Titans standing firm in Mariota contract talks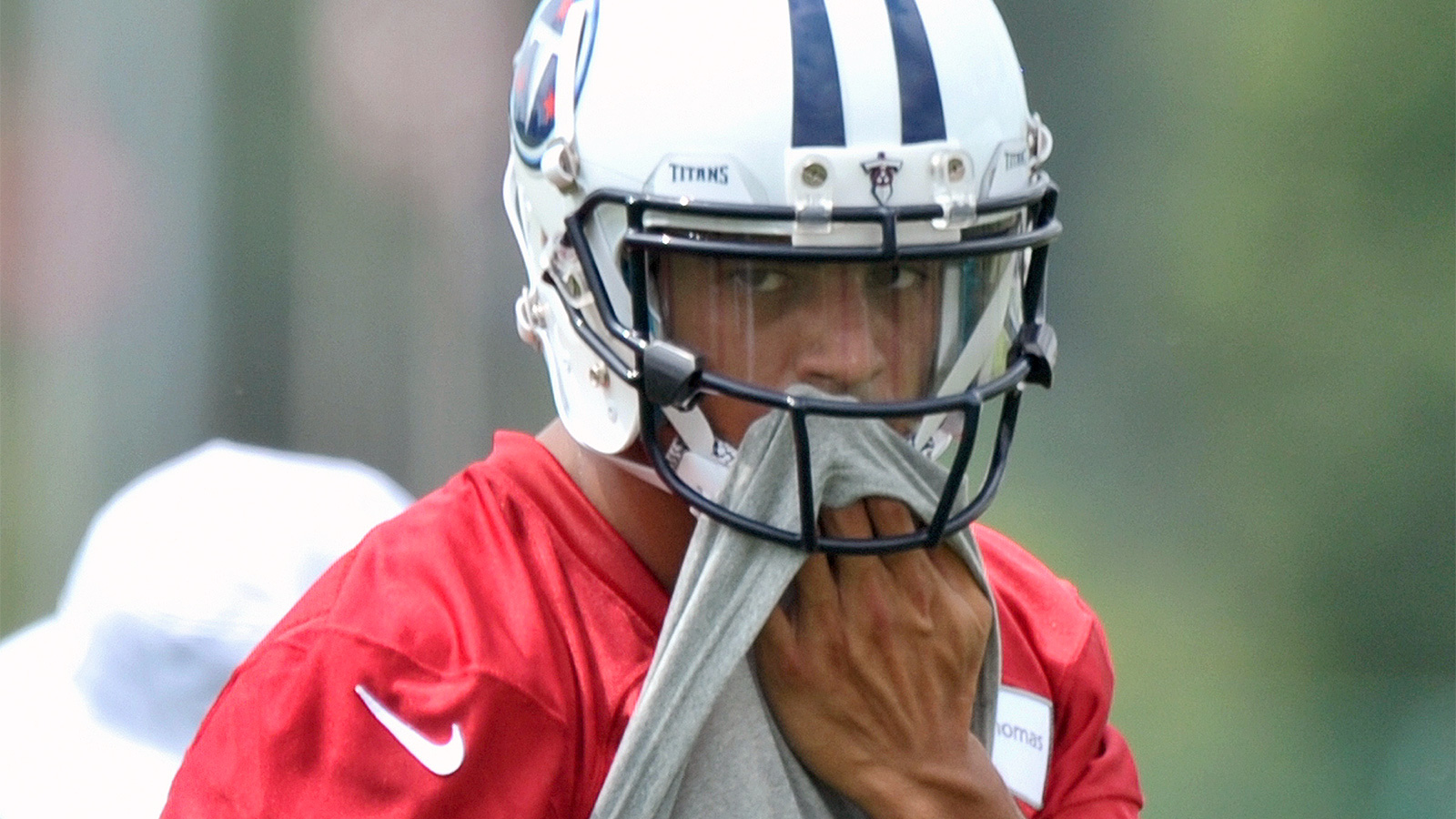 Marcus Mariota is the lone remaining unsigned first-round pick, and if the Heisman Trophy winner expects the Titans to cave in their contract negotiations, he may be in for a long holdout.
Titans interim president/CEO Steve Underwood said the team has no plans to abandon their insistence that the rookie quarterback's contract include offset language, which allows a team to recoup guaranteed money if a player is released and signs with another team.
"We've always had offset language in our player contracts. It's nothing new," Underwood said, via ESPN's Paul Kuharsky. "I think it is important where a high first-round draft pick is concerned, because it's the precedent. Everything that we do is precedential for the next round of contracts.
"So keeping the offset in place is something we want to be able to do going forward. And the minute you back away from the contract principle then you no longer are able to assert it going forward."
While the odds of the Titans releasing the second overall pick during the course of his first contract are slim, Underwood said the team needs to be consistent in how it handles negotiations.
"Whatever you do echoes into eternity with player contracts," Underwood said. "We just can't afford to take a step back, at least this early in the process. We're still a couple of weeks away from training camp."
Mariota is expected to start for the Titans as a rookie, but Underwood said having him under contract at the beginning of camp is not necessarily a reason to cave in negotiations.
"Getting a first-round draft pick, a quarterback, signed and in camp on time, it's a big deal," Underwood said. "It's something we need to be focused on. But using that or any other excuse to subvert the negotiating process, that's faulty logic.
"You still need to stick to your guns about what it is you're trying to achieve in the contract negotiation. You may need to use some fallback position. But getting your first-round draft pick to camp on time is important. Sticking to your guns about what you need to get in a contract is also important."
The Titans report to camp, with or without Mariota, July 30.
(h/t ESPN)
Photo credit: Jim Brown/USA TODAY Sports