Titans Rookie Tajae Sharpe Paying Tribute to Wildfire Victims with Cleats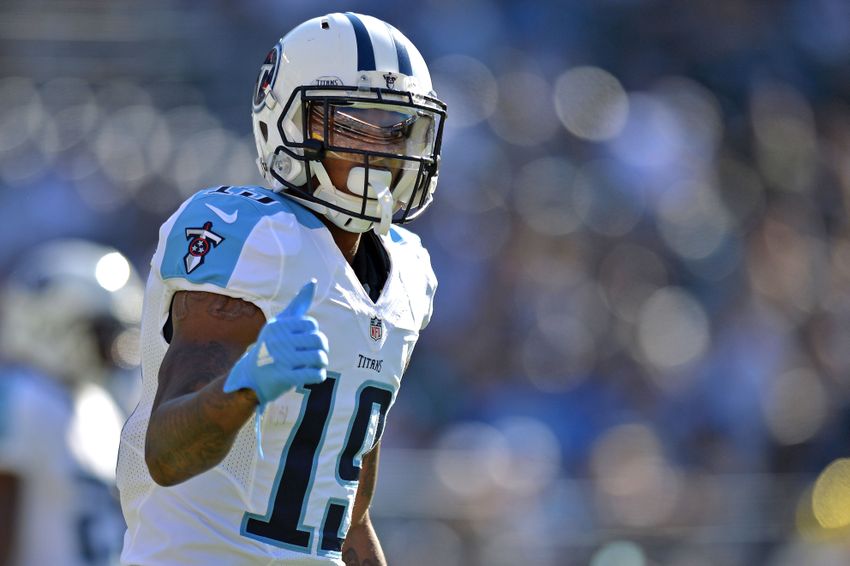 Tennessee Titans rookie Tajae Sharpe's cleats for Week 14 will pay tribute to the wildfire victims in the eastern part of the state.
Last week, the NFL loosened their hardened (and ridiculous) stance on players' cleats with the "My Cleats, My Cause" campaign. Players around the league were allowed to rock custom footwear that supported their favorite cause or charity. However, the Tennessee Titans and Cleveland Browns were on bye in Week 13. Subsequently, they didn't get the chance to participate. After initially saying no to allowing the two teams to make up for it in Week 14, the NFL changed their mind and will allow it. And Titans rookie wideout Tajae Sharpe's cleats will really hit home.
Nationwide, but particularly in the Southeast United States, one of the saddest stories has been the wildfires raging in the Gatlinburg area of East Tennessee. At least 150 people have been injured and 14 people killed from the blazes in the area. Additionally, hundreds of homes, businesses, and beautiful scenery have been wiped out. Even worse, two juveniles were charged with arson for starting the devastating blazes. Thus meaning that this tragedy could have been avoided.
For their Week 14 matchup against the Denver Broncos, Sharpe's cleats will pay tribute to the victims of the wildfires, per Titansonline.com. In the same report, Sharpe stated that his goal was to raise awareness nationally to help the victims of these fires. He added that it resonated with him as the fire is "right in their backyard" in Tennessee.
Other than playing for the Titans, Sharpe has no previous ties to Tennessee. The UMass product grew up in the northeast before staying there to play college football. However, that just makes Sharpe's decision to pay tribute to the victims in Tennessee all the more impactful.
Without question, Sharpe knows that this will resonate with fans. But the fact that he's reaching out in such a tangible way shows how much the team, fans, and his new home resonate with him. Consequently, it's hard not to admire the young receiver's decision and tribute.
Though we don't have a look at the cleats yet, that's secondary at this point. Sharpe hasn't been a superstar rookie on the field, even if he's impressed at time. However, the youngster out of UMass looks like a superstar off the field with this tribute.
This article originally appeared on