Titans kicker: New PAT rule may impact linemen more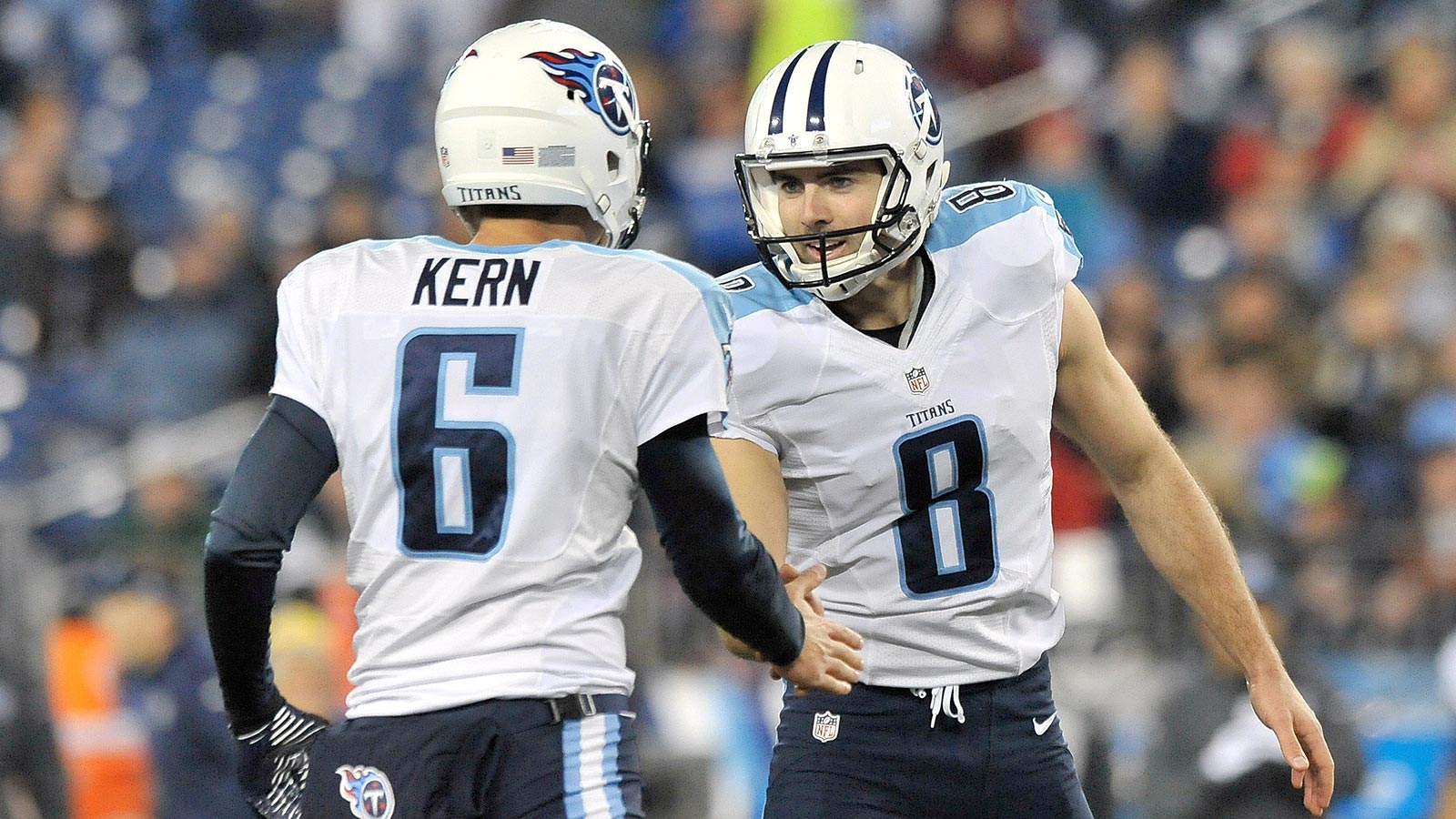 The NFL's new rule pushing back extra-point attempts from the two to the 15-yard line is designed to put more pressure on kickers. But Ryan Succop of the Tennessee Titans believes kickers aren't the only ones who figure to impacted by the new rule. In fact, Succop believes those up front may affected even more.
While in the past defenders may not have applied maximum pressure on extra point attempts from the two, by moving the distance back, offensive linemen may see more effort from the defense – and more contact as a result.
"If you ask any offensive lineman what play they hate the most, they're all going to tell you the field goal because they just have to sit there and get teed off on," Succop said, according to John Glennon of the Tennessean. "But when you're kicking from the 15, there's no possibility of a fake, so teams can bring the house. I think from that standpoint, it's hard for our offensive linemen and our tight ends to have to go up and block those guys because they're kind of sitting ducks."
While the possibility for contract and injuries up front may increase, Succop said he doesn't see moving the line of scrimmage back making that much of a difference among kickers.
"We're obviously going to be expected to knock it through," Succop said. "That's not changing at all. I think a couple plays a year (the change) will probably pop up and be a little difference here or there. But for the most part, I think guys will knock it through."
(h/t The Tennesseean)
Photo credit: Jim Brown/USA TODAY Sports