Titans debate how much Mariota should run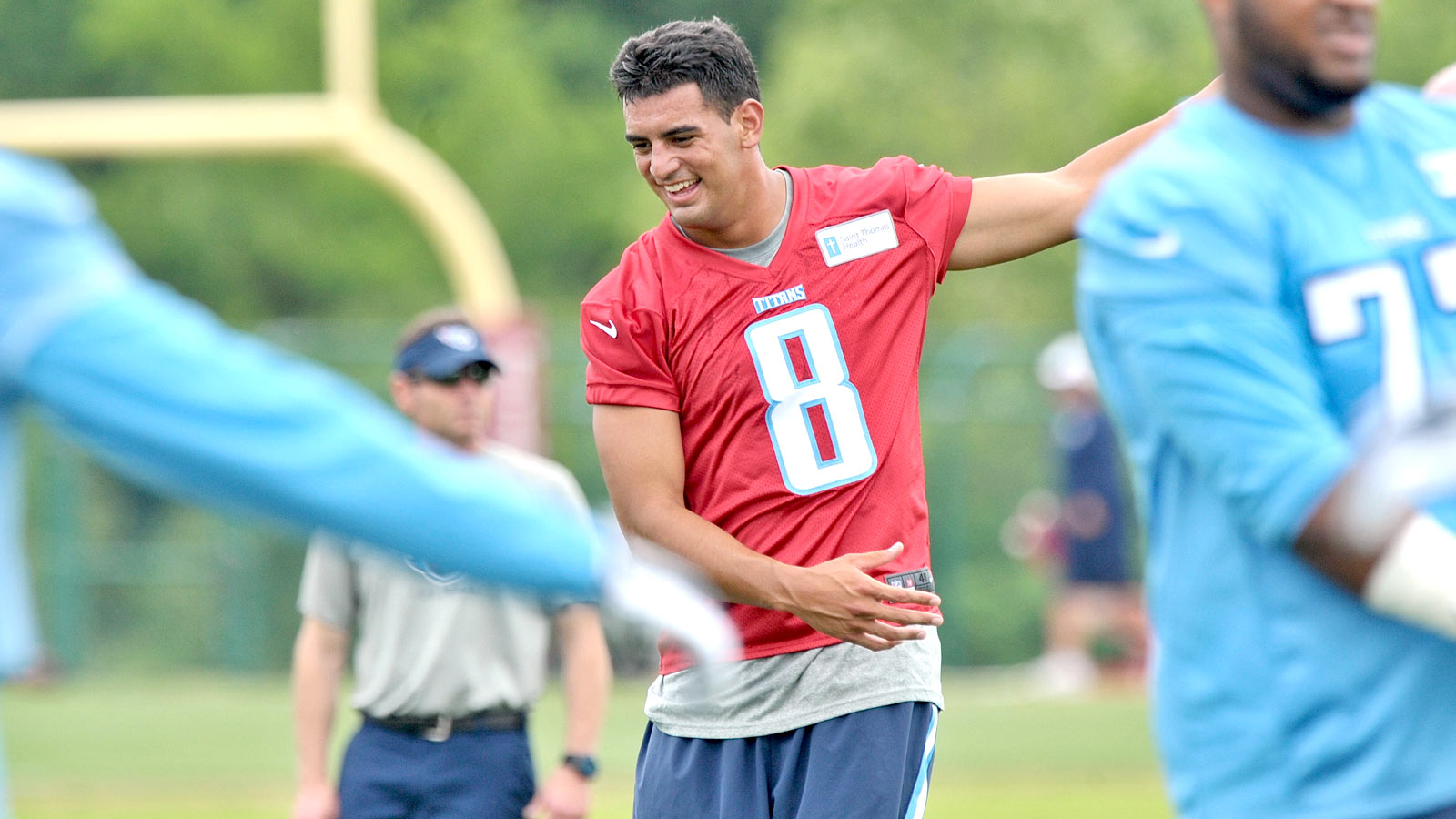 Marcus Mariota's talent running the football is evident, but as the former Heisman Trophy winner prepares for this first season in the NFL, the Tennessee Titans must decide how best to utilize their prized rookie quarterback.
Mariota scored 29 rushing touchdowns in college at Oregon and the Titans intend to use his running skills to help diversify their offense. The challenge for the team is to strike a balance between maximizing Mariota's talent and preserving his health.
"The league does a good job trying to protect quarterbacks, but any time a quarterback takes off with the ball there's a risk," Titans coach Ken Whisenhunt said, via John Glennon of the Tennessean. "Then again, anytime anyone has the ball there's a risk, so I don't think you can get too caught up in it. You just have to be smart. Obviously you don't want him having 30 carries a game because then you really increase that risk."
Titans center Fernando Velasco, who played with Cam Newton in Carolina last season, saw firsthand the value a mobile quarterback can bring to an offense.
"A running quarterback keeps the defense guessing because they have to defend all 11 guys instead of just 10 —thinking the quarterback is just going to hand the ball off to the running back," Velasco said. "So even if it's just keeping the backside outside linebacker honest and keeping the safety honest — with the run-pass option — then it's unbelievable how much of a benefit that can be."
The Titans hope their use of Mariota follows the success the Seattle Seahawks have had with Russell Wilson. Through his first three seasons in the league, Wilson has averaged more than 100 carries per season while managing to stay healthy and start every game. Whisenhunt said the team plans to use Mariota in a similar fashion to the way Wilson is used in Seattle, mixing in designed runs and scramble situations.
Mariota said he's studied the playing styles of Wilson and other some of the other mobile quarterbacks around the league for pointers.
"You can learn a lot from the guys that are playing right now — being able to save yourself, save a hit, different things like that," Mariota said. "But again, designing runs will be up to coach Whisenhunt and the rest of the offensive staff. I'll just do my best to execute whatever's asked."
(h/t The Tennessean)
Photo credit: Jim Brown/USA TODAY Sports