Titans coach Mike Mularkey says Derrick Henry will 'definitely' have a role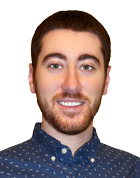 The Tennessee Titans made a handful of big moves this offseason, but the headliner was undoubtedly trading for DeMarco Murray. He brings a physical running style to Mike Mularkey's offense, which has been dubbed "exotic smashmouth" by the coach.
Murray has showed he can handle a big workload from his days in Dallas, but the Titans don't plan to overwork him. That's because they drafted another workhorse in Derrick Henry.
And the Titans plan to use him.
After taking him in the second round, it shouldn't come as much of a surprise to hear the Titans plan to carve out a role for the Heisman Trophy winner. He was the driving force behind Alabama's offense last season, and can be a nice complement to Murray in the backfield.
Sure, they have similar skill sets, but Henry can be somewhat of a closer after Murray wears down the defense for the majority of the game. Come the fourth quarter, no tired defender is going to want to tackle a freight train like Henry.
Henry and Murray have the potential to give Tennessee one of the league's best rushing attacks. And at this moment, it sounds like both will get ample opportunities with neither one getting an overwhelming bulk of the carries.