Titans brass showers praise on Mariota, Winston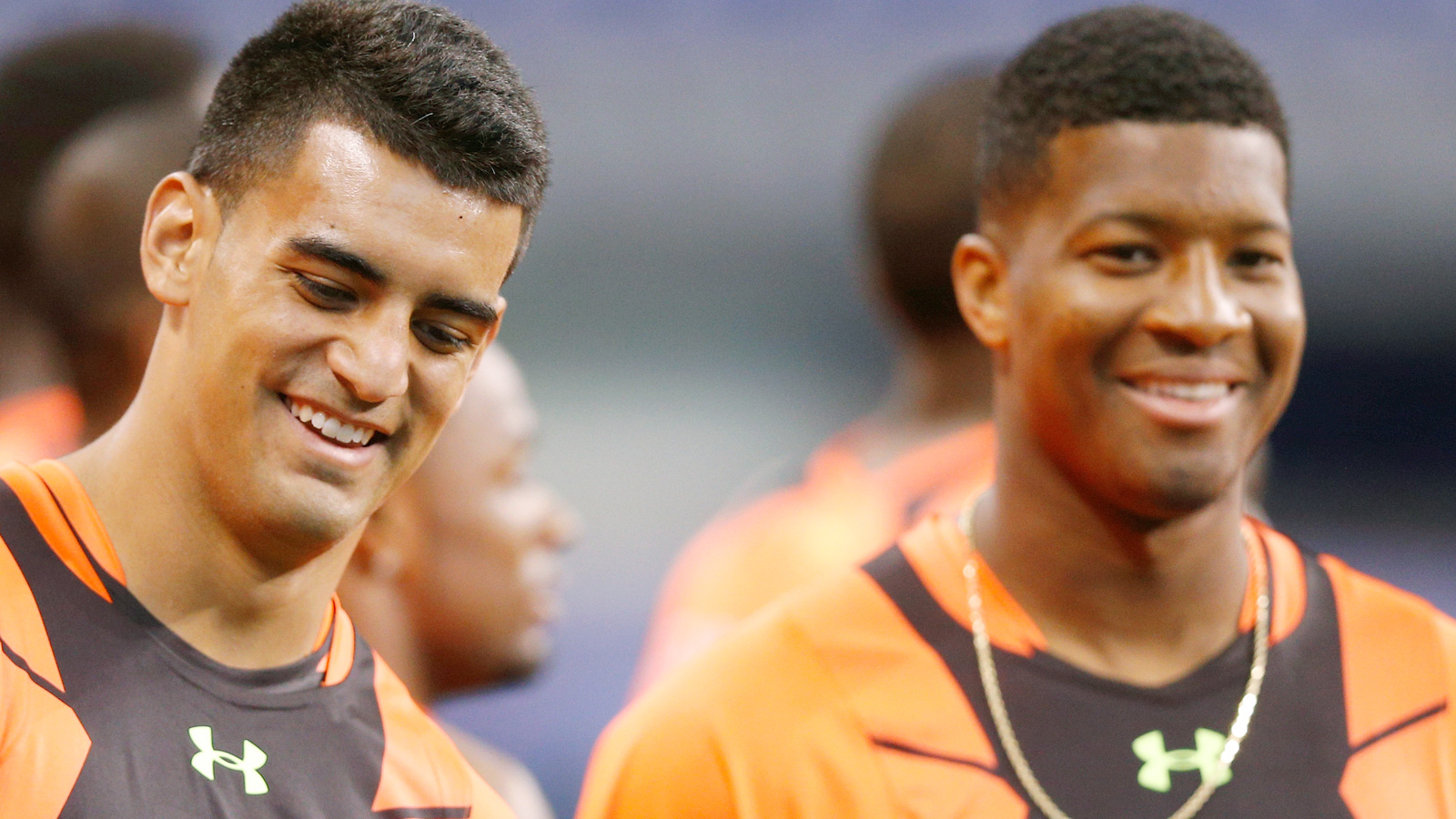 Maybe it's all a smokescreen designed to attract a lucrative trade offer. Maybe they really mean it. Either way, Tennessee Titans general manager Ruston Webster and head coach Ken Whisenhunt went out of their way to talk up the two quarterbacks presumed to be the top two picks in the NFL upcoming draft.
According to Jim Wyatt of the Tennessean, Webster said he's had discussions with other teams about trading out of the second overall pick, but nothing out of the ordinary.
"There are calls, and there's activity. But there typically is at this time in the process," he said. "We are open to listening, but we like the No. 2 spot. We are real happy where we are."
But who the Titans will take with that No. 2 pick remains a big question. All signs point to the Tampa Bay Buccaneers selecting Florida State's Jameis Winston with the top pick. That would leave Oregon's Marcus Mariota for the Titans – if they want him.
Tuesday, the team wasn't tipping its hand, but Webster indicated the Titans won't be swayed by whether the Buccaneers take Winston or not.
"If you think a player is a franchise quarterback, then that supersedes everything else," Webster said. "I think we like (Winston and Mariota) both. It is really not a factor what Tampa does. If we were to go that direction, what Tampa did would not affect what we did."
Whisenhunt reportedly said he believes Mariota would fit in his offense and offered praise for both quarterbacks.
"Both of these young men exhibit a lot of the qualities you want to see," Whisenhunt said. "They are both very intelligent … and they have both been very successful. So there's a lot of great qualities with these guys."
We'll find out for certain Thursday if the Titans actually mean it and end up with one of the two QBs.
(h/t Tennessean)
Photo credit: Joe Robbins/Getty Images