Titans at Colts: Preview, Predictions, and More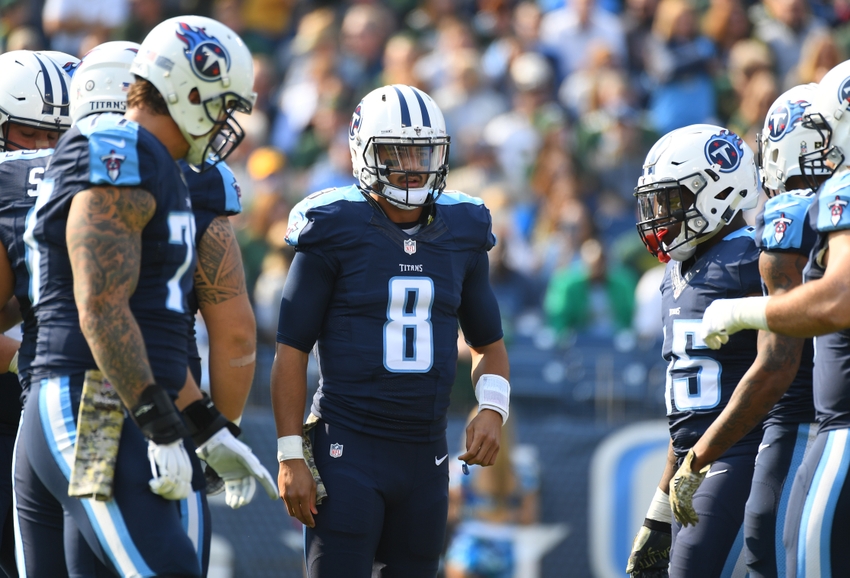 Tennessee Titans vs. Indianapolis Colts
Numerous times throughout the 2016 NFL season, it's appeared that Marcus Mariota and the Tennessee Titans have turned a corner. Then a bad turnover, poor defensive play, or something of the sort has caused them to take a step back and regroup. In NFL Week 11, they again have a real chance to take a leap ahead as they take on the Indianapolis Colts at Lucas Oil Stadium.
When the Titans had the Colts in Nashville earlier in the year, Indy prevailed thanks to poor decision-making from Mariota down the stretch and getting torched by Andrew Luck. Even still, there's promise with the way the second-year quarterback has progressed in recent weeks. Moreover, DeMarco Murray has shown no signs of slowing up as one of the most productive running backs in the NFL this season.
Meanwhile, the Colts remain one of the most flawed teams in the league. The offensive line struggles protecting Luck still and the defense is as generous as ever. Obviously they can still move the ball downfield because their quarterback is that good. However, they have to do it almost without a hitch when they play an opposing team who's offense is clicking.
Here are the keys to victory for this Week 11 AFC South matchup:
Keys to Victory
As always when it comes to the Titans, they'll be looking to establish Murray, Derrick Henry, and the run game. However, the biggest key for Tennessee is in the hands of their quarterback, Mariota. He's been lights-out as of late, but last week was the first time that turnovers haven't really been an issue. There's no denying his talent, but he can't give this Colts defense anything. Indy lacks on that side of the ball, so gifting them stops and the ball is something that the Titans can't afford to do if they want to pick up the big win in the South.
For the Colts, they have to attack through the air relentlessly. While the Tennessee pass rush is improving, their secondary is porous to say the least. And we all know what Luck is capable of whenever he's on his game—Tennessee can attest to it as well from their previous meeting. I don't have much hope for their defense, so Luck has to throw the ball efficiently and proficiently to seemingly keep pace with Tennessee in this matchup.
Odds
Point Spread: Indianapolis -3
Moneyline: Indianapolis -145, Tennessee +125
Over/Under: 53
Prediction
While realizing that the Colts took the first meeting between these two teams, Tennessee looks to have turned a corner since then. Mariota and the offense are firing on all cylinders (and maybe an extra one somehow). Moreover, Indy still doesn't have the firepower to truly be able to stop them. I think the Titans make a big move in the division and move one step closer to possibly winning it.
Pick: Tennessee Titans: 38, Indianapolis Colts: 28
This article originally appeared on