Titans at Colts Live Stream: Watch NFL Online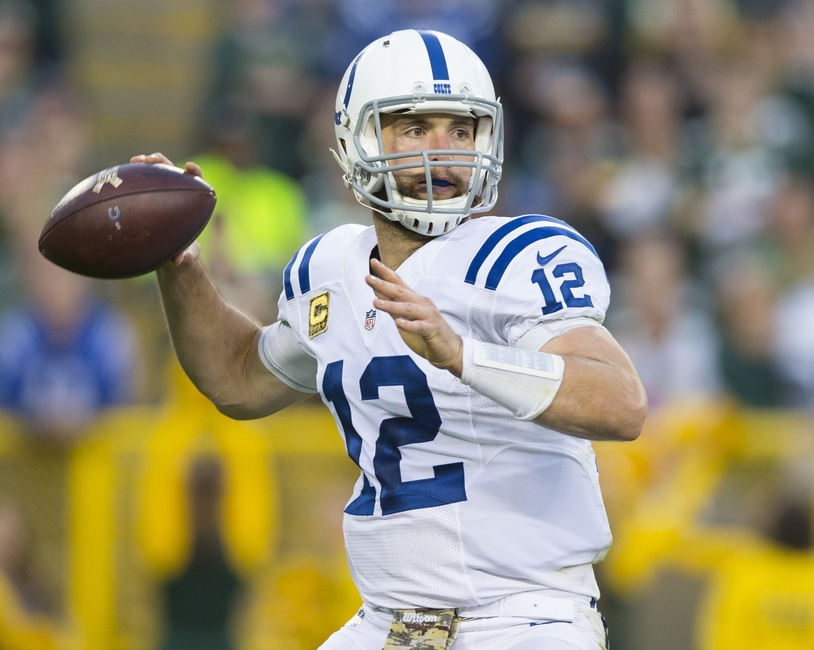 The Tennessee Titans face the Indianapolis Colts at Lucas Oil Stadium in NFL Week 11. Here's all you need to watch this game online.
Inconsistency has been the name of the game for both the Indianapolis Colts and Tennessee Titans in the 2016 NFL season. One week, each team will show all of the promise in the world. The next, however, will be an absolute tire fire. Both will hope to be on their games in NFL Week 11 as they meet at Lucas Oil Stadium for a gigantic AFC South clash.
Marcus Mariota and the Titans have really been hitting their stride of late. Riding the coattails of DeMarco Murray and one of the best rushing attacks in football, Tennessee can look near unstoppable on offense at times. Their defense has shown flashes, but has weaknesses in the secondary. They'll hope that they can shore things up on Sunday and avenge a loss earlier in the year to Indy.
Meanwhile, the Colts still have Andrew Luck, which is always a nice ace in the hole. However, they don't have much else around him with a frustratingly generous defense and equally problematic offensive line protecting the star quarterback. Still, Luck has made things work despite this at times and he'll need to do the same come kickoff.
This game will be broadcast by CBS on Sunday afternoon. You can always stream the action online via NFL Sunday Ticket and Sunday Ticket.TV. Log in using a paid subscription online or through the app to access the service.
Details for Sunday's game are below:
Date: Sunday, November 20
Start Time: 1 p.m. ET
Location: Indianapolis, IN
Stadium: Lucas Oil Stadium
TV Info: CBS
Live Stream: NFL Sunday Ticket
Sunday's matchup between Tennessee and Indy could go a long way in deciding the AFC South. While both teams are chasing the Texans, the margin is far from insurmountable. Whoever comes out the winner in Week 11 could have the upper-hand in coming from behind to win the division.
This article originally appeared on