Titans at Colts: Game preview, odds, prediction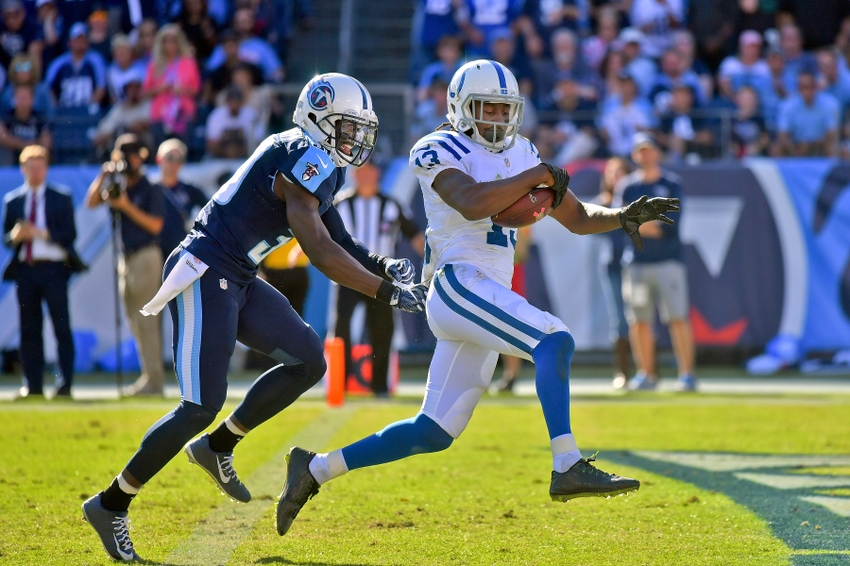 The Tennessee Titans are looking to end a 10-game losing streak to the Indianapolis Colts. Are the pieces in place to finally get the job done?
The Tennessee Titans haven't been to the playoffs since 2008. That season the club finished an NFL-best 13-3 and was the top seed in the AFC.
We aren't breaking any news here but it's been quite the drought since then. But things appear to be on the upswing in the Music City. At 5-5, the team has already won as many games as it did the previous two seasons combined.
But one of the Titans' biggest obstacles in recent years has been the Indianapolis Colts. It is 10 straight losses and counting for Tennessee, who also haven't beaten this team on the road since way back in '07.
Odds
Line: Colts (-3)
Over/Under: 52.5
The Colts still have quarterback Andrew Luck, running back Frank Gore and receivers T.Y. Hilton and Phillip Dorsett. We have seen the return of wideout Donte Moncrief a few games ago and that has made a difference.
But the Titans counter with red-hot Marcus Mariota and the league's second-leading rusher in DeMarco Murray, who ran for 107 yards and a score against these Colts when the teams met back in Week 7. Unfortunately, he and Mariota's exploits weren't enough as Chuck Pagano's squad pulled ahead late in the game for a 34-26 win.
Luck wound up throwing for 353 yards and three touchdowns in the victory. More importantly, he didn't commit a turnover in the contest.
If not now, when? The Titans have that 10-game losing series streak staring them right in their facemasks. These days, they look like the better football team than the Colts on both sides of scrimmage. A year ago, the Houston Texans finally got a win at Indianapolis. For Mularkey's team, they finally flip the script and end an eight-game road losing streak in this divisional rivalry.
Pick: Titans 22, Colts 20
This article originally appeared on