Three recently cut players the New England Patriots should target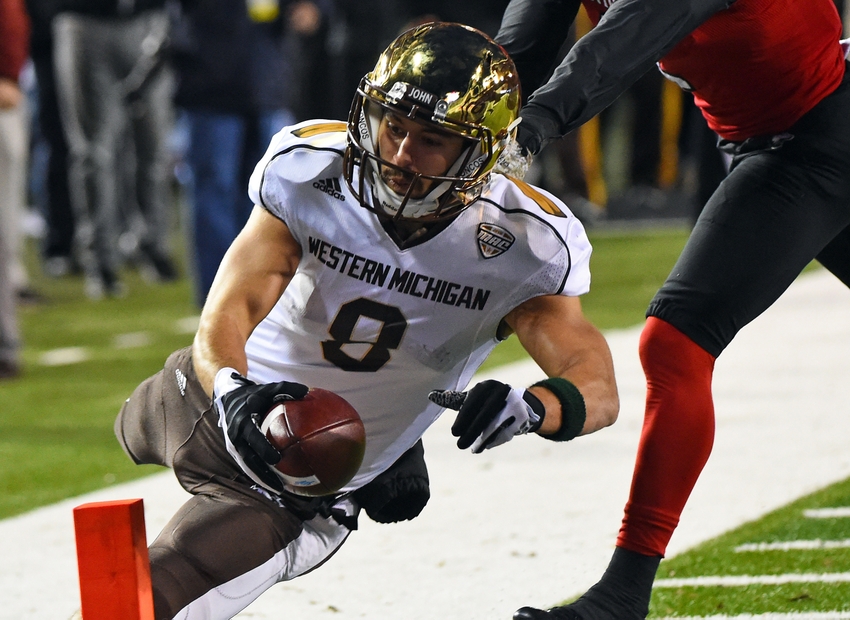 Which recently released players can help the New England Patriots in their 2016 Super Bowl aspirations?
Saturday was a big day in the NFL. All 32 teams were required to get their active roster down to 53 players for the upcoming regular season. The New England Patriots were one of many teams who had to make multiple difficult cuts, but they are still in a good position to add to their roster.
Notable players who the Patriots moved on from on Saturday include wide receiver Aaron Dobson, 2015 third-round defensive end Geneo Grissom and training camp star cornerback Cre'von LeBlanc. The Patriots would undoubtedly love to get guys like Grissom and LeBlanc on to the practice squad, but they must pass through waivers in order for that to happen.
Luckily for the Patriots, every other NFL team is having the same kind of difficult decisions to make. With only 53 rosters spots available for each team, talented football players were released on Saturday. There are now plenty of high-caliber NFL players available on the waiver wire at an extremely low cost. The biggest issue in acquiring these players is to find room on your own roster.
Bill Belichick is an extremely smart individual who does an incredible job of finding value in many different places. Can Belichick find a hidden gem that a team recently moved on from too quickly? I certainly would not put it past him.
Finding room on the roster will not be easy, but Belichick has never been afraid to make a move to help his team compete. Do not be surprised if he digs deep and uncovers a hidden gem for the Patriots.
Let's take a look at some possible candidates.
LB Akeem Ayers
In their Super Bowl XLIX run in the 2014 season, the New England Patriots received great play from some unexpected parts of the roster. Malcolm Butler's Super Bowl winning interception as a little-used undrafted rookie obviously stands out, but Akeem Ayers' play that season gave them a huge unexpected boost.
The Patriots acquired Ayers in that 2014 season in a mid-year trade with the Tennessee Titans. Ayers was a bit of a disappointment with the Titans, never reaching his full potential with the team after they took him in the second-round (39th overall) of the 2011 NFL Draft.
Ayers has always been an extremely talented player, but nobody has been able to get him to reach his full ability quite like Belichick and the Patriots did. In 2014, Ayers became an extremely important part of the Patriots' defense, playing a variety of roles for the team.
A disruptive pass rusher who could also help out as a more traditional linebacker, the Patriots received the best out of Ayers that season. Ayers is an extremely athletic linebacker who was used in a perfect role by the Pats.
However, he signed a two-year contract with the St. Louis Rams after winning the Super Bowl with the Patriots. Ayers went back to his disappointing ways with the Rams last season and they decided to move on from him ahead of the 2016 campaign.
That being said, Ayers is still a talented player who has proved his ability to make a difference in the Patriots' defense. While Shea McClellin is expected to play a similar DE/LB for the team this season, I cannot help but think that adding Ayers to the mix would only give them a major boost.
Belichick simply knows how to get the most out of this guy. I strongly believe that Ayers would bring more to the 2016 Patriots than rookie linebacker Elandon Roberts. His playing time may be relatively limited, but I really like the idea of this possible reunion.
WR Daniel Braverman
The Patriots are the best team in the NFL at exploiting match-ups using quick and elusive slot receivers. It started with Wes Welker and has continued on with Julian Edelman (and to a lesser extent Danny Amendola).
Edelman is currently the best natural slot receiver in the NFL and has made an incredible career making plays in the short passing game for the Patriots. A fantastic route runner with elite-level quickness, Edelman is seemingly open on every single play. Before he was making those plays for Tom Brady, Welker was doing the same thing.
The Patriots have obviously found something in using the slot the way that they do and they may now have a strong opportunity to find the next in line. 
Daniel Braverman was drafted by the Chicago Bears in the seventh round of the 2016 NFL Draft out of Western Michigan. Listed at 5-foot-10, 185 pounds, Braverman was an afterthought in the draft. But I strongly believe that he could make a difference in the Patriots' offense.
While his skills are obviously much-less refined, Braverman has the raw quickness and route running ability to be a star out of the slot in New England. He is an extremely smart player who always finds open space in the defense. Braverman specialized in the short passing routes that Welker and Edelman have made a career of in New England. With all due respect to the Bears, there simply is not a better situation for Braverman to be in than with the Patriots.
I strongly believe that his ability out of the slot is legit and would be an important addition to the Patriots offense. If they are able to add him to the mix, Braverman would immediately provide security to the Patriots at an extremely important position in their offense.
Considering both Edelman and Amendola are entering the season with serious injury questions, having Braverman ready just in case would be nice. With the young slot receiver on the roster, he would have an opportunity to learn from the best.
If Edelman and Amendola prove to be healthy after the first couple of weeks of the season, the Patriots could then look to sneak Braverman on to the practice squad for the rest of the year. He is a talented player who would specifically look great in a Patriots' uniform.
DT Caraun Reid
I will admit, this last player is a bit more out of nowhere than the last two. Ayers makes a ton of sense for the Patriots because of his past success with the team, while Braverman simply fits their offensive style perfectly.
I think the Patriots should look at defensive tackle Caraun Reid simply because he is a good football player who could shine in a new situation. Reid was released by the Detroit Lions on Saturday after spending the last two seasons with the team.
The Lions drafted Reid out of Princeton in the fifth-round (158th overall) of the 2014 NFL Draft. He entered the NFL as a little-known player, but Reid was an absolute force for Princeton in college. Obviously it was not against the highest level of competition, but Reid showed an incredible combination of quickness, power and raw athleticism in college. A stout run defender who can also rush the passer, the Patriots could certainly find a use for a guy like Reid.
While he has not dominated in the NFL like he did in college, Reid has still shown plenty of flashes as an NFL defensive tackle. I still believe in his upside in the league and think the Patriots would be wise to at least check into him.
Defensive tackle Anthony Johnson made the Patriots' roster after an impressive preseason campaign. He has a similar unproven profile with a ton of upside like Reid. Johnson joins Malcom Brown, Alan Branch and Vincent Valentine as the Patriots' defensive tackles this season. Having only four players at defensive tackle could quickly mean depth issues.
It is certainly a group with a lot of potential, but there are a lot of questions surrounding the Patriots' group at defensive tackle as well. Reid is not a proven NFL player, but he does have the raw skills to make an impact. The Patriots would be wise to see what he can offer to the team up front. Caraun Reid has hidden gem written all over him.
This article originally appeared on