This sleeping giant will emerge for the Cowboys in 2015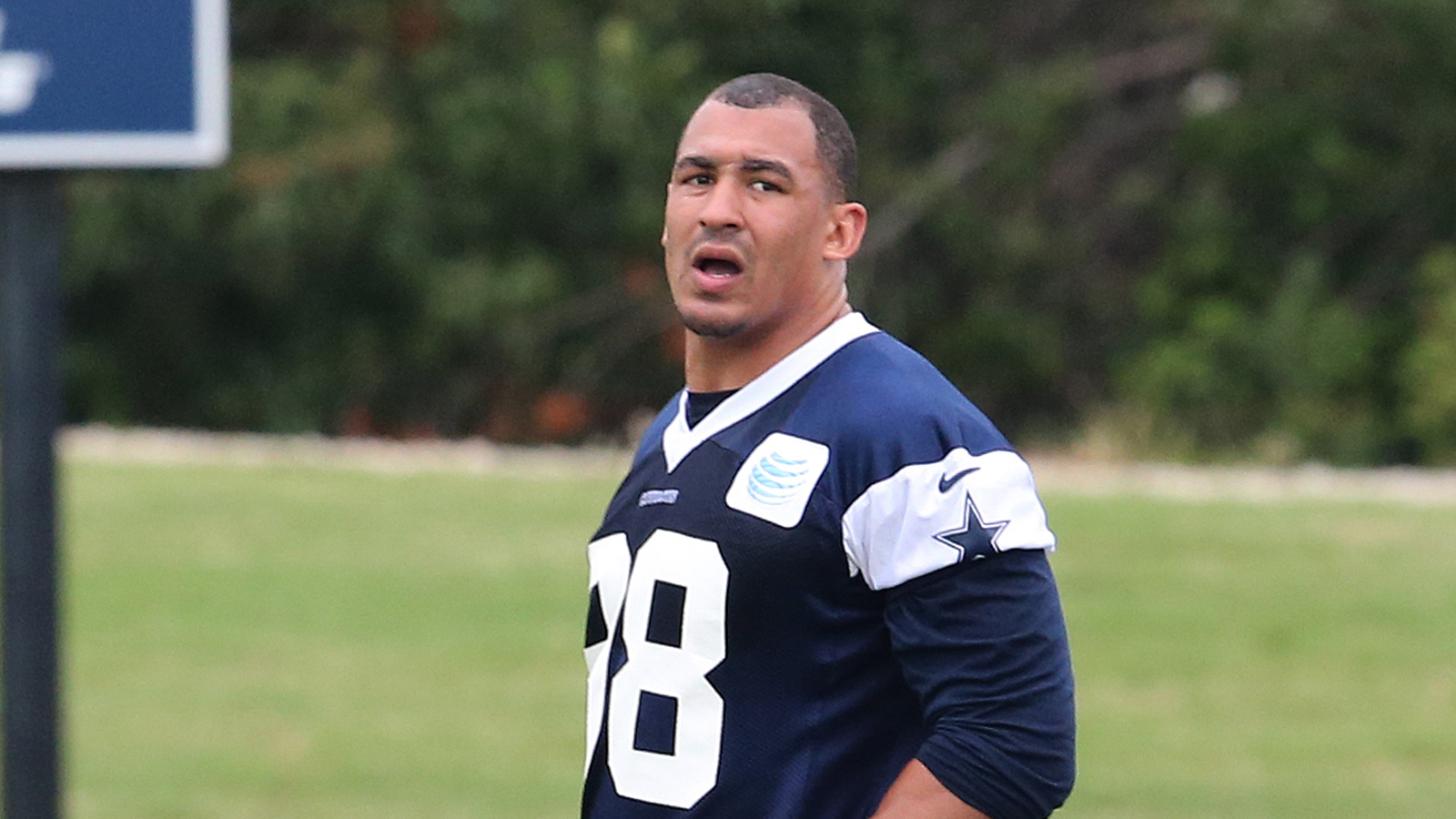 The Dallas Cowboys finished the 2014 regular season with a 13-5 record overall, including the postseason, after many predicted they would finish last place in the NFC East. In order to take the next step forward, owner Jerry Jones promised that the team would focus on upgrading their pass rush. Jones and Cowboys fans alike couldn't stand for another season where Aaron Rodgers seamlessly drove right down the field, with all day in the pocket, on a final drive.
The Cowboys finished with just 28 sacks last season, and past Super Bowl champions have averaged just under 43 sacks per season. Jones added talented pass rushers Greg Hardy and Randy Gregory, and second year defensive end Demarcus Lawrence should see an expanded role after flashing down the stretch in 2014.
However, there is one player that often flies under the radar, and he will need to be a key component in the Cowboys' upgraded pass rush. After racking up just three sacks in 2014, this sleeping giant could awaken for double digit sacks in 2015:
Tyrone Crawford
Crawford, now 25-years old, rebounded exceptionally well from a torn Achilles tendon that took away his 2013 season. If you look at a basic stats sheet, Crawford didn't exactly jump off the page–he had just three sacks. Digging a little deeper, Crawford was credited with 37 additional quarterback hits and hurries, according to Pro Football Focus. Entering his fourth season in the NFL, many around the Cowboys organization expect him to take his biggest leap forward in 2015.
Crawford's total pressures significantly increased once the Cowboys moved him from defensive end into the three-technique defensive tackle position. Going forward, the plan is to start him at the three-technique and keep him there throughout the 2015 season. The 6-foo-4, 285 pound lineman is the ideal height and weight to excel in the three-technique in defensive coordinator Rod Marinelli's scheme.
During spring practices, teammate Nick Hayden noticed the difference in Crawford at the three-technique defensive tackle spot. Hayden told reporters, "you could see him being one of the better players at his position in the league," per the Dallas Morning News.
Crawford's bandwagon is filling up fast. Head coach Jason Garrett and the analysts over at Pro Football Focus have joined Hayden in their effusive praise. If the Cowboys pass rush wants to go from middle of the pack to one of the league's elite, consistent interior pressure from Crawford will be key. After the 2015 season, it won't just be Cowboys fans who know the name Tryone Crawford.
For more opinions, news and analysis on the Dallas Cowboys and the rest of the NFC East, you can find Dan on Twitter @DanSchneierNFL
Photo Credit: Matthew Emmons/USA TODAY Sports