This sleeping giant will emerge for the Atlanta Falcons in 2015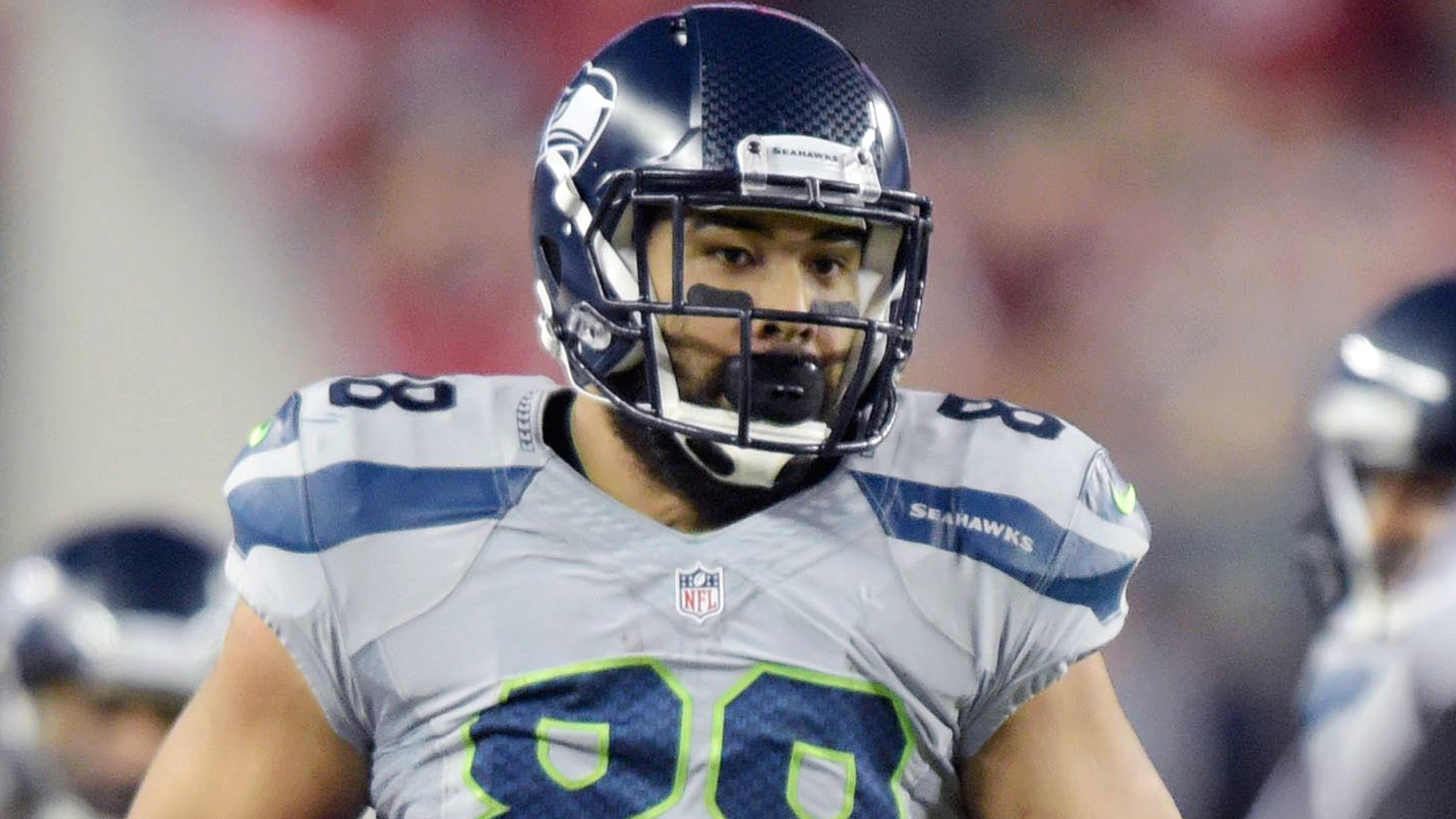 To say that the Atlanta Falcons have quite a bit of young talent would be a pretty big understatement. It actually may even slip past you that Julio Jones is even just 26 at this point. With that said, Jones is probably the furthest thing from a "sleeping giant."
Heading into the 2015 season though, the Falcons have quite a few players who could burst onto the scene the way that Victor Cruz did back in 2011. You have rookies like Tevin Coleman and Justin Hardy, as well as a tight end who hasn't been able to take that next step in Levine Toilolo.
But if we're going to find a sleeping giant who's going to emerge from the Falcons in 2015, let's look deeper and find that true dark horse option.
Tony Moeaki, TE
Oh yes, Tony Moeaki. The man who had a grand total of eight catches for 134 yards and a touchdown last season (a 16.8 YPC average, which is pretty impressive). Why Moeaki? Well, the potential has always been there for him, and we saw a glimpse of what he was capable of during his first two seasons with the Kansas City Chiefs.
Moeaki played in 15 games during his rookie season, but then missed the entire year in 2011 with a torn ACL. He followed that up by playing 15 games in 2012, while showing that he could still produce at a high level.
If the Falcons are able to get a receiving tight end even similar to what Moeaki was during 2010 when he caught 47 balls for 556 yards and three touchdowns, he may turn into a stud. We know Matt Ryan can hit his tight ends on a consistent basis, as we saw with Tony Gonzalez before he retired after the 2013 season.
The Falcons are going to roll with whoever will be the best target for Ryan, so don't be surprised if Moeaki emerges from the pack. If he does, he has the potential to break out in a huge way.
Photo Credit: Kirby Lee-USA TODAY Sports