This Cowboys rookie struggled against Washington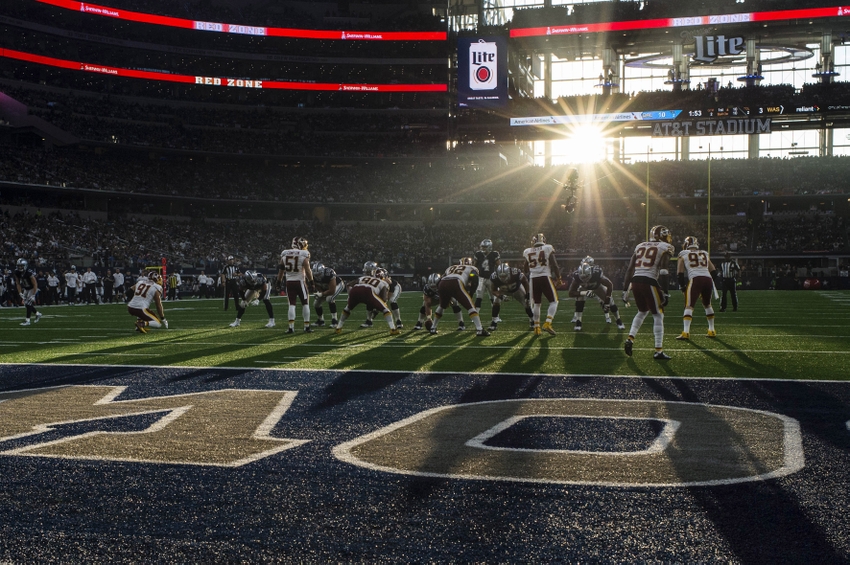 Despite all the accolades the Dallas Cowboys rookie class has been lavished with, it was a first-year player that nearly cost the Cowboys their latest win.
The Dallas Cowboys are currently 10-1 and sit atop the NFL as the hottest team in the league. And that's mainly due to the excellent play of their rookie class. Of course leading the headlines are first-year quarterback Dak Prescott and running back Ezekiel Elliott. But another rookie has played an important role on the other side of the ball.
In fact, it's abnormal for a sixth round selection to become a starer for an NFL team during his rookie season. But cornerback Anthony Brown has done just that. Due to a gruesome groin injury veteran corner Morris Claiborne suffered at the end of October, Brown was promoted to a starting role opposite some of the top wide receivers in the league. And for the most part, he's held his ground.
The Cowboys actually had a fourth round grade on Brown coming out of Purdue earlier this offseason. So Dallas was likely ecstatic when he was still available at the189th selection in the sixth round. At 5'11, 196 pounds and posting a 4.35 forty-time at the NFL Scouting Combine, the 22-year old had the size and speed most teams envy.
But coming out of college, Brown had also allowed a total of 17 touchdowns in his last three seasons at Purdue. He only had four total interceptions during his time with the Boilermakers. And Brown often struggled in coverage, specifically getting several pass interference penalties.
During his time in Dallas, Brown has proven to be a speedy, physical defender whose is an excellent tackler for a cornerback. So far this season, he's recorded 45 total tackles and four pass defends in 11 games. But in the Cowboys' last contest, Brown appeared to hit the rookie wall.
"The Dallas defense got lit up through the air, especially deep, and the majority of the damage was done by rookie CB Anthony Brown," wrote Jon Moore on the football analytical site Pro Football Focus. "With no Morris Claiborne in the lineup, Brown was targeted 11 times, surrendering nine catches for 128 yards and a touchdown, entirely switching off inexplicably for the 67-yard bomb to DeSean Jackson for the score."
The Cowboys have to hope Brown's struggles against the Washington Redskins on Thanksgiving had more to do with the short turnaround between games rather than the rookie defender regressing. Due to the injury to Claiborne, Dallas is being forced to rely heavily on the sixth rounder. So far, Brown has answered the call. But after his latest performance, expect opposing offenses to attack the rookie a lot more often.
This article originally appeared on