The Top 10 quarterbacks New Orleans Saints' fans may wanna watch this Saturday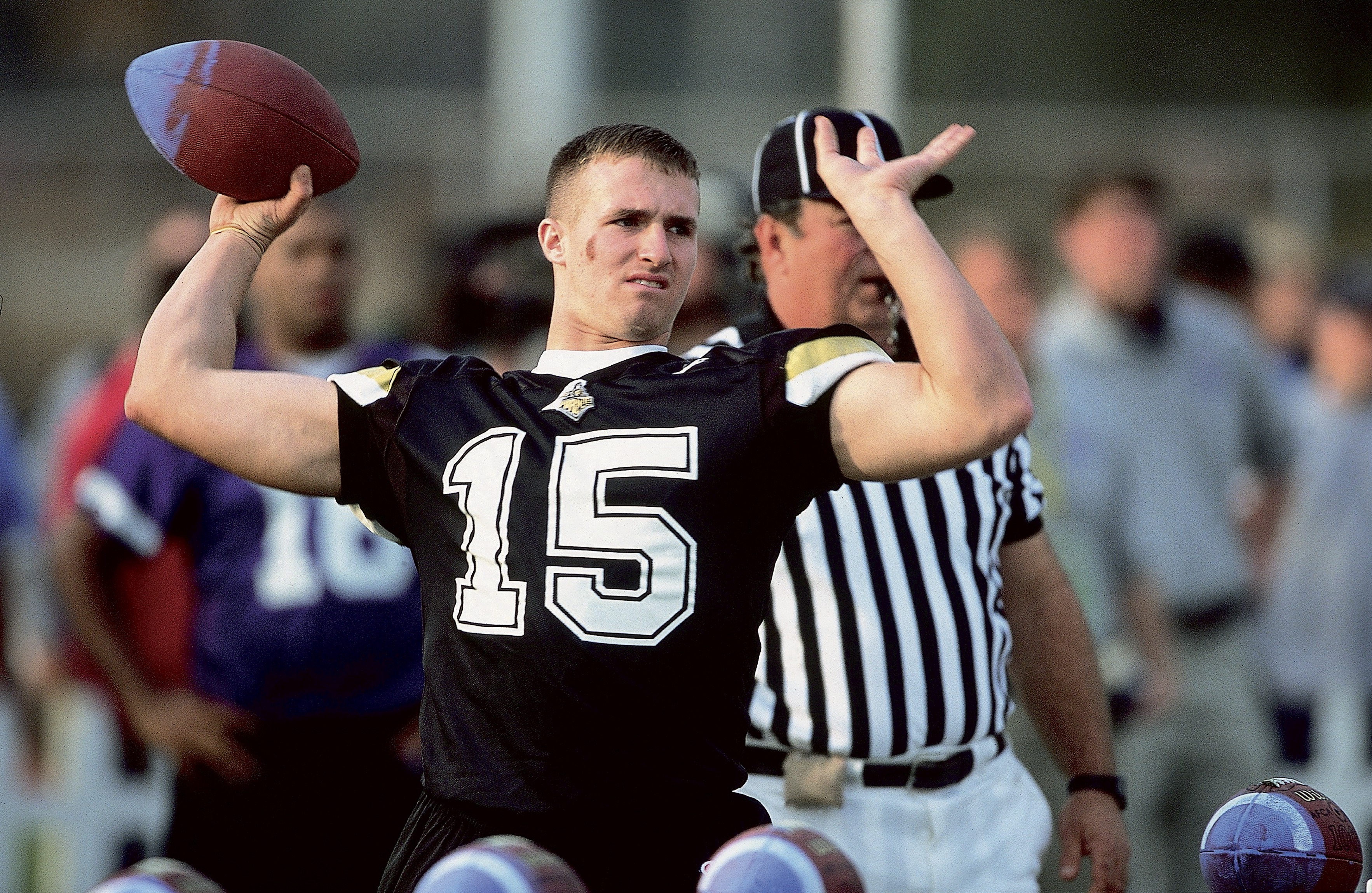 Regardless of what Drew Brees does, the Saints will need to draft an heir apparent in 2017. Here is my list of the 10 best quarterbacks for the Saints to watch in college football this year from best to worse.
Height: 6-2. Weight 205 lbs.
Projected 40 Time 4.60
Projected Round (2017): 1
Watson has been the clear cut favorite to go first before the season. Some experts have jumped off the bandwagon because of his slow start. Watson has already proven he's worthy of the first pick in the 2017 draft. Some will call him undersized. Give me a break. The Who Dat Nation will gladly take another undersized franchise quarterback like Drew Brees. The only problem is that the Saints will really have to finish around 3-13 to have a shot. That is yet to be determined.
Height: 6-4. Weight 208 lbs.
Projected 40 Time: 4.72
Projected Round (2017): 1
This is a guy that the Saints could get if they are willing to draft a quarterback in the first round. Kaaya could go mid to late first round actually. Kaaya has a nice build and has thrown for over 694 yards with a 66% completion rate in 2016. He has a rocket arm and has great mobility in the pocket. His athleticism will not match Watson, but Kaaya is much more accurate overall. Miami has produced many of great quarterbacks that has gone on to great things in the NFL.
Height: 6-4 Weight: 230 lbs.
Projected 40 Time: 4.70
Projected Round (2017): 1
So Mr. DeShone Kizer has jumped up into the top spot in most of the so called expert's rankings. I personally don't have a knock on Kizer, but for me he's in the third spot right now. Kizer has all the natural tools to make the downfield throws as well, as dead on accuracy.
Kizer in 2016 so far, has thrown for 371 yards with seven touchdowns and only one interception. In 2015, Kizer also ran for over 520 yards with 10 touchdowns on the ground. Kizer also has a nice frame and good vision. Look for him to be picked in the first round regardless.
Height: 6-2 Weight: 215 lbs
Projected 40 Time: 4.75
Projected Round (2017): 2
And here comes "Hotty Toddy" arriving on the rankings at number four. Chad Kelly will come in as well known as any of the quarterbacks in the rankings. Kelly will come into the draft being compared to a Brett Favre because of his gunslinger mentality.
He's got that ability to make plays on the run as well as under pressure. Sometimes that style gets him into trouble. No one has played more bigger games than Chad Kelly. He also threw for 4,042 yards in 2015 with 31 touchdowns against 13 interceptions. Kelly could move up or down in the draft depending on performance.
Height: 6-4 Weight: 205 lbs
Projected 40 Time: 4.80
Projected Round (2017): 3-5
So Luke Falk is maybe a name that college fans haven't heard of. In 2015, Falk put up some huge numbers, 4,561 passing yards with 38 touchdowns against only eight interceptions. Falk could use some bulk on his frame being only 205 lbs. with a 6-foot-4 frame. Falk plays under Mike Leach and runs a spread offense. He could be a project early on, but don't count out this Cougar.
Height: 6-3 Weight: 219 lbs
Projected 40 Time: 4.70
Projected Round (2017): 3-5
The one thing that I really like about Pat Mahomes is his improvement from his freshman year. His passing accuracy has improved nearly 20% since his first year. Now he's a junior and leading the nation in passing yardage at 1,493 yards and 14 touchdowns, against only two interceptions. The offense from Texas Tech is almost averaging 60 points a game as well.
We'll see how Mahomes fares when he goes against stiffer competition from the Big 12. Mahomes will likely be a backup for awhile in the NFL as he learns how to develop.
Height: 6-3 Weight: 230 lbs.
Projected 40 Time: 4.86
Projected Round (2017)- Unknown
Quarterback Cooper Rush is a hidden commodity as of right now. NFL Draft analyst Mel Kiper lists Cooper Rush as the fifth best senior quarterback coming into the season. Now Rush has already beaten a ranked Oklahoma St. team and has the Chippewas rolling to a 3-0 start. Good luck on finding much information on him. Just remember Tom Brady was picked in the 6th round at the NFL Draft, and he turned out OK.
Height: 6-5 Weight: 253 lbs
Projected 40 Time: 4.85
Projected Round (2017): 4-7
Towles possesses all the tools to be a great quarterback at the next level. He's got the arm and frame that all the NFL scouts will be salivating over. The knock on Towles is his inconsistency. In 2015, Towles threw for only 56% completion accuracy with more interceptions then touchdowns. He fared better in 2014 with 14 touchdowns against nine interceptions with a better offensive line. The concern for him is his decision making skills. If Towles can bring it all together, then there's no doubt he'll be moving up the draft board.
Height: 6-5 Weight: 235 lbs
Projected 40 Time: 4.85
Projected Round (2017): 4-7
Mason Rudolph has come a long way since becoming a freshman. He took over in 2015 and threw for over 3,770 yards with 21 touchdowns against nine interceptions. He's got a nice frame as well standing at 6-foot-5. In 2016, Rudolph has started off quickly with six touchdowns against only one interception with 1,017 yards. Look for him to be a project with a team that can groom him up slowly as his accuracy needs work.
Height: 5-11 Weight: 185
Projected 40 Time: 4.58
Projected Round (2017): 4-7
Have you heard of a guy named Russell Wilson? Greg Ward Jr. can thank him for giving little guys a chance to start in the NFL. Ward is one of the most exciting kids to watch on Saturdays. Ward's athleticism is simply off the charts. He ran for over 1,108 yards last year with 21 touchdowns! Ward doesn't possess the passing skills that Russell Wilson had coming out of college, so the scouts may be looking to put him at wide receiver or even cornerback. Just don't doubt this guy.
This article originally appeared on