The Titans auctioned off their first play calls of 2016 for a good cause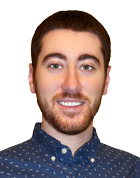 When the Tennessee Titans take the field for their preseason opener on Saturday, it won't be the coaches calling the first two plays. Instead, they'll be picked by a couple groups of fans.
The Titans auctioned off the first two play calls for Saturday's game, raising $20,000 for charity by doing so.
"I did it in Atlanta," head coach Mike Mularkey said during his press conference Thursday. "I offered the first play of the preseason game up for auction, let somebody come in here, see how we function, how everything operates here, and really go through a game plan with them, bring them into the offensive room where all of our coaches were, which they did (Wednesday), and the board is up for the Chargers, and we talked through a lot of the plays that are up there and give them the ability to call the first play."
Mularky said the auction raised $500 with the Falcons, so this was quite the turnout on the part of Titans bidders.
"This got out of hand and went for $20,000," Mularkey said. "So two groups bid $10,000 each to call the first two plays of the game. And I thought for the first preseason game, the first two plays, you're going to get five kids that are going to get wishes for life. It was pretty good. It was a really special night."
It doesn't sound like there are any limitations with what the groups can pick as the play calls, though they do have to conform to the rules of the NFL, of course. With that being said, don't expect to see a running back dive or a quick slant over the middle.
Hopefully it will be something like a double-reverse Hail Mary, or a gadget play where Marcus Mariota is a wide receiver. If nothing else, it makes the Titans' first series worth watching in what will otherwise be a game filled with backups and coaches sifting through the depth chart.
In all, this was a great gesture and idea by the Titans as it was all done for a good cause.