The Path to the (other) Title: Week 5 DVOA Report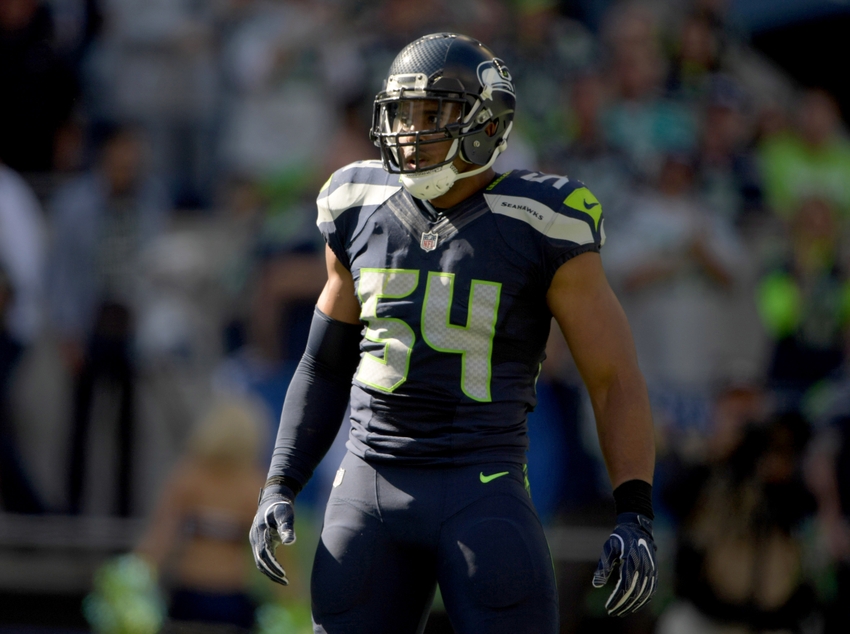 The bye week predictably saw the Seahawks hold steady in the DVOA and DAVE rankings. While they are 3rd in overall DVOA, they are first in the forward-looking DAVE metric.
While Seattle sat idle last week, a few teams made moves in Football Outsiders' DVOA rankings. Minnesota continued its steady climb to the top and now stand alone at number one in total DVOA. Philadelphia and Seattle sit just behind Minnesota in total DVOA, before there is a large drop off to Pittsburgh at number four.
The Seahawks are still comfortably ahead of the pack in FO's volatility adjusted "DAVE" rankings, indicating they are still the favorite to finish the season number one in DVOA. Other notable moves include Arizona, Baltimore and Kansas City falling out of the "DAVE" top ten with Dallas, Buffalo(?!), and Atlanta moving up to replace them. It's still early in the season, but the playoff favorites appear to be beginning to show themselves.
Week 5 Recap
No Seahawks game to recap, but we can look at how their DVOA splits adjusted with all of Seattle's previous opponents playing in week 5. On offense, Seattle's passing attack still ranks in the top ten while the rush offense continues to lag, ranking as one of the worst in the league.
With Wilson and Lockett's health improving I believe the passing offense will remain in the top ten following this week. Despite a poor team rushing DVOA, Christine Michael is ranked 7th in rushing DYAR and 5th in rushing DVOA. Sprinkle in some Wilson runs as his health improves and I think the team rush offense will really start to get going this week. Replacing Webb with Ifedi at right guard should also pay dividends going forward.
Defensively, Seattle bumped up a little thanks to less than stellar performances by Denver and Philadelphia in their losses. This week, Atlanta should prove a far greater test then any of Seattle's previous opponents, which means this game may have a significant impact one way or another on these rankings next week.
Week 5 Outlook
We've been pummeled all week with the "strength versus strength" narrative of this matchup for a reason…it's true. The only notable disparity among the major DVOA categories is between Seattle's 9th ranked pass offense and Atlanta's 24th ranked pass defense. While Atlanta does possess an elite #1 CB in Desmond Trufant, I find little else frightening in their secondary or pass rush. Trufant usually sticks at left cornerback and does not travel to the slot so I'm hoping Seattle opts to sacrifice Kearse to Trufant leaving Baldwin, Lockett, and Graham to feast on the scraps that make up the rest of Atlanta's secondary.
As I mentioned earlier, I think the running game will really get rolling this week. If the crazy weather remains through Sunday, rushing success may actually be THE determining factor in this game. I have Christine Michael as a top 5 fantasy running back this week.
On defense, Seattle has been very stout against the run and I think they can continue that at home this week. My bigger concern is the pass catching ability of the Atlanta running backs. So far this year, passes to running backs seem to have replaced tight ends as Seattle's primary defensive Achilles heel.
Bobby Wagner and K.J. Wright versus Devontae Freeman and Tevin Coleman may very well be the key matchup of this game. Additionally, with Kam questionable due to a groin ailment, Kelcie McCray may need to step up as the enforcer at the second level should a running back break free.
Prediction
I think Atlanta is an elite offensive team with solid special teams play and they will show up prepared by head coach Dan Quinn. I don't think Atlanta's defense will provide much resistance, however. The "over" is probably a viable bet in this game, pending weather.
All that being said, after watching Denver poop their pants on Thursday I am less impressed with Atlanta's victory last week and I think Seattle wins and covers the spread (-6.5 pts) this week. Final Score: Seattle 33-20.
One final note, if Sunday is both rainy and windy (over about 20mph) I suspect this will favor Seattle more than it does Atlanta. Wilson, at least, presents a threat to run if the deep passing game is affected by high winds. Matt Ryan offers no such upside.
More from 12th Man Rising
This article originally appeared on