The Packers' Awakening: Christine Michael heading to Green Bay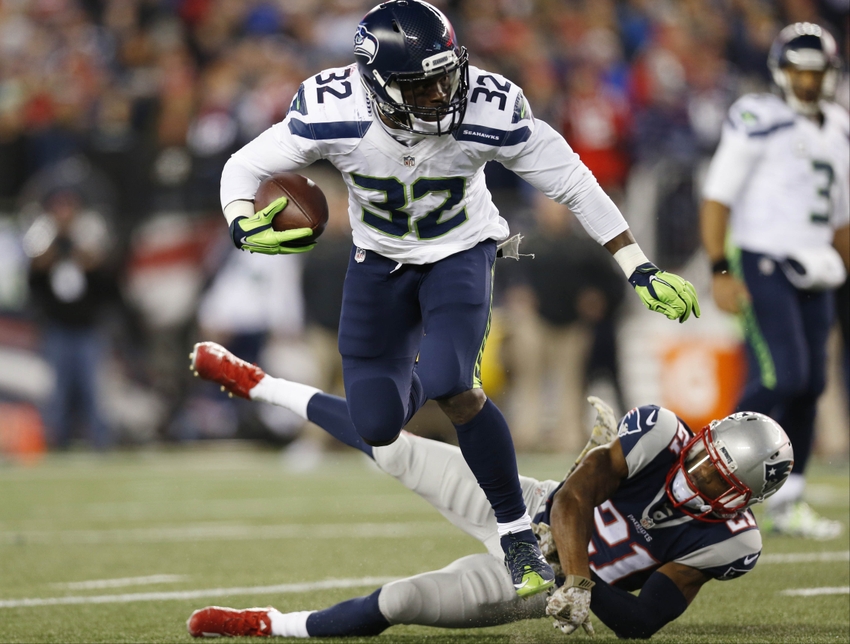 Just hand the Packers the Lombardi Trophy now.
Well, maybe not, but Ted Thompson has made another move (not a misprint) to the decimated backfield. Christine Michael, who was waived by the Seattle Seahawks on Tuesday, has been claimed by the Packers.
Packers have claimed RB Christine Michael off waivers, source says.

— Mike Garafolo (@MikeGarafolo) November 16, 2016
Michael has bounced around the league since being drafted by the Seahawks in 2013, but Seattle's decision to move on came as a surprise. This has easily been the best season of his career, racking up 469 rushing yards and six touchdowns on the year with a healthy average of four yards per carry.
TUNDRA TALK: Listen to the latest podcast
READ MORE: Stock up, stock down following loss to Titans
PACKER PERSPECTIVE: Hit the reboot button
ANALYSIS: Why the Green Bay lost to Tennessee
His production slowed after suffering a hamstring injury, rookie C.J. Prosise ultimately taking his job. With Thomas Rawls set to return from injury this week, the Seahawks had adequate depth to move on.
This move makes sense for the Packers. While Michael might not be the magic fix to the backfield, he is a low-risk signing by Thompson, and we know how much he likes risk-free transactions.
Maybe it won't work out in Green Bay, but he has the potential to give the offense a much-needed spark.
Michael likely won't see much action in Sunday's trip to Washington. Adjusting to a new playbook will require some time, and he will have the best part of two weeks to prepare for Green Bay's Monday night game at Philadelphia in Week 12.
This will also give the former Dallas Cowboy a chance to get healthy. The Packers might need to lean on him as Seattle did earlier in the year.
The moment Michael was waived by the Seahawks, this move was speculated. It made too much sense not to happen, and it could help improve the Packers' anaemic backfield.
How will this affect James Starks and Ty Montgomery? Only time will tell.
This article originally appeared on