The Packers are pushing to host the NFL Draft in Green Bay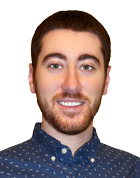 The NFL Draft shifted away from New York the past two years, heading west to Chicago. Holding the event in the Windy City was a huge success and was a big hit for fans, but it's headed back to Philadelphia for the first time since 1961.
Now, the Packers want to bring draft day to Green Bay. The team has applied to host the event in 2019, 2020 or 2021, according to the Journal Sentinel.
"We've put some thought into it," team president Mark Murphy said. "I think with Titletown being up and running then, it'd be a nice way to showcase some of the things that we've done to Lambeau Field and around the stadium."
Murphy admits "it's probably a longshot" for Green Bay to host it with Denver, Atlanta, Dallas and a handful of other cities also trying to secure the event. What will likely prevent Green Bay from hosting the draft in the future is the lack of hotel space for fans attending the event.
As far as amenities surrounding the draft, Green Bay would seem to have enough. The Packers are planning to develop the Titletown District, which would be a 10-acre plaza next to Lambeau Field. It's expected to be done by Fall 2017, so timing wouldn't be an issue, and it would provide an on-site location that would excite fans.
"I think that whole development that's happening around the stadium could be a great place for it," Goodell said, "but a lot of communities are trying to do this. Each community is putting their own twists on these things, which is really great."