The NFL Playoffs put the Miami Dolphins right back into the friend zone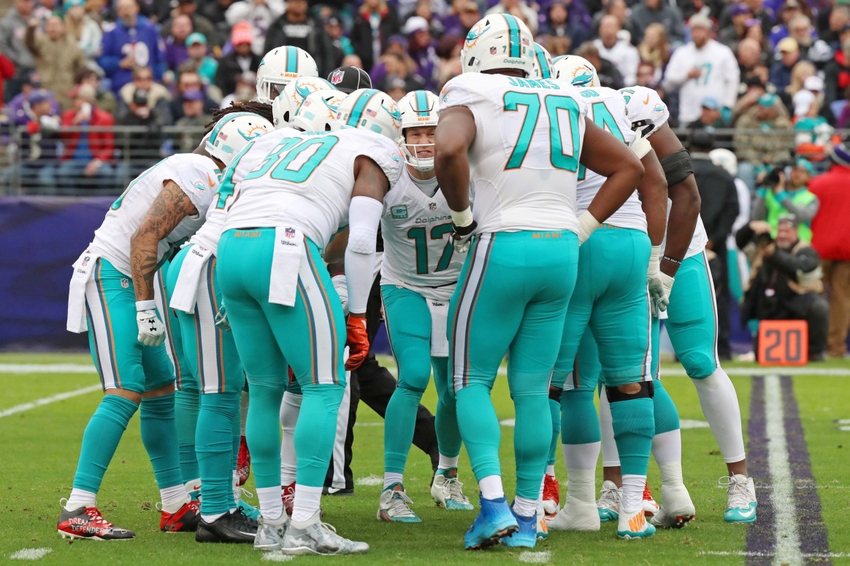 Just as the Miami Dolphins thought they had a shot at the NFL playoffs, the NFL playoffs put Miami right back into the friend zone.
The Dolphins thought they had it in the bag.  Six straight weeks of finding ways to beat the opposition.  They were in the drivers seat, the playoffs were all but theirs.
Today, however, was the day Miami got shot with a dose of reality.  Joe Flacco and the Baltimore Ravens exploited everything that's wrong with Miami.  Horrendous defense and an inconsistent Ryan Tannehill was all the Ravens needed to prevail, winning by a score of 38-6.
Head coach Adam Gase has to go back to the drawing board this week as Miami prepares to face the ultra-dimensional David Johnson and a tough Arizona Cardinals defense.  Now at 7-5, Gase can't afford to drop the ball like he did this afternoon.
The Cardinals game is step one.  Miami can't forget to pick up the check next Sunday as they return back home in South Florida.
Step two will be to take care of business against their next two in-division opponents.  Miami squeaked by the New York Jets just a few weeks ago but they did what needed to be done to win.  And they figured out how to beat the Buffalo Bills, utilizing their best offensive weapon in Jay Ajayi.
Step three is to hope the other guys fail.  Unfortunately for Miami the Denver Broncos took care of business today winning in Jacksonville and knocking the Dolphins down to a 7th seed.  Other teams to watch are the Pittsburgh Steelers, Indianapolis Colts, and the Houston Texans.
Step four is pretty obvious.  Not easy, though.  If Miami wants to reach the playoffs they'll need to close the deal against the New England Patriots in week 17.  New England will be without Rob Gronkowski, and Miami has the advantage with the game taking place in their own back yard.  The Patriots won't go down easy though as they'll likely be fighting for home field advantage.
The last quarter of the season starts now.  Miami dug themselves into a hole but it won't be impossible to dig out.  Can the Dolphins finally close in cuff season?
This article originally appeared on