The New York Giants are quietly a very interesting team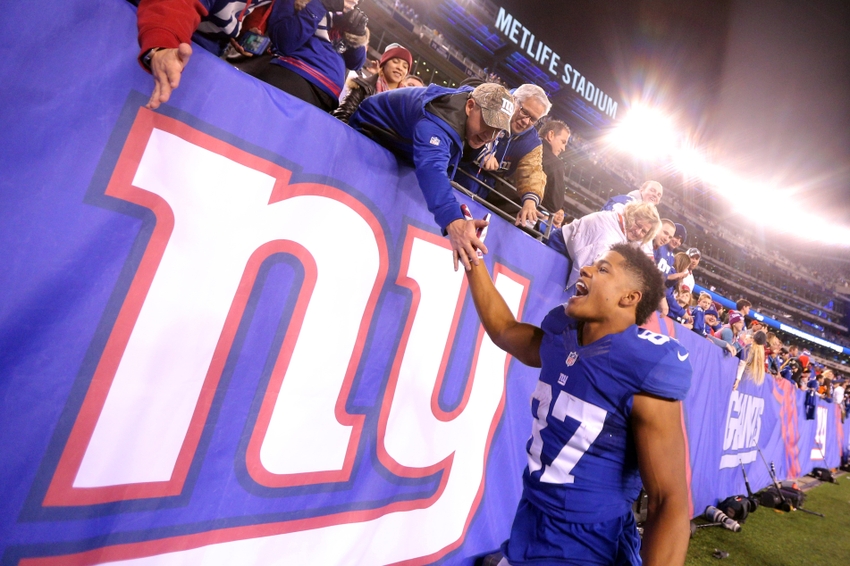 The New York Giants squeezed out a win on Monday Night Football over the Cincinnati Bengals, and are quietly a very interesting team…
There's nothing overly spectacular about the New York Giants as a team, but they intrigue me. Currently, the Giants are in second place in the NFC East with a record of 6-3, and with a home game against the Bears coming before a road game against the Browns, there's no reason this team shouldn't be 8-3 heading into the home stretch of the season.
The Giants defeated the Bengals in a relatively unimpressive Monday Night Football game, winning 21-20. However, they are the only team this year to beat the first place Dallas Cowboys, and that was a road game to start the season. In four weeks, this Giants team will play host to the Cowboys following a road trip to Pittsburgh, beginning a very tough stretch of five games at the start of the month of December.
The Giants don't necessarily control their own destiny at this point for a division title — they would need Dallas to lose another game before or after they play each other — but they are in a position that if they continue to grind out tough games, they could definitely be in good position to steal the NFC East from Dallas.
That week one win already under their belt looms large at this point, and I don't know what it is about this Giants team, but something intrigues me.
I love Odell Beckham Jr., and have since he was a stud at LSU. I love the emergence of Landon Collins on the back end of this defense, and how he's proving so many draftniks wrong with his ability both around the line of scrimmage and in coverage. I really enjoy a tough defensive front, and the Giants made some significant investments up front that have paid off in the form of a top 10 run defense.
But this team doesn't really run the ball well, they don't score a ton of points, and they don't have a 'great' pass defense.
Yet they are 6-3, and no one is really talking about them.
Perhaps that's appropriate, as this will just be a team that gets knocked out in the first round of the playoffs either way. I really don't know. What I do know is, this is a Giants team that can strike quickly offensively. They have guys that can get pressure on the quarterback, and they have a number of players that can take the ball away on the back end.
This is an interesting team with a quarterback that has already won two World Championships in his career. The Cowboys are the talk of the league right now, but the Giants are right behind them.
This article originally appeared on