The lack of excitement surrounding Josh McCown as the starter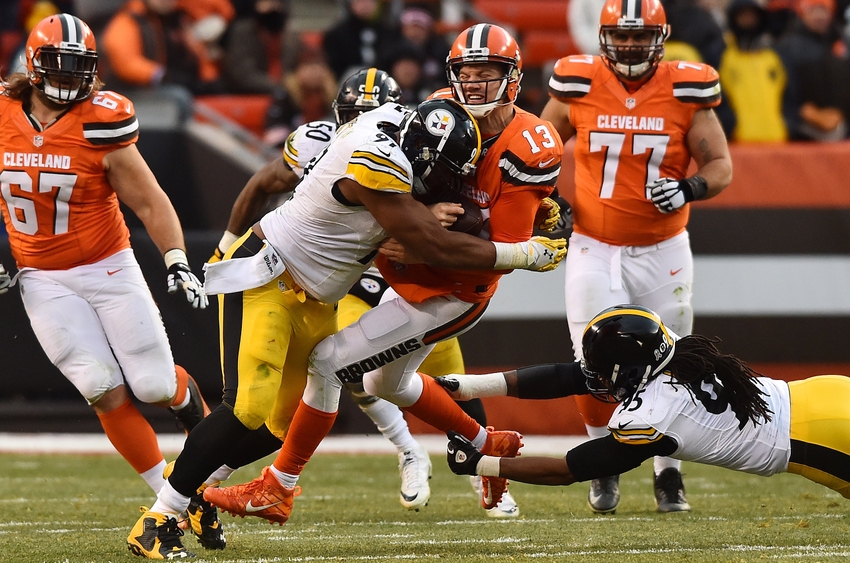 The Cleveland Browns are once again going with Josh McCown as the starting quarterback, but any excitement surrounding his return is gone.
At the outset of the 2016 season, Cleveland Browns fans may have been frustrated when Robert Griffin III was named the starting quarterback. His injury problems were well-known, meaning it may have been a smarter move to go with Josh McCown as the starter.
As we all know, Griffin did indeed get hurt in Week 1, meaning McCown was the starter for Week 2. And after the first quarter of Week 2's game against the Baltimore Ravens, McCown seemed like he would lead this team to some semblance of success in 2016.
But the 20-2 lead over the Ravens quickly evaporated, turning into a 25-20 loss in which McCown broke his collarbone.
He was held out until Week 8, when he returned to start against the New York Jets. The Browns entered with a record of 0-7, but the game seemed like the Browns' best remaining shot at a victory. A 20-7 halftime lead seemed like a win would finally happen, but there was still a sense that something was going to go wrong. A 31-28 win for the Jets proved that sense was warranted.
McCown has now appeared in the last two games, both of which were losses to division opponents. He came on in relief of Cody Kessler in both instances, and is pegged to be the starter for next Sunday's game against the New York Giants.
But when there was excitement for McCown to start at the beginning of the year, his presence now just seems like the latest installment in a never-ending QB carousel.
While McCown is capable of big plays, Sunday's loss showed that he is just not capable of being a successful quarterback for the Browns. But to be fair, that is nearly an impossible task.
He is still too eager to try to make the big play, throwing interceptions when a check-down pass would have done the job. Then there is his inability to avoid big hits, which was made clear Sunday when he was nearly decapitated. It was tough to watch, and hits like that make fans feels like McCown will be lucky to even make it through next Sunday's game.
Then there is the fact McCown has only secured a single victory as a Browns quarterback and the confidence in him to bring one home in 2016 plummets.
He can change this narrative by helping to defeat the Giants this Sunday, but based on how the offense played as a whole against the Steelers, McCown will be lucky if he leaves the game without a major injury.
More from Dawg Pound Daily
This article originally appeared on