The idea of Tony Romo on the Broncos isn't terrible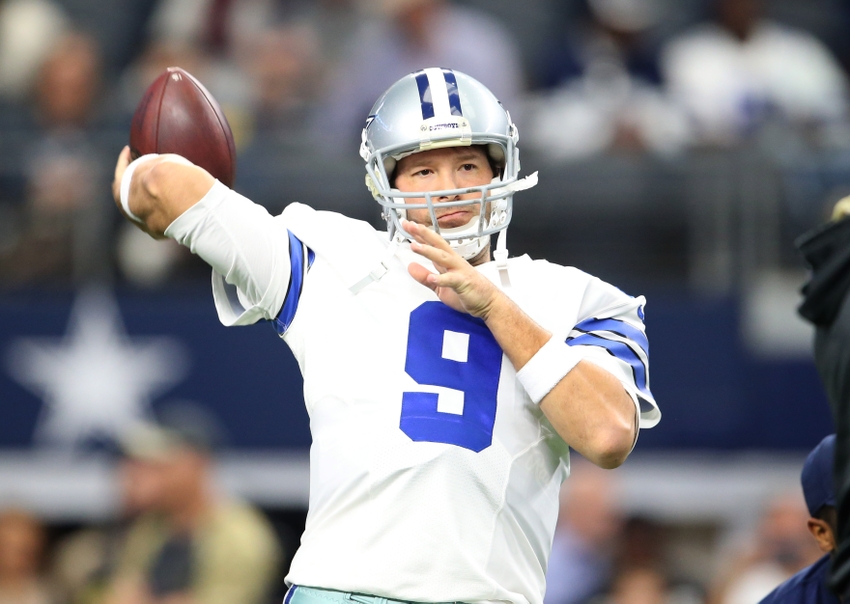 Tony Romo on the Denver Broncos in 2017? It's not entirely terrible. The aging, injury-prone quarterback just might have something to offer…
Before everyone freaks out and just comments about the headline, allow me to explain myself.
I don't hate the idea of Tony Romo eventually playing for the Denver Broncos. I just don't. You can't make me. I also love the idea of the Broncos sticking with their youth movement at the quarterback position.
Is that wrong of me?
I don't think so.
If the Broncos decided to pursue Tony Romo, there would be some interesting factors to consider. First of all, it's apparently Romo that has made himself the subject of these rumors. I have yet to hear any denial.
Tony Romo to Denver?

The veteran QB is reportedly interested in Broncos should he be moved in the offseason https://t.co/FbC0pIbnGt pic.twitter.com/dc6RtlFJD1

— Bleacher Report (@BleacherReport) November 20, 2016
Tony Romo is reportedly interested in playing for the Broncos next season if the Cowboys decide to trade him pic.twitter.com/WdNbVcn0S9

— Bleacher Report (@BleacherReport) November 21, 2016
The Denver Broncos are going to discover a ton over the course of the next couple of months. Obviously, the tough part about this all is we haven't seen Paxton Lynch play. What we've seen from Siemian — and this isn't popular opinion — hasn't been as bad as some people say.
More from Predominantly Orange
The reason why so many Broncos fans are up in arms over Siemian playing over Lynch right now, if you ask me, is because of the fact that Lynch clearly has superior arm talent and athletic ability. But what are the Broncos' plans with Lynch? Are they going to just sit him this year and give him an opportunity to win the job next offseason, or has Siemian already cemented himself as the team's starting QB for another year?
Will the Broncos trade Siemian to the highest bidder?
In my opinion, the playoffs will be the determining factor for whether or not the Broncos would pursue someone like Tony Romo. How well does Siemian play? Do they feel like this is a roster capable of winning it all with another QB learning on the job?
Does this team see Siemian as 'the guy' moving forward? They've invested a lot in Paxton Lynch, but he's team-controlled for another four seasons after this one. If he doesn't play in 2017, it wouldn't be the end of the world. Tony Romo is a very good quarterback when healthy, the problem is, he's rarely been healthy.
What would the Broncos do if Romo came to them and said he wanted to take an incentive-laden contract, costing the Broncos virtually nothing in up-front, guaranteed money?
John Elway is going to have some big decisions to make, and this could be one to re-visit come March.
This article originally appeared on