The Eagles and the 24 hour rule: Trade deadlines and the loss in Dallas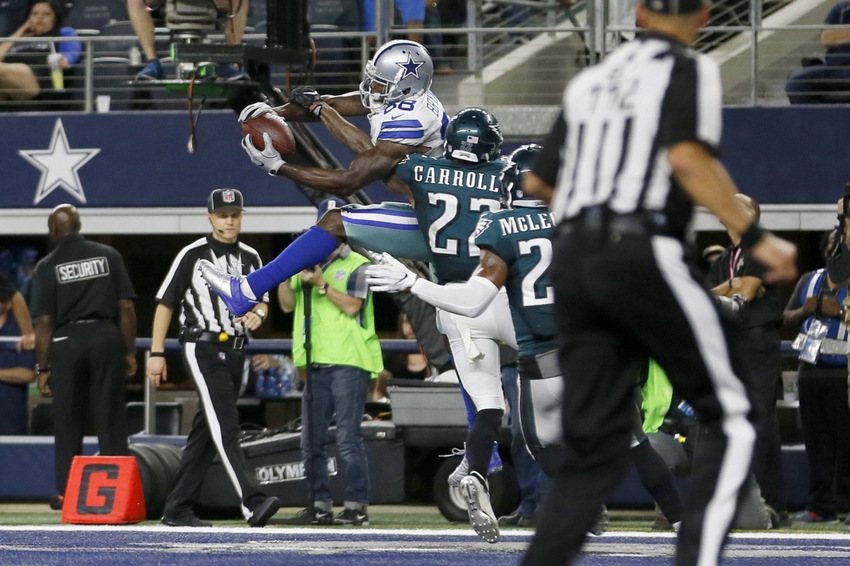 As Eagles fans, let's take a second and examine the 24 hour rule from two different sides.
Philadelphia Eagles fans are still reeling following Sunday's loss. For that reason, it may be time to incorporate the 24 hour rule. It's a rule that's never been officially defined, and its' definition has changed from time to time based on the situation it's been used in. In sports, the 24 hour rule originally meant you weren't supposed to approach a coach or player to discuss a game, incident or a situation that occurred during the game until at least 24 hours after the fact.
Failure to do so could result in moments like this one:
Whether Seattle Seahawks cornerback Richard Sherman was right or wrong has been debated ever since, but did he really do anything wrong? When you shove a mic in a guys face immediately after what was arguably the most emotional game of his life, it's hard to determine what might happen.
More from Inside the Iggles
Fans are no different. Following the Eagles' loss to the Dallas Cowboys on Sunday Night Football, social media and the Internet exploded. Only one term can be used to describe what was occurring, and that word is rage. Hope then shifted. Everyone who's ever cheered for this team clamored for a trade. The hope was that the Eagles brass had enough of the poor play. Hopefully, they'd listen to the fans and they'd bring in help. Names were tossed around like Chicago Bears wide receiver Alshon Jeffery and San Francisco 49ers wideout Torrey Smith. Tuesday came and went, and nothing happened.
So here we are. We're both sad and confused. We at Inside The Iggles look at the 24 hour rule from two different perspectives. On one hand, even though we should have long placed losing to the Cowboys on the shelf, we had to bring it up. We're too hurt to let it go. There was too much anger left over to discuss it less than 24 hours after the game. For that reason, we waited and brought it up now. We're just like you. We look at head Coach Doug Pederson and still scratch our heads about his decision making. We re-visit anger because he states in a press conference that he basically would do everything the same way if he could go back.
On the other hand, we look at the 24 hour rule and can say we stayed in the guidelines because less than a day ago the trade deadline came and went. The Eagles made no move to bring in a wide receiver, and with what's happened with Josh Huff, things look even worse now at the position than they did a day ago.
We'll just have to see what happens in East Rutherford.
This article originally appeared on