The Dime Package: 10 Thoughts from NFL Week 8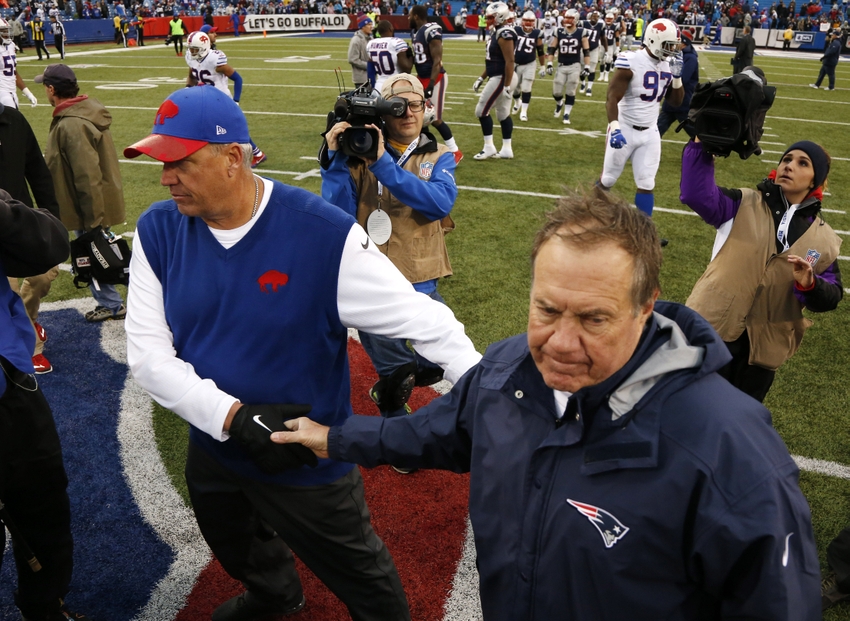 The Dime Package returns following NFL Week 8, once again bringing 10 thoughts on the slate of action in the books.
NFL Week 8 had several exciting games that came down to the wire. Then again, there were also some duds and others that were never in question. With the halfway point of the season upon us, things are starting to get more interesting.
Contenders are well set at this point in the season and it's becoming clearer who the elite players in this league (for this season, at least) are. That separation will likely only become more evident in the weeks to come.
Welcome back to The Dime Package, 10 thoughts on the week that was in the NFL.
1. I can't believe Bill Belichick traded his best defensive player at the midway point of the season? I know Jamie Collins would have priced himself out of New England, but giving him away in the middle of a playoff run for a third-round pick is senseless to me.
2. Speaking of the Patriots, they are the best team in the league. Even without Collins, as long Brady and company are healthy and productive on offense, New England will be tough to beat. The defense has been inconsistent but now that the bye week is here, Bill Belichick and his defensive staff will tweak some things and get this unit back on track.
3. I despise ties! The NFL needs to address ties this offseason and solve the problem. The league should be embarrassed at the fact that now two contests this season have ended in a tie—in back-to-back weeks, no less.
4. Cam Newton is right about feeling unsafe. The NFL has taken his size and skill set for granted. Memo to officials around the league. He's a quarterback, too! Protect him.
5. A bye week rest couldn't come at a better time for the Arizona Cardinals. They are mess right now. If the Red Birds are going to make a second half come back, it has to start with Carson Palmer. He's been awful thus far this season.
6. The Indianapolis Colts are a trainwreck right now and it will not get any better next week when they travel to Lambeau Field to battle a desperate Green Bay Packers team. Chuck Pagano and his staff need to find a way to beat Green Bay. Ottherwise it could be the beginning of the end of Pagano's tenure in Indy.
7. Speaking of the Packers, they put on a gutsy performance in their 33-32 loss to the Falcons. If Green Bay was healthy, they would have beat Atlanta. That being said, you can't take anything away from Matt Ryan and the Falcons. Beating the Packers at home is a much needed signature win for the Dirty Birds.
8. The Seattle Seahawks should have rolled the New Orleans Saints in NFL Week 8. Instead, their defense didn't show up and their offense continues to spin its wheels. The Seahawks have problems and many of them came to light on Sunday.
9. As long as the Denver Broncos play at an elite level defensively and generate turnovers like they did on Sunday, they will be tough to beat moving forward.
10. Its not an aberration, folks; the Dallas Cowboys are for real and Sunday night's come from behind overtime win over the Eagles is proof of that.
This article originally appeared on