The Dallas Cowboys will make it twelve straight wins if…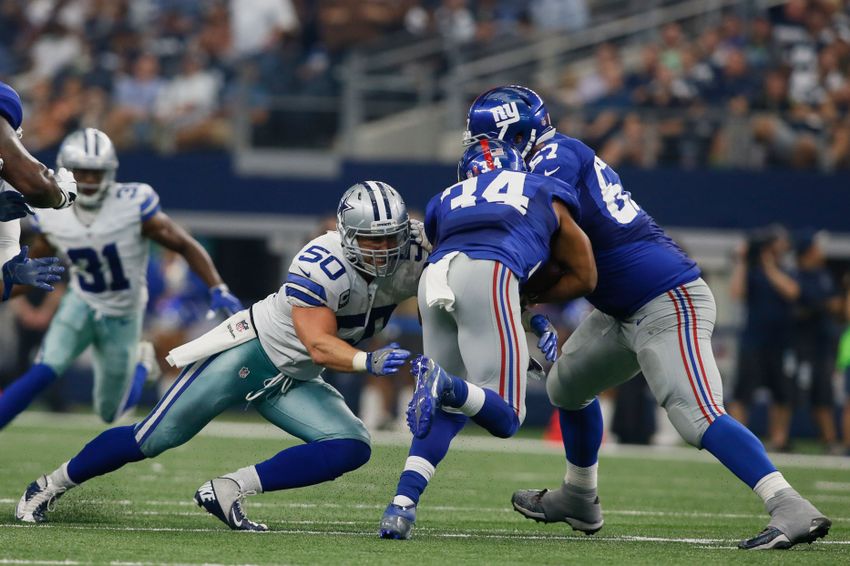 The Dallas Cowboys not only have a chance to extend their win streak to twelve games but also can clinch the division with a win. Here's how they do it.
It has been exactly 90 days since the Dallas Cowboys last were on the losing side of the scoreboard.  That loss came against today's opponent, the New York Giants.
Tonight, on Sunday Night Football on NBC, not only do the Cowboys have a chance at payback, but also a chance to win the NFC East.  With a playoff berth already secured, Dallas has a shot at ending the hopes of every other division foe.
That's a level of revenge sweeter than most if you ask me.
Could it come in a better place instead of MetLife Stadium, home to the New York Giants?  I think not.
The Cowboys have won four of their last six games visiting their foes from the Big Apple.  In fact, Dallas has won 17 straight regular season road games when either Tony Romo or Dak Prescott was at quarterback.
It would certainly seem that Dallas has a lot in their favor heading into this matchup.  There is positive history in the building.  They have the momentum of eleven straight wins.  They have had an extra three days to prepare.  Lastly, the Giants are missing Jason Pierre-Paul.
So how do the Dallas Cowboys use all these factors in their favor and clinch a division title in the process?
If the Dallas Cowboys are to be victorious over the New York Giants, they must win third down.
Last year, the Giants lost ten games.  In all ten games, they had a worse third down conversion rate than their opponents.
This year, New York is one of the worst teams at converting on the money down.  Through 12 games, the Giants rank 28th overall, converting just 35% of the time on third down.  In their four losses, that percentage drops to 31%.
In the previous game though, the Cowboys only loss in 2016, Dallas allowed the Giants to convert on half of their third down attempts.  To make matters worse, two of New York's five successful attempts resulted in touchdowns inside the red zone.
By now, you have come to expect that the Dallas defense will give up yards here and there.  You can live with it when you realize that if points go up against them, usually it's three and not six.
Those two touchdowns in the red zone made all the difference in a one-point loss.
This time around, you have to believe that the Dallas offense will muster more than just 19 points.  You also have to believe that Ezekiel Elliott will produce more than just 50 yards on 21 carries.  You better hope than Dez Bryant doesn't go missing with just one catch for a measly eight yards.
Think about all those below average results offensively and then realize that Dallas lost by just one point.  A game that happened to be Elliott and Prescott's first ever.  A game that possibly was one of the worst for this offensive line.
It will be an absolute shock if this Cowboys offense does not produce at least 24 points.  That means it's going to come down to defensive performance.
If the Cowboys defense can get off the field on third down and not allow touchdowns on the most important down, they should be popping bubbly in the locker room.
If they don't, they could make the race for the division a whole lot tighter.
The prediction:
Cowboys 27, Giants 17
This article originally appeared on