The Dallas Cowboys will beat the Cleveland Browns if…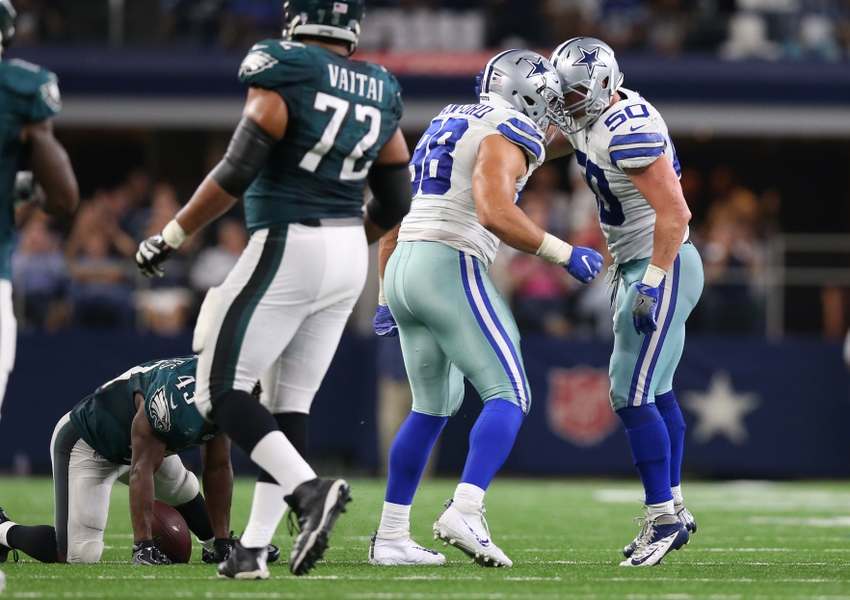 With the ultimate "trap game" in front of a young Dallas Cowboys team, will they do the things necessary to beat a bad team and improve to 7-1?
On paper, this looks like a lock.
One team has won six straight games and sits atop the NFC as the best team in the conference.  The other hasn't won six games in two years and is dead last in the AFC.
The Dallas Cowboys travel to Cleveland today, looking to improve their record to 7-1.  With Washington on a bye and the other two teams in the NFC East playing each other, this could be an opportunity to have a three game lead on two divisional foes.
Standing in their ways is the winless Cleveland Browns.  Sounds easy right?  Show up, win and leave.
Nothing in the National Football League is ever that simple.
Yes the Browns have not won a game but when you look at their team and the season they have had so far, they are not your typical 0-8 team.
Four of their eight losses have been by a touchdown or less.  This is despite the fact that they have had six different players play quarterback so far.  The list includes two rookies and a converted wide receiver.
They also have one top 15 rusher (Isaiah Crowell) and a top 20 wide receiver (Terrelle Pryor).  Only 10 teams in the league can stake that claim.  None of those ten include the Dallas Cowboys.  Cleveland is not void of talent on the offensive side of the ball.
This is exactly what makes this a dangerous game for the Cowboys.
Dallas will be missing two starters in the secondary.  Safety Barry Church is out 3-5 weeks with a broken forearm.  Cornerback Morris Claiborne is out indefinitely with a groin injury.
Those defensive losses could pose a problem for a defense that, at times, has shown a propensity to give up big plays.
Even though the Cowboys have only allowed five plays of 20+ yards in their last three games, they still have 25 such plays against them on the year.
If the Dallas Cowboys are to improve to 7-1 and beat Cleveland, the biggest key to the game will be this.
The Dallas Cowboys must eliminate big plays defensively.
Pryor, along with rookie wide receiver Corey Coleman can hit you with a big play in the blink of an eye.  Combined, they have nine catches on the year of 20+ yards.  Pryor has a 26 yard pass as well to add to his versatility.
Each of them  have had a 100+ yard receiving game as well as a game of two or more touchdowns.
The scary part to all of this is that they have only played two games together this season.  Coleman has been out since Week 2 with a broken hand.  While he only has seven catches so far, three of the catches have been for 58, 31 and 47 yards respectively.
That's the definition of a big play threat.  Together, with the Swiss Army knife type of player that Pryor is, the Cowboys defense will have a lot to focus upon.
Add to the mix the running talents of Crowell, who is averaging 4.9 yards per carry and this defense will be tested.
For Dallas to have a good day on the defensive side of the ball, players like Anthony Brown and J.J. Wilcox will need to step up their play.  Linebacker Sean Lee will have to continue shutting down the run.
Lastly, there is one other huge weapon Dallas has that can really help the defense be successful.  His name is Ezekiel Elliott.
Elliott could provide the Dallas defense with a huge assist simply by continuing his stellar play.  The league's leading rusher should have a field day with a porous Browns run defense.
Elliott averages over 114 yards per game on the ground.  The Cleveland defense is second worst in the league at stopping the run, allowing 143.8 yards per game.
The Cowboys are also the second best team in the league when it comes to time of possession.  This is obviously in large part to their successful rushing attack.  Using this formula to keep the Browns big play threats on the sideline will be crucial towards earning another win.
Can the Cowboys eliminate big plays and make some of their own?
The prediction:
Cowboys 34, Browns 20
This article originally appeared on