The Dallas Cowboys stand alone with this defensive stat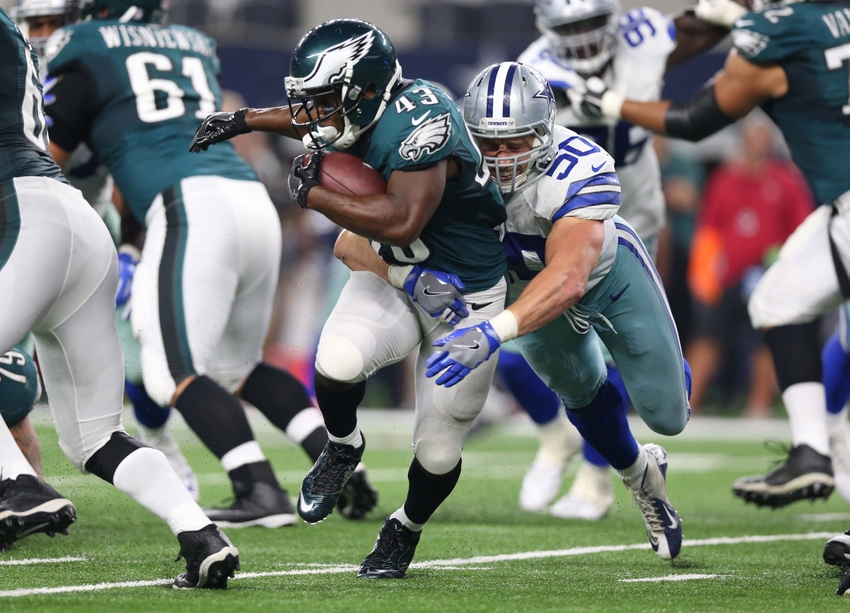 The Dallas Cowboys are the only team in the NFL this season that can lay claim to this statistical accomplishment.
The Dallas Cowboys have a defense that is the definition of bend but don't break.
They are 12th in the league in yards allowed, giving up 348.7 yards per game.
They rank 16th in the NFL in yards allowed per play with 5.6.
They are in the back half of the league in first downs allowed (21st), third down conversion percentage (27th), and sacks (21st).
Despite the middle of the road numbers in yardage, the defense has continued fighting, play in and play out. Because of their willingness to keep fighting- the scrappy Cowboys defense is tied for 11th in takeaways.
Thanks in large part to the takeaways, Dallas is ranked seventh in scoring defense.
The Cowboys have also been great at containing their opponents' star players.
New York Giants wide receiver Odell Beckham Jr. was held to four catches for 73 yards and no touchdowns on eight targets- most of his yardage coming on a 45 yard pass where cornerback Orlando Scandrick injured his hamstring.
Chicago Bears wide receiver Alshon Jeffery was held to five catches for 70 yards and no touchdowns on seven targets.
Bengals wide receiver A.J. Green was contained for four catches and 50 yards with zero touchdowns on eight targets.
The Cincinnati running back duo, Jeremy Hill and Gio Bernard, were held to a combined 62 rushing yards in that game as well.
So as you can see, the Cowboys have done a tremendous job at not allowing superstars to beat them, forcing opponents to spread the ball around to try and hang with the Cowboys high powered offense.
In fact, the Dallas Cowboys defense is the only defense in the NFL that has yet to allow a 100 yard rusher or 100 yard receiver so far this season.
If this defense can continue to contain the opposing offenses' major threats and keep their stars from taking over games, you can expect this defense to continue bending but not breaking.
This article originally appeared on