The Dallas Cowboys do something they've never done before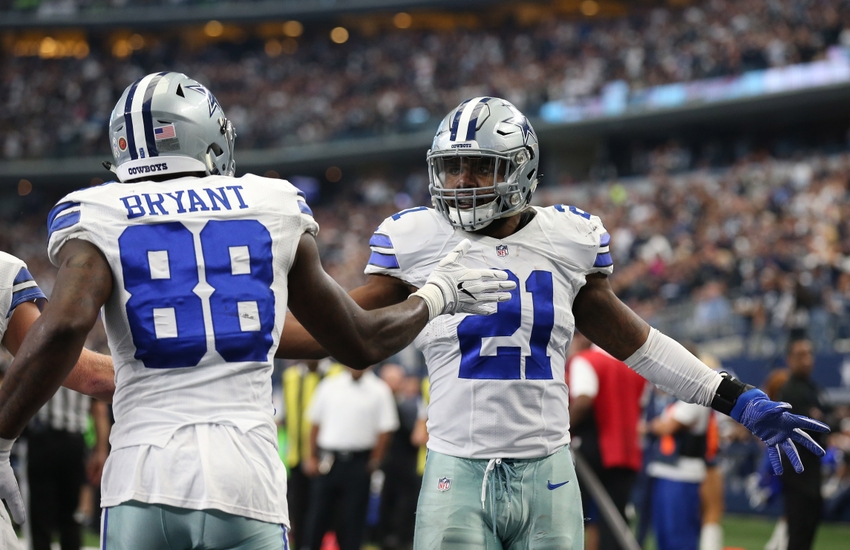 The 2016 Dallas Cowboys have done something that no other version of this Cowboys team has ever done in it's illustrious 56-year history.
If you don't know it already, this Dallas Cowboys team is special.
This team, led by rookie quarterback Dak Prescott, has shown the ability to dig deep and adjust to any adversity thrown their way.
They prepare the right way, with a team first mindset. They show up on game day and execute.
The chemistry that is in the locker room is something that is rarely seen in professional sports.
That chemistry and work ethic has propelled the Cowboys to a 9-1 record, putting together nine consecutive victories for the first time in franchise history.
Think about that for a second. The Dallas Cowboys, the winningest franchise in NFL history, had never put together a string of nine games where they emerged from the battlefield victorious.
Not in any of the five Super Bowl winning seasons.
Not at any point in time during the NFL record streak of 20 consecutive winning seasons did they win nine straight.
But this 2016 team has. The Cowboys have blown out the poor teams that they were supposed to put away with ease. The Cowboys have also beaten the tough teams that were expected to present major challenges.
The lone blemish on the Cowboys season was the Week 1 loss to the New York Giants, by one single point.
It isn't just the winning that should make Cowboys fans proud. It is the culture being fostered within the locker room that should make Cowboys Nation glimmer with joy.
There aren't locker room distractions, despite the media's best attempts at stirring up a quarterback controversy. Tony Romo proved that the team is more important than himself when he made that epic speech.
This Cowboys team has a plethora of young talent from top to bottom on the roster, with a few savvy veterans mixed in at key positions. Despite their youth, these men are professionals. They work hard in practice every single day, and they are focused on the task at hand to improve as an individual and as a football team.
The same mantras and philosophies that head coach Jason Garrett has been reiterating time and time again since being named head coach mid way through the 2010 season are now being echoed by all of his players. In other words- they are buying in.
It may have taken several years of mediocrity and overturning the roster- along with putting together quality draft classes and bringing the right coaches into the mix, but this team is exactly what coach Garrett has been working towards.
Embrace this ride Cowboys fans, this season is just getting started.
But what a start it has been.
This article originally appeared on