The Cowboys relied on more than the Combine to settle on Ezekiel Elliott, Dak Prescott
INDIANAPOLIS — The Dallas Cowboys were unquestionably the big winners in the 2016 NFL Draft, having picked up league rushing leader Ezekiel Elliott and offensive rookie of the year Dak Prescott in the first and fourth rounds, respectively.
But for all the emphasis that's put on the Combine and its importance to the draft process, the work both Elliott and Prescott did on the field at Lucas Oil Stadium last February ultimately played a minor role in Dallas' decision to pick them fourth and 135th overall.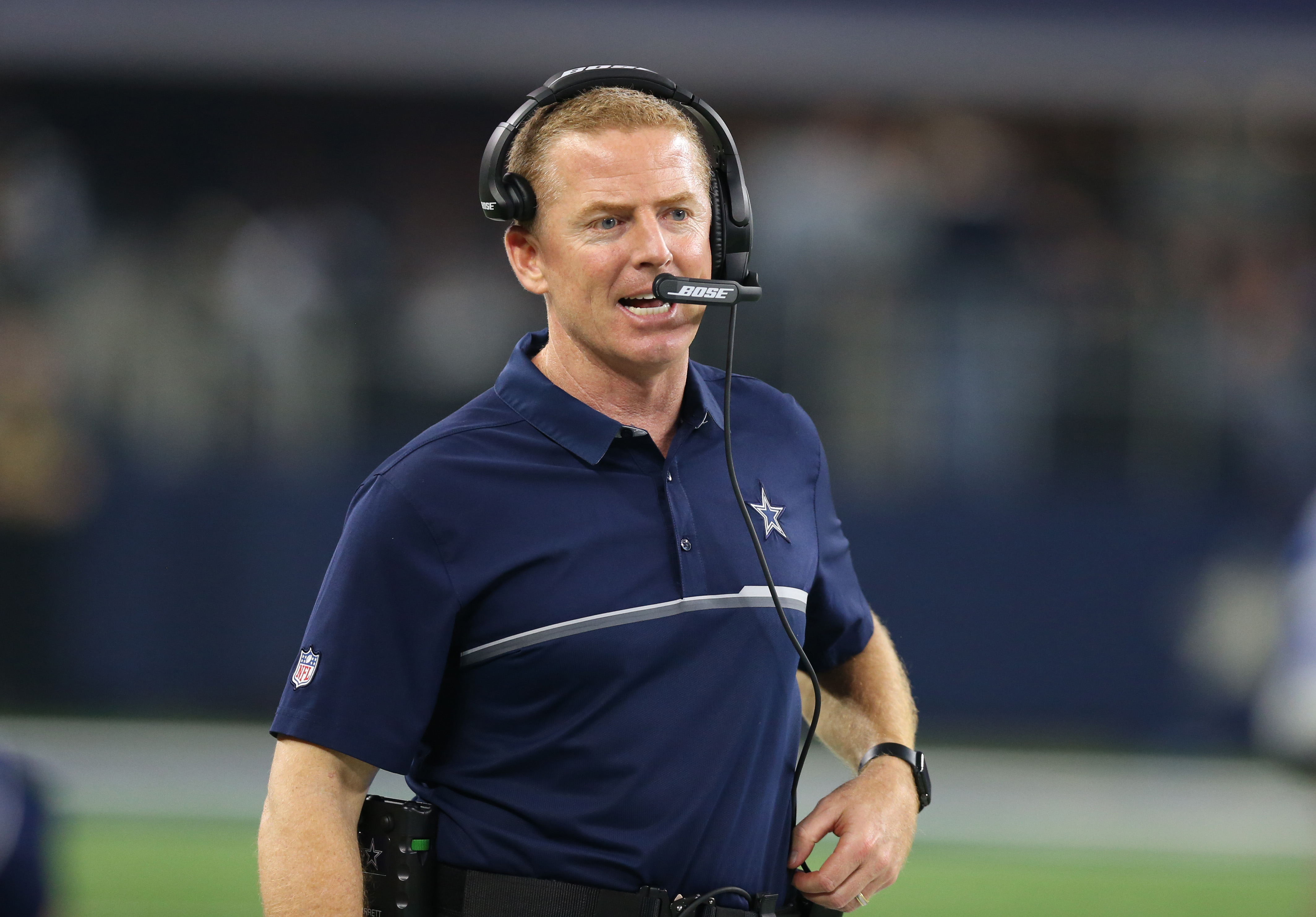 "I don't think (there was anything) specific to the Combine," Cowboys head coach Jason Garrett said Wednesday when asked what the Cowboys saw or learned about the duo that led Dallas to draft them. "One of the things that we try to do with all the players is just get to know them over the course of this draft process, and we did get a chance to meet with Dak down at the Senior Bowl. He played quarterback for the other team, so that was my first exposure to him. And then you learn more about the guys as you go."
And just as Garrett got as good a read on Prescott in Mobile as he did in Indy, the seventh-year head coach also said he gathered his most useful intel on Elliott not from his performance in drills or his composure in interviews but from Elliott's college game film.
"His production spoke for itself," Garrett said of the former Ohio State standout. "Watch him on tape — he was the most dominant player on the field week in and week out. He made such a difference for their team. And he did so many things. Not only as a runner, but as a receiver and a blocker. So there was so much to like about him."
In addition, Garrett said he typically finds it much more useful to have conversations with those who know potential draft targets best in order to get a better sense of how a given player might fit in the locker room.
"You want to make decisions that foster a good team culture and healthy team chemistry, and the most important decision you make will be on personnel, the guys you bring into the organization to coach your football team and play for your football team," Garrett said. "So you're trying to figure out who these guys are."
"What does that mean?" Garrett continued, briefly playing the role of reporter. "You interview him, you ask people that have been around him, his coaches, his trainers, teammates, the equipment guys, and you just try to figure out who those guys are and if you want to bring them to your football team. You want guys who love football, who are competitive, who are compassionate about it, willing to work, willing to sacrifice and want to be part of a team. All the things we try to emphasize each and every day."
So while Garrett and his staff will most certainly be keeping an eye out for the next slam dunk first-rounder as the players complete their workouts and interviews throughout the rest of this week, he ultimately won't approach the 28th pick any different than he did the fourth this time last year.
And though there's inherent value in having the chance to weed out the players you know you don't want based on the impressions they make at the Combine, Garrett knows the most important work will come in the eight weeks between now and April 27.
"To me, at this point, I think the process is pretty similar to us, as a coaching staff," Garrett said, comparing this year to 2016. "You're just really in the phase of trying to learn who the guys are, and one of the things we've always tried to do is make independent evaluations of the players, regardless of what your team needs might be or where you're picking in the draft. Just make a good, clean evaluation. And that's where we are.
"You just try to keep it as pure as you can," Garrett added. "Do you like the guy? Do you like him as a player? Do you like him as a guy? You start that process right now, and as we get closer and closer, we'll start getting into draft strategy a little bit more."
You can follow Sam Gardner on Twitter or email him at samgardnerfox@gmail.com.