The Case For and Against the Lions making the Playoffs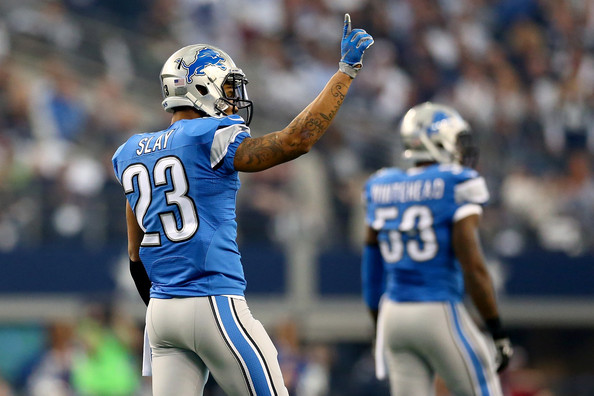 There is a lot riding on this season for many involved in the Lions organization — mainly quarterback Matthew Stafford and Jim Caldwell — as we are just a few days from the season opener against the Colts.
With a Playoff birth in 2016, Matthew Stafford can get a long-term extension and finally quiet some of his many critics. If he struggles and the Lions underachieve, the team may seriously look to move on from him, instead potentially of giving him Andrew Luck money. Coach Caldwell survived a general management change and will have to prove Bob Quinn right by getting the most out of this team THIS season. With the Quinn era about to get underway, let's examine both sides as to why Detroit could make or miss the 2016 Postseason.
The Case For the Lions making a Playoff Run
Very good defensive line
Return of DeAndre Levy
More talent and depth all around

Full year in Jim Bob Cooter's prolific offense
Revamped offensive line
Young, talented running back stable
Ziggy Ansah…
3rd year in Teryl Austin's defense
Stafford, Ansah, Warford, Reiff playing for contracts
Analysis:
The Lions have some things going for them in terms of consistency on defense, an offensive system tailored around QB Matthew Stafford's strengths, and rising stars — Darius Slay, Ziggy Ansah, Marvin Jones and Tahir Whitehead. The return of DeAndre Levy can be the difference in Detroit having an average defense or a very good defense. Levy, Tahir Whitehead, and possibly Kyle Van Noy could become one hell of a linebacking core. Those three behind a dominant defensive line could add up to one talented and mostly young, front-seven. Glover Quin and Darius Slay are two really good pieces in the secondary. Bob Quinn did a great job adding to the overall depth of the team, with many low-key signings that will give the Lions a less top-heavy roster. One of the biggest reasons the Lions never maximized their talent under former GM, Martin Mayhew, was because they weren't built to withstand any significant injuries. I think Coach Caldwell — who the Lions' players came out in strong support of — knows it's put up or shut up time. Stafford has big money on the line with his contract nearing the end. Plus, big changes could be made if they underachieve again. I think the added motivation really works in their favor, though. They won't be expected to do much nationally, but in that locker room, they believe they are a very good football team.
The Case Against the Lions Making the Playoffs
No Calvin Johnson
No major additions other than Marvin Jones

Youth all across the offensive line
Rookie left tackle
Unproven running backs
Inexperienced secondary
Too many questions
Analysis:
Outside of Detroit, not many are picking the Lions to make the Playoffs. Even with Teddy Bridgewater's injury — and the panic move of trading 1st and 4th-round picks for Sam Bradford, who's on his ninth life — analysts still trust Minnesota more than the Lions. The loss of Calvin Johnson is the biggest reason most are writing Detroit off, and with good reason. Johnson has been the best player to play for this team since Barry Sanders. If they missed the Playoffs with Calvin, why would they make it without him? It's a fair question, but I think the depth at wide receiver may benefit the Lions in some ways. The bigger concern I have is whether or not they can succeed with such inexperience along the offensive line. They may have got some great players long-term, but having a rookie left tackle and a bunch of young guys doesn't give me confidence they will improve right away. Nevin Lawson will certainly get picked on starting at corner opposite Darius Slay. Safety Rafael Bush didn't do much in the preseason to make me think he will be an improvement over what the Lions had last year at strong safety. Devin Taylor isn't proven as a starter, although he could be on the verge of breaking out. Wait to see my game-by-game predictions later in the week. Vote on whether or not you think the Lions will make the Playoffs on twitter @SideLionReport.
Follow SideLion's Matt Urben @MattUrben88
More from SideLion Report
This article originally appeared on