The Buccaneers Face a Trap Game In San Diego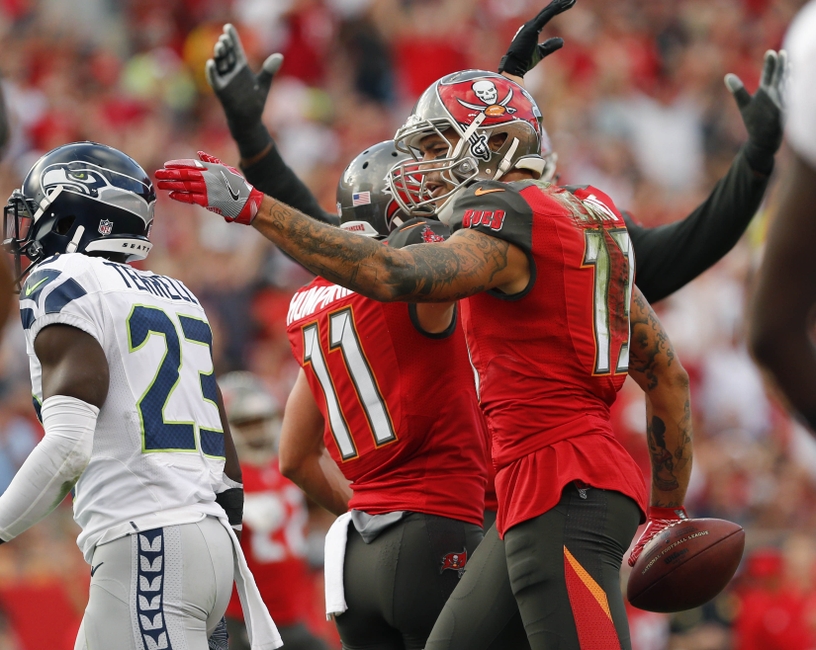 It's a trap! After three straight victories the Buccaneers travel west this week to take on the San Diego Chargers. For a number of reasons this sets up as a trap game for the streaking Bucs.
It's been a thrilling three weeks in Buccaneer-land. After a disappointing start to the season mired by injuries and growing pains, the Buccaneers have caught fire and reeled off three straight wins in impressive fashion. Now just one game back from the division lead, the Bucs are set to finally play meaningful December games.
Their critical holiday stretch begins this weekend in San Diego against Philip Rivers and the 5-6 Chargers. Given how hot they are the Bucs will be favored to win this game by many, and for the Bucs it may be tempting to look forward toward looming NFC games against the Saints and Cowboys. For the Bucs and their fans, over-looking the Chargers would be a mistake, and helps make this into a trap game.
More from The Pewter Plank
Generally speaking a trap game involves two teams going in two different directions. There's the hot team still celebrating its last win, and there's the talented yet under-performing team with little to no hope of winning its division. Sound familiar?
The Chargers themselves aren't nearly as bad as their record suggests. San Diego is in last place in the AFC West, but all six of their losses have come by eight points or less and since losing three in a row earlier in the season they've won four out of their last six games.
Despite being ravaged by injuries the Chargers still sport one of the NFL's best offenses and are among the best offenses the Bucs have played all season. Headlined by Philip Rivers, Melvin Gordon and Antonio Gates the Charger offense ranks eight in total yards and fourth in points per game. Both of those tallies are higher than the Buccaneer offense which is remarkable considering how solid we know the Tampa Bay offense to be.
Quarterback Philip Rivers is particularly dangerous for the Bucs. While the Bucs pass defense has been better as of late, it hasn't faced a challenge quite like Rivers who's thrown for 23 touchdowns and the fourth most yards league wide in his 13th season. Bucs coach Dirk Koetter talked about Rivers in his Wednesday press conference:
"Well we haven't played the Chargers in a while, but what I see on film is a top-flight NFL quarterback. I don't have anything to compare it to, but this guy's a heck of a player, very accurate, great anticipation, full command of their system, gets them in the right play, a lot of calls at the line of scrimmage, incredible touch, tough as nails. That guy's a really good player."
While the Chargers defense is much less intimidating than their offense, rookie Joey Bosa has burst on to the scene and is one of the few rookie pass rushers doing better than the Bucs own Noah Spence. Bosa and fellow pass rusher Melvin Ingram pose huge threats to both Donovan Smith and Demar Dotson.
The best repellent for a trap game is a well-coached, focused locker room. Fortunately for the Bucs they seem to have both of those qualities, and it would be surprising if Jameis Winston let his team rest on their laurels. We've already found out that the Bucs can play with some of the league's best teams. Now we find out if they can dodge a trap and avoid a let down.
This article originally appeared on