The best and worst fashion statements at the 2016 NFL Draft
The 2016 NFL Draft hadn't even started and the Auditorium Theater in Chicago was already burning with sartorial heat checks.
Inarguably, the biggest splash of the night came from former Ohio State running back Ezekiel Elliott, who cropped the top on a dress shirt and let it ride on the red carpet. From the crop to the bow tie to the oyster smuggling pants, this is a strong, all-around showing. Please do not try it at home.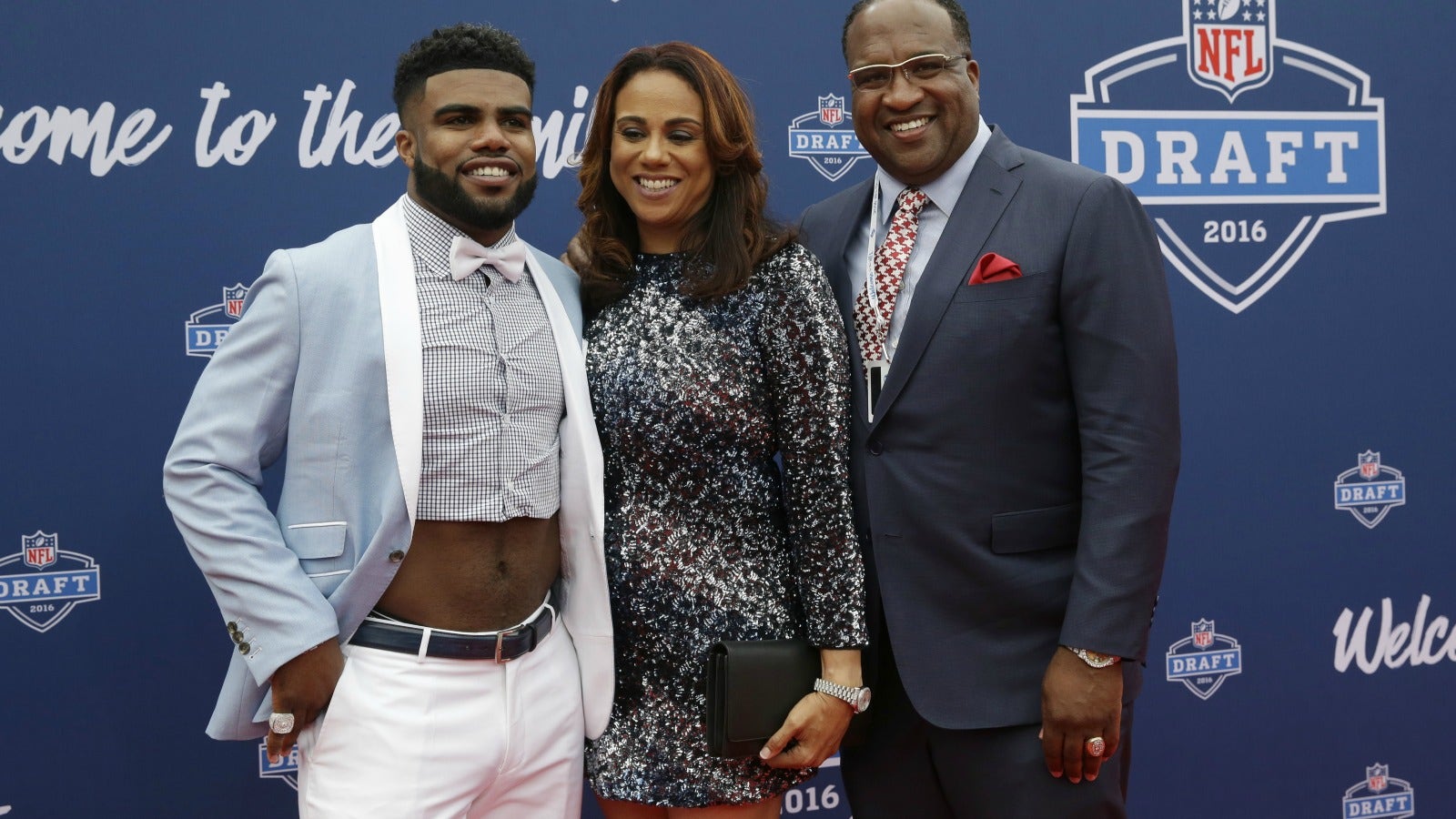 Former Ole Miss offensive tackle Laremy Tunsil went with a more understated look with his gold, Mortal Kombat spike pit slippers.
Laremy Tunsil…WHAT ARE THOSE? pic.twitter.com/UeqBb3L4yx

— SportsCenter (@SportsCenter) April 28, 2016
This led to a spikey shoe-off against Florida State's Jalen Ramsey, whose draft day footwear are also capable of murder.
.@jalenramsey brought his shoe game to the show #NFLDraft2016 pic.twitter.com/jNYf8vuZmX

— Jim Wyatt (@jwyattsports) April 28, 2016
And then we were gifted with the chessboard jacket, courtesy Clemson defensive end Kevin Dodd.
Green room.

Best of luck @kdodd98 #ElementFamily pic.twitter.com/zwQIbTpwpl

— Element Sports Group (@element_sports) April 28, 2016
This is once-Alabama defensive tackle A'Shawn Robinson. He is wearing a red jacket. He is 21-years-old. Allegedly.
I'm sorry, you just can't convince me that A'Shawn Robinson is only 21 years old. pic.twitter.com/DyFKwdJ8Hg

— Eric Seger (@EricSeger33) April 28, 2016
Ole Miss' wide receiver Laquon Treadwell: killing it in the kimono jacket. Your grandmother's wallpaper could never.
.@OleMissFB receiver @SuccessfulQuon having a big time on red carpet#NFLDraft2016 pic.twitter.com/2PpBP82r1X

— Jim Wyatt (@jwyattsports) April 28, 2016
Darron Lee: possibly colorblind, definitely not getting out of this draft without visible stains.
Fresh and clean… #DraftDay #GoBucks pic.twitter.com/FZc0jy5i0W

— Annie Apple (@SurvivinAmerica) April 28, 2016
I will pay in raw gold bullion for Robert Nkemdiche's black creped lapel jacket. It is spectacular.
.@TheLegendMerlin with his parents on red carpet #NFLDraft2016 @OleMissFB pic.twitter.com/uueFQcNq2b

— Jim Wyatt (@jwyattsports) April 28, 2016
Some overarching themes from these outfits:
Dan is on Twitter. He's all-in on weaponized footwear.