The 2016 Cleveland Browns never stood a chance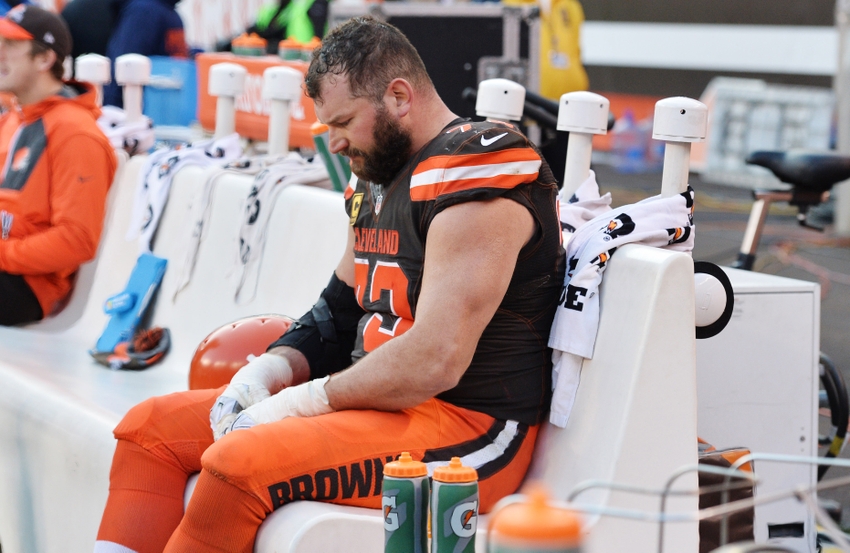 The Cleveland Browns are a team that fights hard, but the team was set up to fail before the season even got underway.
The Cleveland Browns mercifully have a bye week this Sunday, giving fans a break from what has been a miserable season of football.
On the same weekend when the Ohio State Buckeyes pulled off one of the greatest wins in program history, the Browns fell to 0-12. There would be outrage if the Buckeyes lost 12 games in a five-year span, let alone a single season.
But double-digit losses are nothing new to Browns fans. In fact, even a 7-9 season would be considered an overwhelming success after the constant turnover in all areas of the organization.
The turnover continued last offseason, as fans were introduced to an entirely new front office regime, along with a new head coach. Nothing new for fans in Cleveland.
The new group even made it clear that the team was going to rebuild, but fans may not have understood the scope of the process. But to be fair, the new group may not have understood it either.
The plan from the beginning was to strip the team of all its talent and to start over. The only notable survivors of the roster demolition were Joe Haden and Joe Thomas. Every other notable name was let go in the name of saving money and starting over.
More from Dawg Pound Daily
This strategy may allow for some success when done to a baseball or basketball organization, but a football team stands no chance, making 0-12 an unsurprising mark.
The group in charge failed to realize that when talent is present on the team, a complete rebuild is not necessary. Especially on a football team, where taking away too much talent is simply dangerous, which has led to quarterbacks being injured seemingly every week.
Letting Alex Mack leave may make some sense, but Mitchell Schwartz surely could have been retained. Then there are others like Tashaun Gipson, Taylor Gabriel and Donte Whitner, who surely could have been of some use for not too much cost. There needs to be a few veterans around to mentor such a young team.
The idea of a rebuild is sound on paper, but it does not look like the team has set much of a foundation in the first year. There are rookies like Carl Nassib, Corey Coleman, and Emmanuel Ogbah who seem like solid pieces for the future, but this may just be us noting the few positives among a sea of negatives. This is not to say that the rookies won't pan out, but it is too early to assume they will be key pieces in two or three years. Names like Jabaal Sheard and Phil Taylor speak to that mindset.
So while the talent was stripped away and 2016 has become one of the worst years in franchise history, the optimism heading into 2017 is bleak. A win or two in the final four games can help the team have something to rally around heading into the offseason, but the 0-12 start has taken its toll on fans.
We want to believe things will turn around, but we have been told the same lies since 1999. The only hope now is that Sashi Brown knows what he is doing, and it is only fair to let things play out to see if his plan works. If it doesn't, well, we may be having this 0-12 discussion once again very soon.
This article originally appeared on