The 12 days of Christmas: Philadelphia Eagles style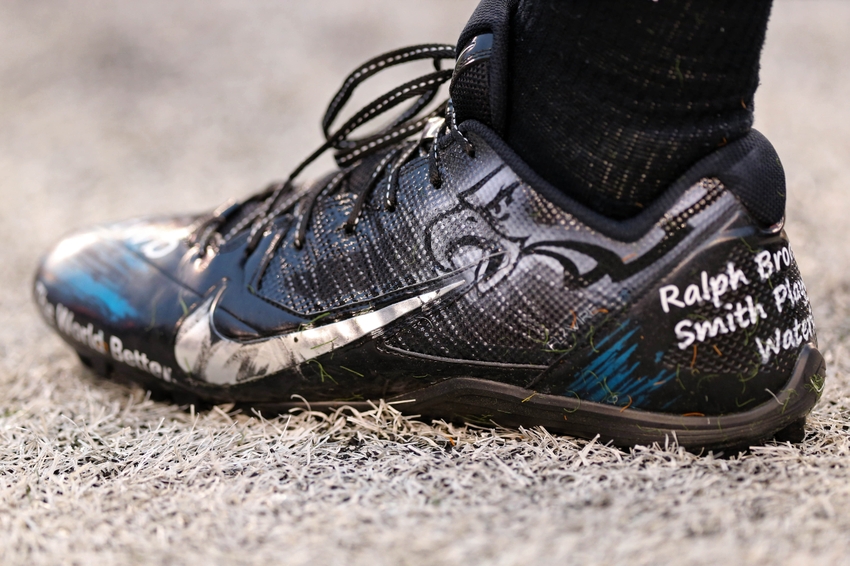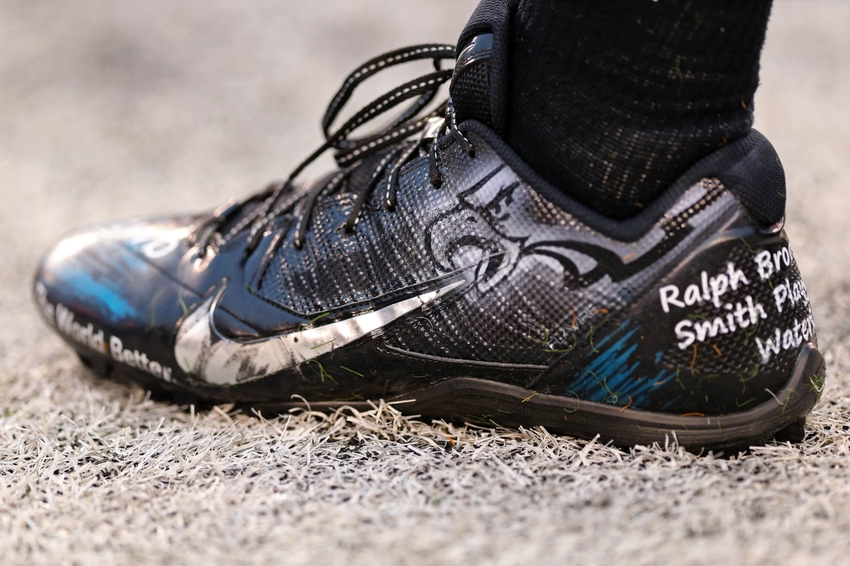 Well, it's holiday season, and the Philadelphia Eagles have done all that they can to wreck your holiday cheer. It's okay. We feel it too. Still, there's much to be thankful for. Unfortunately, the joy we all had at season's start has been replaced by bad play calling, a three-game losing streak and self-destruction. We all love football, but the holidays are a time to remind us that there are more important things in life.
Wait a minute. Who are we kidding? It's football season. For the love of our favorite sport and our favorite teams we'll take days off, call in sick or trade days off with one of our colleagues. As shopping lists are prepared and we recover from another "Black Friday", our thoughts have shifted from tangible gifts for ones that all Eagles fans can benefit from. We present our version of an old holiday classic, "The 12 Days of Christmas". Names have been changed in some instances to protect people who are innocent and people who are guilty.
There's nothing left to be said. Let's begin.
12 Months, No Stress
At this point, winning serves no purpose, but there's no way in the world that you're going to get a locker room full of alpha males to pack it in. Believe it or not, the Eagles are still two games out of the final playoff spot in the NFC, but let's be honest. This season is over. There was a window open just last week for this team, and it's closed. It's bolted shut. There's no way it can be opened again. If this team made the playoffs, they wouldn't go anywhere. That's the part that hurts the most. Some fans have even called for the firing of head coach Doug Pederson after eleven months or so.
Maybe that's a little too much, but the final four games of the season will show us a lot about Pederson and company. It's okay to lose sometimes, but you have to lose a certain way. This team has had no fight for two weeks, and that's unacceptable. For the remainder of the season, we want to see some effort. Then, we want a successful off-season, and we want a good draft class.
That will dull the pain a little.
11 Men on Offense:
This team hasn't been at full strength on offense since midway through the first quarter of the first game of the season. True, that's no excuse. Every NFL team has issues, but, in fairness, the Eagles have really had issues. Tight end Zach Ertz had a displaced rib. There have been injuries to everybody from wide receiver Jordan Matthews to running back Ryan Mathews. Now, Darren Sproles can't seem to get healthy. We're not even going to bring up the suspension of right tackle Lane Johnson.
With all of that being said, the Eagles have had a favorable enough schedule and enough guys on the field to garner favorable results. Those results just haven't come. Quarterback Carson Wentz can't take unnecessary chances, but who can blame him when your receivers can't catch? We need full effort from all eleven men on offense all of the time.
It wouldn't hurt if Coach Pederson let offensive coordinator Frank Reich take over the play-calling duties either. The offensive coordinator doesn't seem to be coordinating anything. What could it hurt? With good ol' Dougie calling the plays, not much has happened.
10 More Running Plays (per game):
By now, you've heard this 100 times, but Wentz threw the ball 60 times against the Cincinnati Bengals. That can't happen. The Eagles are already predictable enough without becoming one dimensional. Quarterbacks don't throw the ball 60 times. Even if you've got Tom Brady you don't throw the ball 60 times.
Let's be honest, as the season has gone on, Wentz has regressed. Some call it "the rookie wall". Not only did Wentz hit said wall. He hit the wall at 75 miles per hour, and he didn't have his seatbelt on. The ball is starting to sail again. We're talking about issues with mechanics. He's still smiling, but you can tell there's some damage to his confidence.
There's an old saying that goes the best friend of a quarterback is a good running game. It helps the play-action game. It helps the screen game, and it prevents the opposing defensive line from just peeling their ears back and teeing off on the quarterback. Pederson says every week he's sticking with the run. Then he abandons it.
Pederson has to be patient and stick with the running game to help his franchise quarterback out.
9 Guys Like Fletcher:
The Eagles, against a Bengals offensive line that has let their quarterback Andy Dalton down so many times, couldn't get Dalton to the ground once. With Eagles defensive tackle Fletcher Cox making so much money that his great grandchildren aren't going to have to work, much of the blame has been placed on his shoulders. Then there have been a couple of personal foul penalties by the big guy that have kept drives going, and that didn't help matters much. The questions are starting to surface about whether or not the Eagles made a mistake in giving him so much money.
Nothing could be further from the truth. Cox is one of the guys that have to be on this team. This team's entire defense will fall apart if he isn't there. The Eagles know that, and the other teams know that. For that reason, everybody employs the same gameplan. Most teams playing the Eagles have decided they won't let Cox beat them. They'll double team him or whatever it takes. For that reason, other guys have to step up, and that's been the issue.
Cox isn't the problem. If the Eagles had nine more guys like Cox, no one would move the ball ever.
8 Draft picks:
The Eagles have a long history of screwing up one of the most sure-fire ways to build a winning team. Theirs is a history of bad draft picks, questionable draft-day decisions and a revolving door of young talent. Some of those guys we can't remember, but recently we have seen signs and some better decision making. Now, the Eagles appear to be building the right way. They'll need to nail the draft when April rolls around.
One good thing about this season is the fact that many young guys who will be asked to fill in at key positions have seen a ton of playing time. It hasn't resulted in on-field success, but who can argue that the success has been invaluable. They're now ahead of the learning curve when compared to some of their fellow rookies. The Eagles have always been good at stockpiling picks. They'll need about eight this year, and then they'll need to add quality guys with those picks.
Time will tell if it works out that way.
7 Free Agents:
The other way to get better quickly is by adding veteran guys that can help your team immediately. The Eagles were never able to master this under former head coach Chip Kelly. Darren Sproles and safety Malcolm Jenkins are probably the exception, but for the most part, Kelly screwed it up time and time again. We watched guys we needed leave, and they were replaced by guys who didn't contribute.
Yes, you want guys who are homegrown, but as they develop, it's cool to have some veteran leadership infused. Everything can't be fixed by adding a ton of free agents, and we've seen this team destroyed by that as well. Remember the "dream team" debacle? Maybe we're being greedy, but we're putting about seven guys on the wish list. They don't have to be big names, but they just need to be hungry for success and winning.
Regardless of who they pick up, they can't fail with personnel decisions. This team needs so many things right now that it's almost depressing.
6 Skill Players:
Think about a few things for a second. The Eagles first-round pick of a year ago, wide receiver Nelson Agholor, is approaching "bust" status. Dorial Green-Beckham wasn't on the team at the start of training camp, signed a one-year deal and won't be on the team next year (if this team is smart). The Eagles are now relying on Bryce Treggs and Paul Turner, two guys once believed to be unworthy of being on the active roster.
Both Treggs and Turner have earned their shot. Josh Huff, who we debated about possibly being one of the guys the Eagles needed to step up, is gone, and the team's leading receiver, Jordan Matthews is probably better suited to be a second option or play in the slot. Tight end Brent Celek has served the team well over his career but is getting old. Sproles signed an extension at the beginning of the season, but the way things are going, he'll be overworked and may be run into the ground before that contract runs out. This team may need an overhaul at the skill positions.
Keep in mind the team's leading rusher is an injury prone ball carrier who fumbles too much.
Get the picture?
5 impressive linemen:
We glossed over the suspension of Lane Johnson by stating we'd let him off of the hook. on second thought, that actually does need to be discussed. Losing their starting right tackle helped change everything for this team. When on the field, Johnson is one of the best in the business, but he has to be on the field. Since his departure, the line has been shifted more times than we care to remember. It's a good thing offensive linemen aren't selected individually in fantasy football.
In Johnson's absence, rookie Halapoulivaati Vaitai stepped in and got worked by the Washington Redskins. While "Big V" has improved, the team has had to rotate guards over to the tackle positions, cover for an oft-injured Jason Peters and make  serious adjustments weekly. That's just the offensive line.
On defense, we know we have two of the best at the defensive tackle position, but the Eagles will have to fork over some cash to keep Bennie Logan in the fold for 2017. If they can't, he'll need to be replaced quickly because we've already seen what this team looks like without him. Outside of Brandon Graham, they don't have a very good option at defensive end. Fellow defensive end Vinny Curry has been a disappointment.
4 Full Quarters:
We've seen this team get off to slow starts. At times, we've watched them overcome adversity. Ertz's first catch of the season was an acrobatic beauty. There was a deep ball from Wentz to Agholor, as the second-year wide receiver beat one of the best cornerbacks in the game, that was an absolute beauty. Then, we saw them get out to big leads that they couldn't hold. They've even come from behind and taken leads in the fourth quarter. Unfortunately in one of those games, they fumbled the ball away as they were trying to milk the clock and secure victory.
The point is even though we've seen this team struggle, we've seen positive signs and have seen what this team could be if things click. Now, if they could just extrapolate all of these positive signs over the course of an entire game, they might actually have something. Mistakes have come too often and at the wrong times. Something's got to give. They only have four more chances to end things on a positive note.
3 Tight Ends:
This next question will make some of you angry. What if Zach Ertz isn't what we say he is? He can rack up catches and yards. His raw skill is undeniable, and he has the physical gifts to be just as good as Rob Gronkowski is for the New England Patriots. Unfortunately, he's inconsistent and doesn't get Gronkowski's level of results. Sure, he explodes against the New York Giants at the end of the 2015 season in a game that was truly meaningless. Where are these types of performances in big games? Why doesn't he dominate the other teams in the red zone consistently, and why didn't he throw a block on Vontaze Burfict to protect his quarterback?
There might not be an Eagles fan alive who doesn't like Trey Burton or Brent Celek. Burton may need more opportunities. As we've mentioned, Celek may be nearing the end of a career where he's done everything that the Eagles have asked him to. It may be time to find a legitimate replacement.
If the Eagles are to evolve into this tough team that they'd like to be, they're going to need their tight ends to step up and be one of the focal points of the offense.
2 Starting Corners:
We were all afraid of what may happen with this team at the cornerback position and for good reason. It felt like there were 90 of them on the roster as the team went through training camp. Leodis McKelvin was signed in the offseason primarily due to his relationship with the team's new defensive coordinator, Jim Schwartz. They picked up Jalen Mills in the later rounds of the draft when so many thought he had the potential to be a second rounder. Once Nolan Carroll showed some signs against the Pittsburgh Steelers in a preseason game, it seemed he would rise to the top of the depth chart. There was still some fear, but we felt a little better.
Then the games started to count. Mills has been asked to do more than a rookie probably ought to be asked to do and has struggled. The other guys who wear the title of NFL cornerback on this team haven't been much better, They get beat deep at least three or four times a game. They seem confused, and opposing receivers are more and more open by the week.
This has to get better as 2016 closes and must be fixed for good in the off-season.
A Carson In A Pear Tree:
Is it us or did Wentz kind of throw his head coach under the bus recently by sort stating he can only do so much? He has a point. If you throw the ball 60 times, they're going to be some bad ones in there. Wentz came into the 2016 season with flair. It seemed there was a new trophy being presented to him weekly at the beginning of the season. He was throwing touchdowns. He wasn't throwing interceptions, and everything was hunky dory.
To say things turned would be an understatement. He's absolutely hit that "rookie wall" we mentioned, but know one thing for sure. The Eagles made the right decision with the second pick in the draft. We argued over Wentz, Los Angles Rams quarterback Jared Goff and even Denver Broncos quarterback Paxton Lynch. Wentz will be good for a while, but now the Eagles need offensive and defensive linemen, running backs, tight ends, wide receivers, cornerbacks, speed rushers, and maybe a few linebackers. Other than that, everything's fine.
Merry Christmas Eagles fans and may the holidays greet you with cheer.
Fin.
More from Inside the Iggles
This article originally appeared on