Thanksgiving Awards: NFL's best and worst on Turkey Day
Worst job of acting interested in the game: Aaron Rodgers, Green Bay Packers. Sure, the Packers' starting quarterback was sidelined for this game, and yes, his team did get blown out 40-10 in Detroit. But still … can't you at least fake being attentive?
Best Trojan on Trojan crime: Clay Matthews, Green Bay Packers on Reggie Bush, Detroit Lions. Both players starred on Pete Carroll's legendary USC teams of the mid-2000s, but it seems Matthews got the better of this battle. The linebacker ripped the ball away from Bush in the early going of Thursday's contest.
Best job pulling off a dumb move: Tramon Williams, Green Bay Packers. There's being flagged for a personal foul, and then there's this. Pssst, Tramon! You can't shove a referee.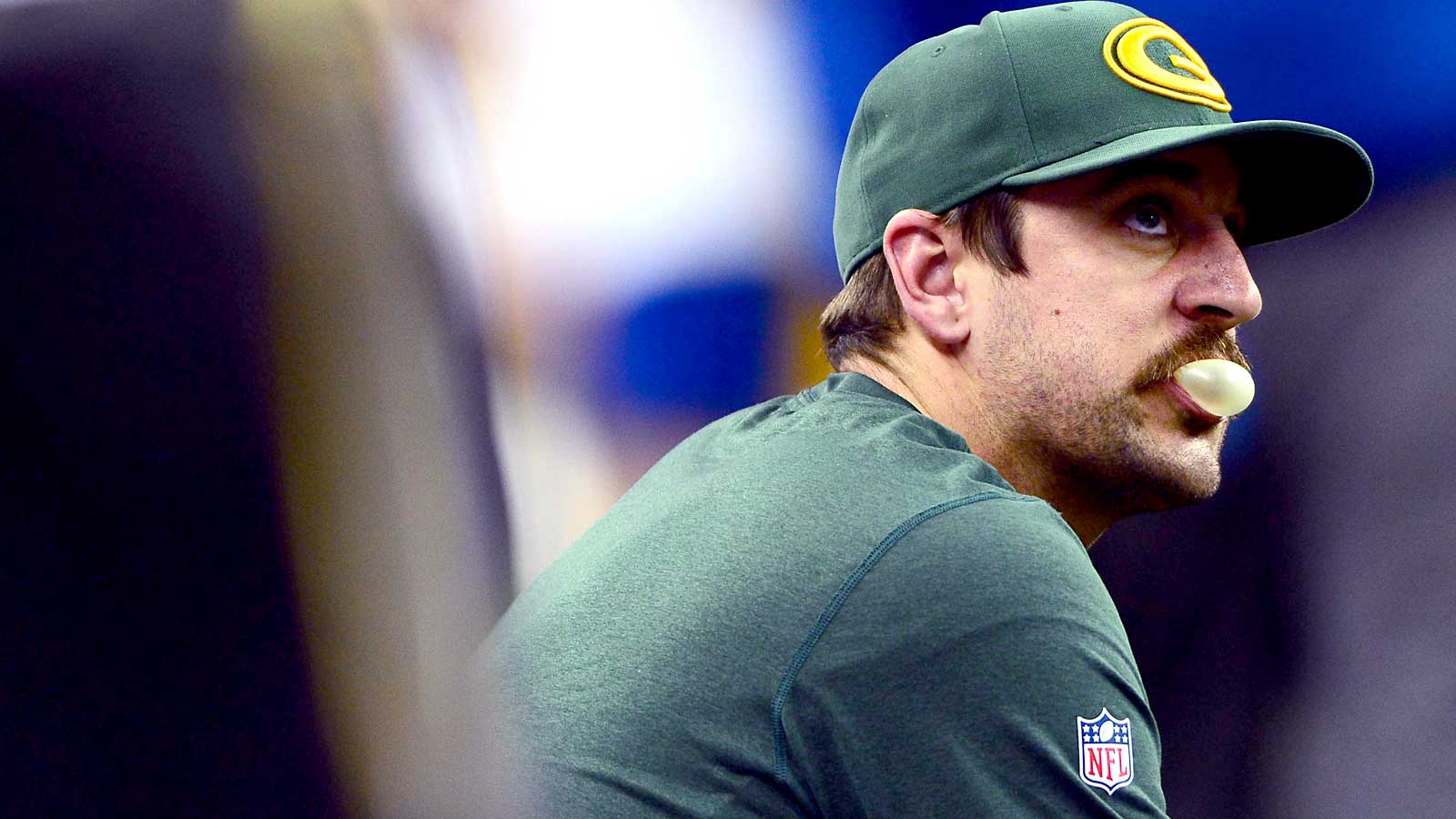 Best job of bowling over a cameraman: Rashad Jennings, Oakland Raiders. Check out this video and try to imagine being on the receiving end of this smackdown.
Best job of being a blue guy standing behind a turkey: This clown outside the Raiders-Cowboys game. There's really not much more to add to this.
Best tweet that describes what happened in Detroit: Alex Marvez, FOXSports.com. Pretty much sums up the game right here.
Worst job of spitting: Josh Sitton, Green Bay Packers. Not only did the Packers' offensive lineman start a controversy when he blasted the Lions for being "dirty," he proved that he can't seem to get out of the way of his own beard: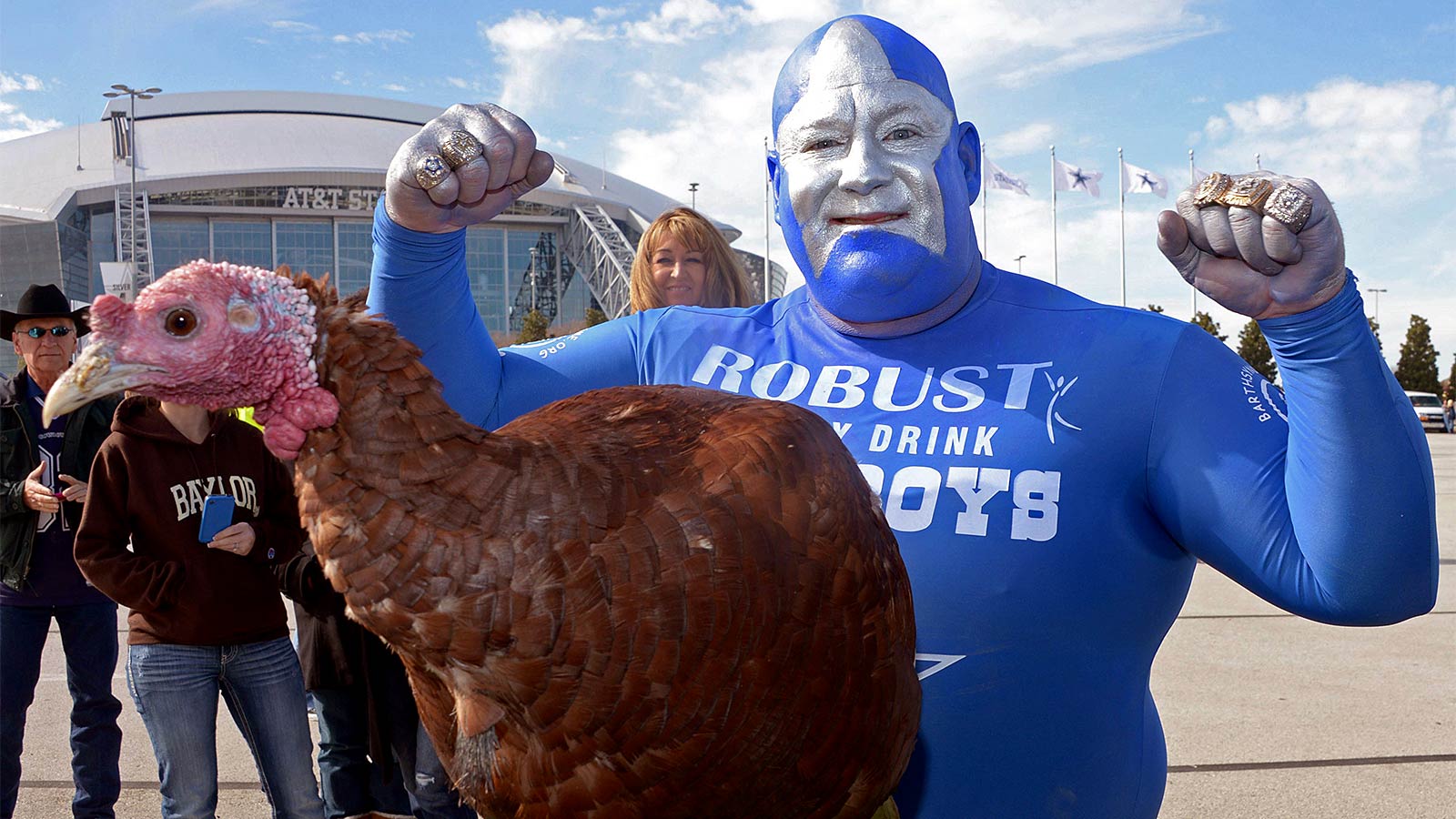 Gross, by the way, it seems Sitton has a lot of experience spitting:
— Alex Marvez (@alexmarvez) November 28, 2013
Best job of pointing during a halftime show: Selena Gomez. The pop singer and actress thrilled the fans at AT&T Stadium. It seems her choreography was spot on in this split second.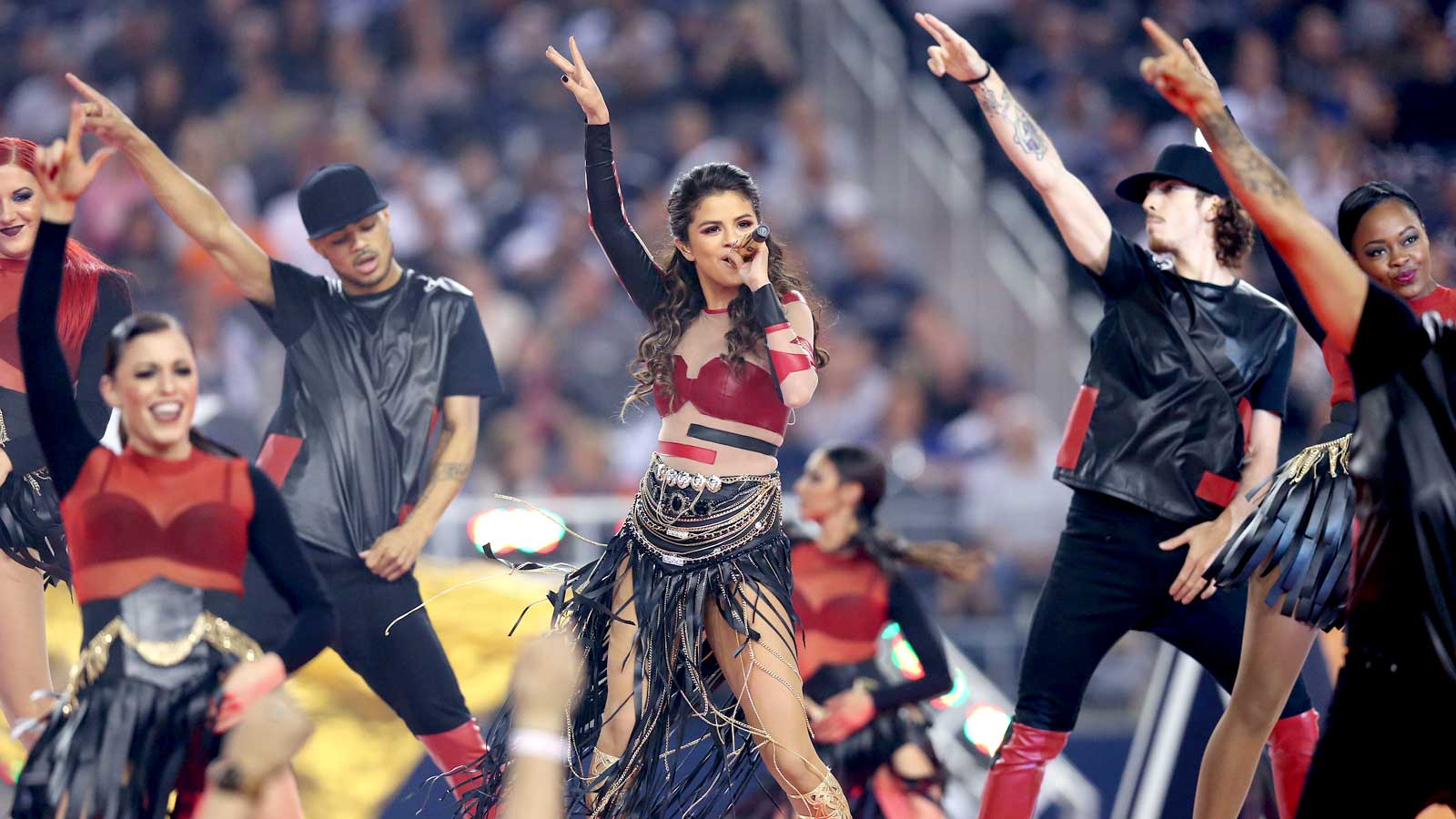 Best tweet that describes what really happened during Selena Gomez's halftime show: Eddie Royal, San Diego Chargers. Listen, I'm not making any accusations. Thankfully, Royal took care of that for me.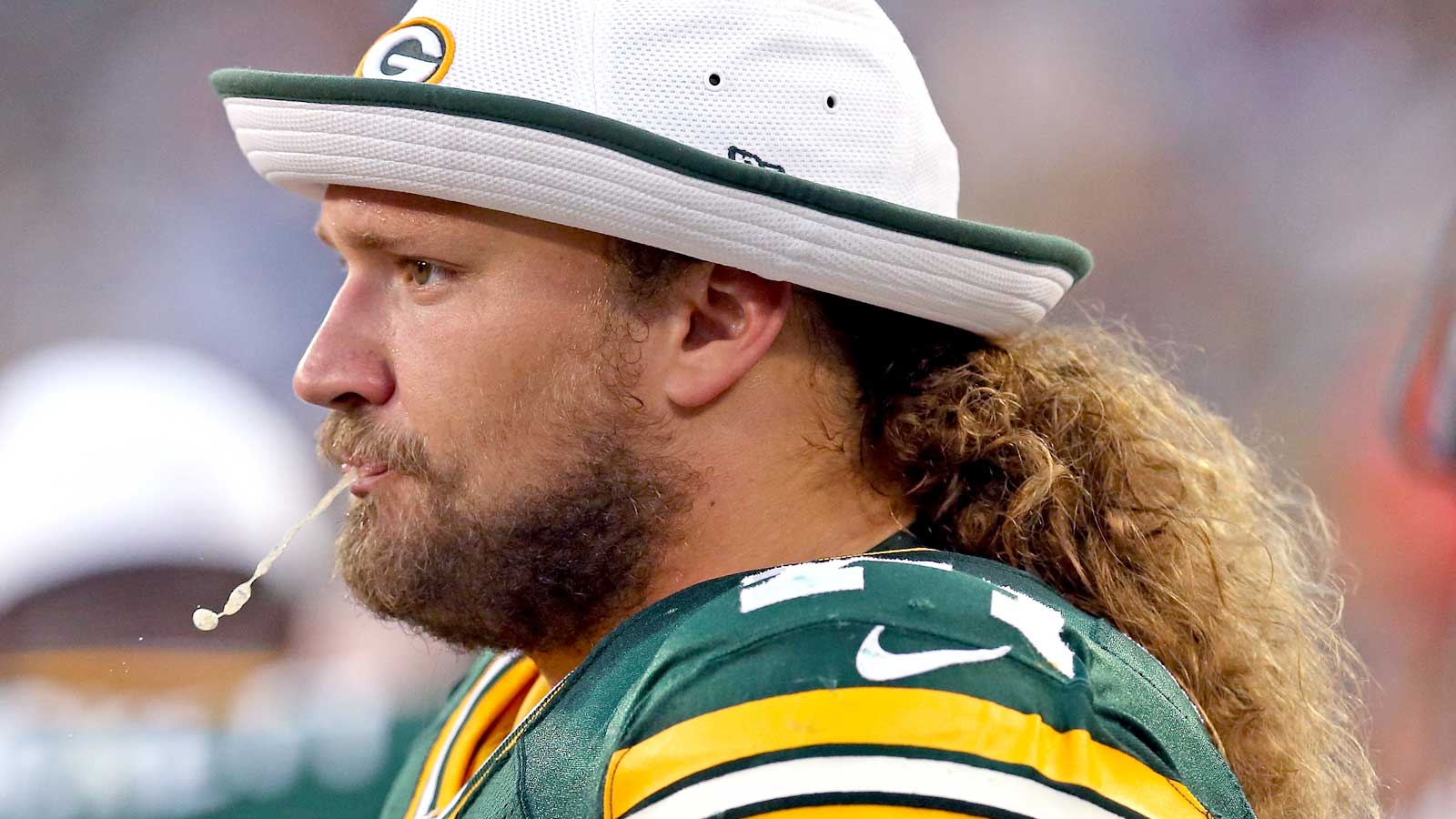 She not even tryna hide that she lip synching

— Eddie Royal (@EddieRoyalWR) November 28, 2013
Best criticism of Selena Gomez's halftime show: Andy Nesbitt, FOXSports.com. You probably haven't seen Andy dance. It's not a pretty sight.
Selena Gomez looked as comfortable dancing as I look when I'm dancing.

— andy nesbitt (@anezbitt) November 28, 2013
Best play on an underthrown pass: Brandon Carr, Dallas Cowboys. It wasn't the best idea for Raiders QB Matt McGloin to throw this pass when the defensive back (Carr) is much taller than the wide receiver (Jacoby Ford). Carr made him pay and took away what would have been a game-tying touchdown.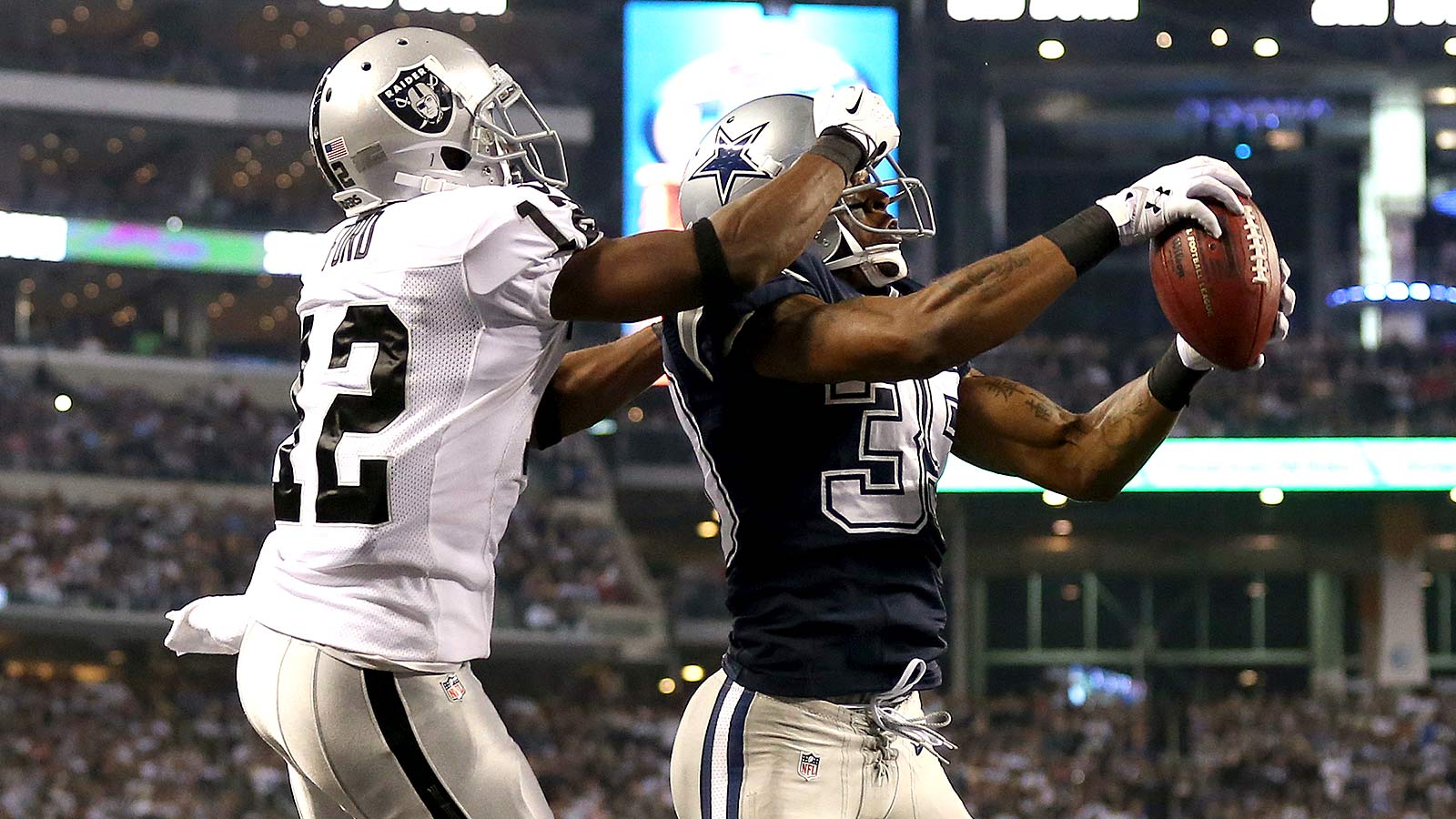 Worst job of pass-blocking: Doug Free, Dallas Cowboys. Watch the big man get absolutely blown up on this play. That's some serious air right there.
Absolutely the best bowl cut in the history of everything: Mark Davis, Oakland Raiders. The team owner's hairdo is absolutely epic. I don't think anyone could come close to it. He even has Jerry Jones amazed.