Texans Superstar J.J. Watt Possibly Done for the Season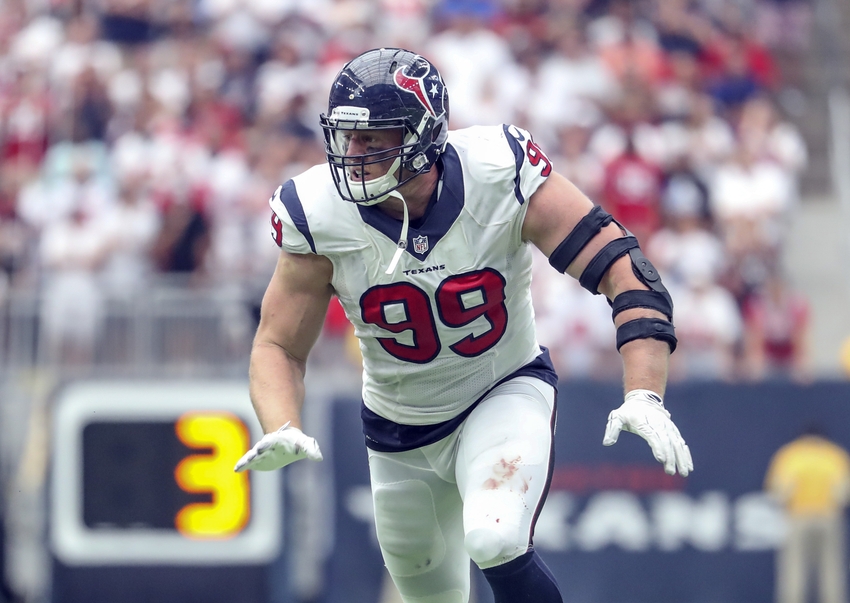 Defending Defensive Player of the Year Award winner J.J. Watt could possibly be done for the season
Houston Texans defensive end J.J. Watt reportedly re-injured his back this week heading into the Texans game against the Tennessee Titans.
NFL Network insider Ian Rapoport says sources close to the situation believe Watt could possibly be out for the season.
Sources: #Texans star DL JJ Watt has re-injured his back and is expected to be out for an extended period of time. Could be the season.

— Ian Rapoport (@RapSheet) September 28, 2016
#Texans are trying to learn more about JJ Watt's back, which likely was injured vs. the #Patriots. Massive blow to their defense either way.

— Ian Rapoport (@RapSheet) September 28, 2016
Watt was listed as limited on the Texans injury report once practice resumed following a loss to the New England Patriots.
The three-time Defensive Player of the Year winner underwent sports hernia and back surgery over the offseason, and missed most of the preseason.
He was able to start week one, which head coach Bill O'Brien was unsure about throughout the preseason.
Former Cincinnati Bengals lineman Devon Still is next up on the depth chart for the Texans, but they will most likely look into the free agent market and scour practice squads.
Rookies Ufomba Kamalu and Eric Lee are the only defensive ends listed on the Texans depth chart.
Through the first three games of the 2016 season J.J. Watt recorded 1.5 sacks and a forced fumble.
This article originally appeared on