Texans rookie Kevin Johnson looking forward to camp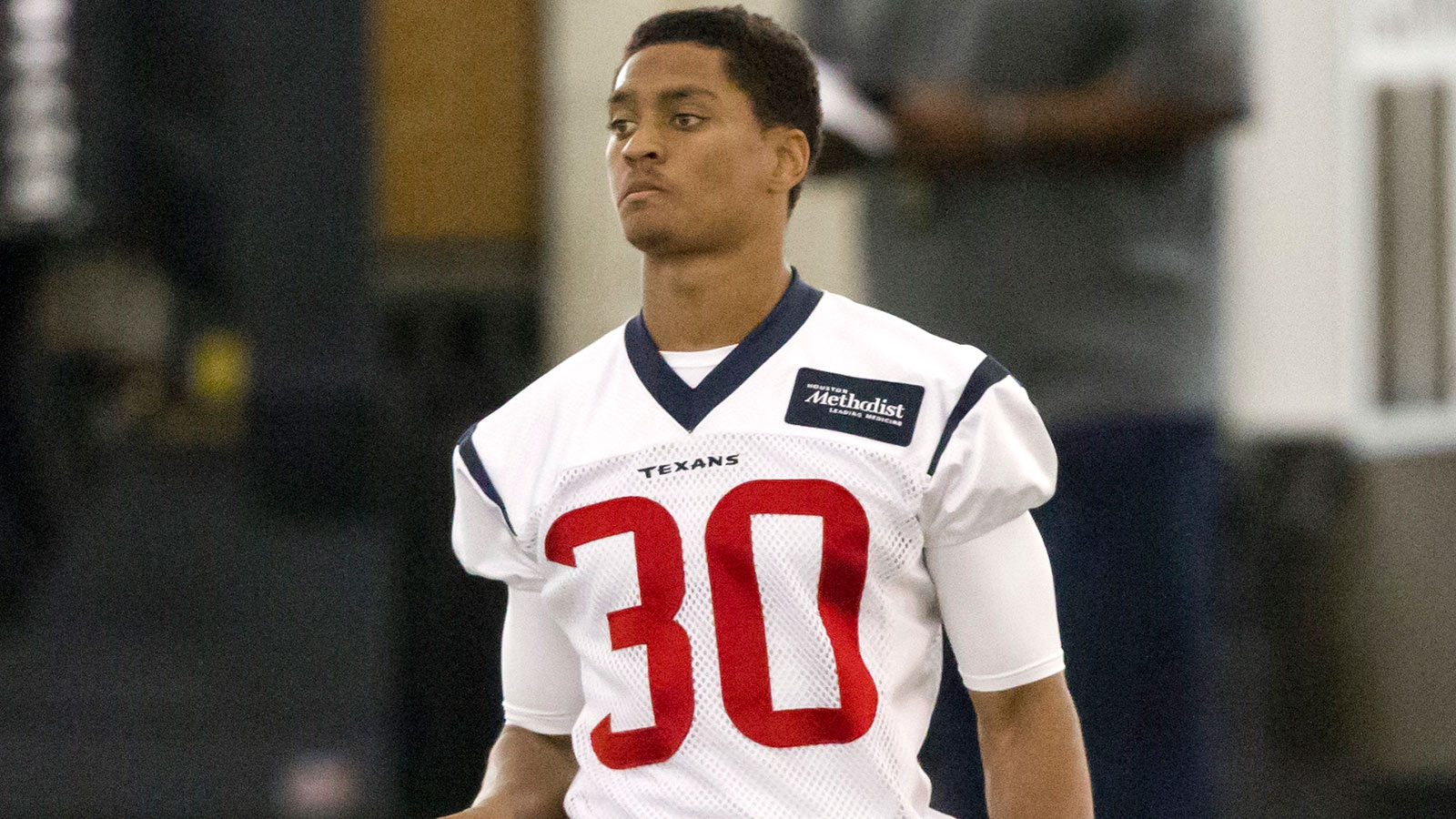 Houston Texans first-round pick Kevin Johnson is getting ready for his first NFL training camp with an eye towards making an impact early.
"I can't wait for training camp. I'm very excited about everything," Johnson said, via the Baltimore Sun. "Everything is going well so far during the practices we've had. I'm learning a lot and picking things up fast. I just want to contribute as much as I can and play as much as possible my first season."
The cornerback out of Wake Forest, who was taken with the No. 16 overall pick in April's draft, signed a four-year, $10.049 million contract and enters camp with the opportunity to learn behind two proven veterans in starters Kareem Jackson and Johnathan Joseph.
"That's a great thing to be able to learn from those guys," Johnson said. "They're great guys, and I'm picking up a lot of knowledge talking to them. It's a great situation for me to be in to have them there to ask questions about everything. I'm picking things up fast and I'm having a lot of fun."
The six-foot, 188-pound Johnson had 190 tackles and seven interceptions during his four-year career with the Demon Deacons. He's looking to continue that success in his first season in the NFL.
"I've come a long way and I've worked very hard to get to where I am," Johnson said. "I have that love for the game and that makes all the difference for me. I have personal goals for my rookie year, but I don't like to talk about them publicly. I just want to do as well as I can and do as much as I can this year."
(h/t Baltimore Sun)
Photo credit: Bob Levey/AP