Texans GM addresses D.J. Swearinger trade rumors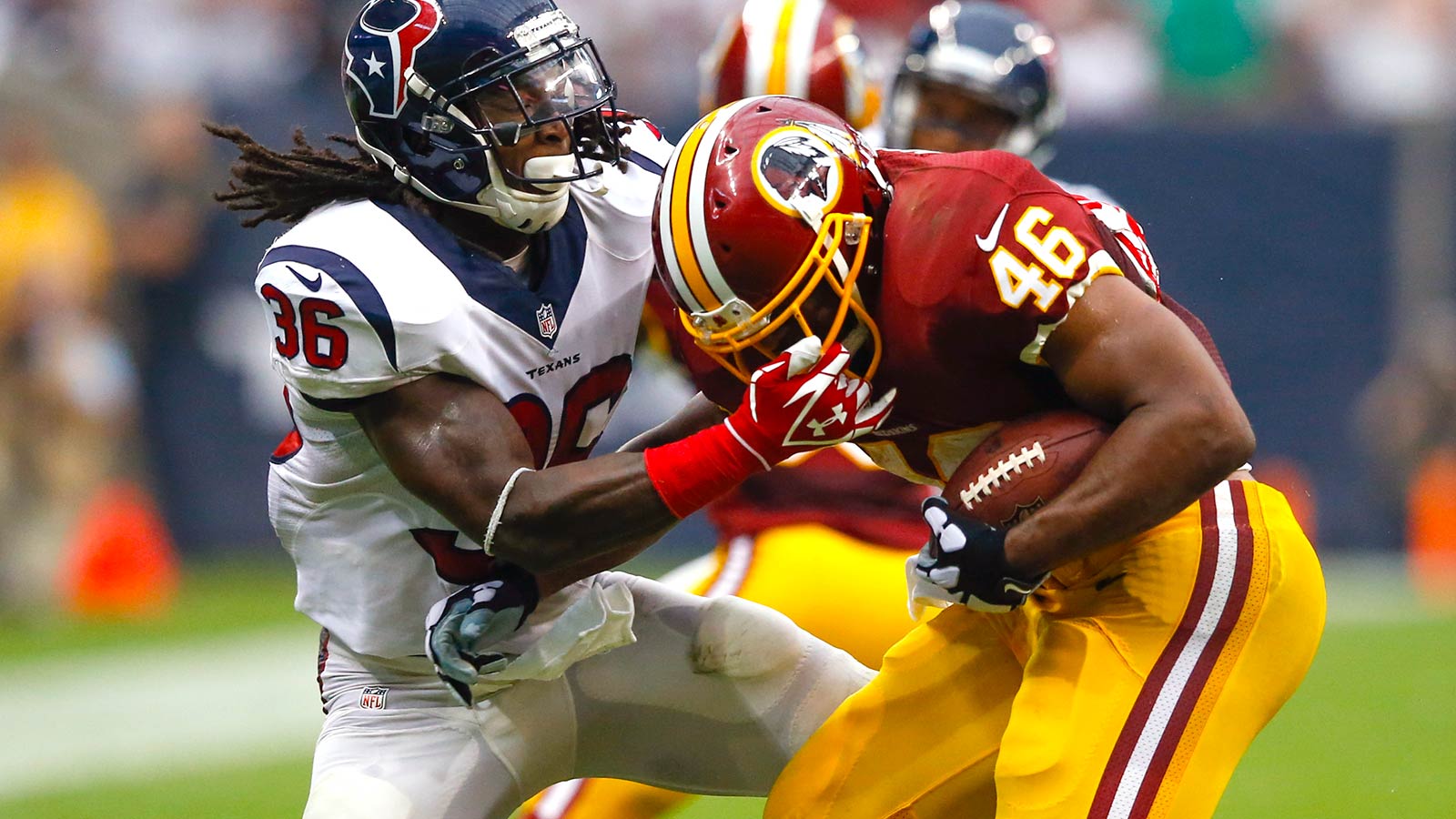 Houston Texans general manager Rick Smith took time out of his predraft press conference to address a report the team has placed safety D.J. Swearinger on the trading block.
NFL Network's Ian Rapoport reported Tuesday the Texans are attempting to deal Swearinger, a second-round pick in 2013.
"I understand there's a report out there. But here's the deal," Smith said, according to Brian T. Smith of the Houston Chronicle. "First of all, we make it a practice not to discuss negotiations publicly, whether that's with an agent or a player or with another team, with respect to trade opportunities. Those conversations are happening this time of year and there's a lot of information and misinformation out there."
The 23-year-old Swearinger has started 22 of 32 games at safety for the Texans since entering the NFL. He made 73 tackles with two interceptions and three forced fumbles last season.
While Smith didn't necessarily deny the trade talks, he emphasized that Swearinger has value to the team and figures into their plans for 2015.
"What I will tell you about D.J. is he's a really good football player for us," Smith said. "He did a nice job last year in that role, in our third-down packages, and was really productive for us. We expect that he will do that again. I think that D.J.'s abilities are even such that he can play even more in the back end on some of the first- and second-down stuff. He really found himself a niche last year in some of our sub packages."
(h/t Houston Chronicle)
Photo credit: Kevin Jairaj/USA Today Sports