Texans at Raiders: Preview, Predictions, and More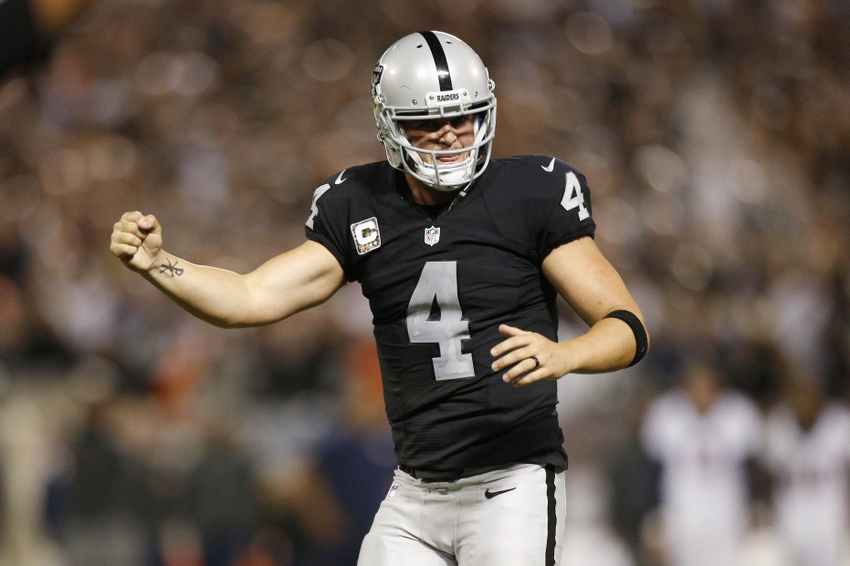 Houston Texans vs. Oakland Raiders
The AFC South leading Houston Texans look for their second-straight road win of the season as they travel to Mexico City to face the AFC West leading Oakland Raiders on Monday Night Football in NFL Week 11.
While it technically isn't a home game for Oakland, that shouldn't matter. They have been solid on the road and at home this season, so they can win anywhere. For Houston, their narrow road win last week was their first of the season.
Here are the keys to victory for each of these teams south of the border on Monday:
Houston Keys To Victory
Find Some Balance: Houston has been pitiful on offense this season. Their running game has been okay, but the passing game has been atrocious. To keep pace with the Raiders, they need to at least have the threat of doing both.
Create Some Turnovers: They beat the Jacksonville Jaguars on the road by three points last week. That win may not have come without cornerback Kareem Jackson scoring on a pick-six. The defense needs to have that same kind of fortune against Oakland.
Convert Third Downs: Houston is middle of that pack in terms of completing third downs at just under 40 percent. They're better at it than Oakland is on the season, but they don't have the firepower to make up for lost drives that the Raiders do. Houston has to keep their offense on the field and extend drives.
Oakland Keys To Victory
Get Off the Field on Defense: Just like Houston needs to stay on the field, Oakland needs to get off it. They have the advantage on offense, which means they need to get that unit on the field as much as possible
Protect the Ball: If Oakland wants to get to 8-2, they need to make sure not to give up any free points. The Texans defense isn't as nasty with defensive end J.J. Watt on IR, but they still can turn games around with this group. Don't give them any momentum.
Avoid Penalties: The Raiders get called for an unreal amount of penalties every week. They can't do that in Aztec Stadium on Monday Night. The Texans aren't a great team, but they will take advantage if Oakland keeps giving them free yards.
Odds
Point Spread: Oakland -6
Moneyline: Oakland-260, Houston +220
Over/Under: 46
Prediction
Record-wise these teams are close with six wins for Houston and seven for the Raiders. Yet the eyeball test tells a different story. The Texans haven't looked like a good team for most of the season and they're winning by the skin of their teeth when they do win. When they lose, it gets incredibly ugly. Oakland is the better team and this will probably resemble the ugly Texans road losses more so than the ugly Texans road win last week.
Pick: Houston Texans: 16, Oakland Raiders: 32
This article originally appeared on