Texans at Patriots: Miracle at Foxborough?
The New England Patriots are revving up for a seventh Super Bowl appearance in the Bill Belichick era. The Houston Texans aim for a massive upset.
Nobody believes in the Texans. They are 9-7, barely winning the NFL's worst division. Houston has never won a road playoff game in franchise history, and this current team is without a single important player who has seen a postseason win other than Saturday's 27-14 victory over the Oakland Raiders.
In related news, Connor Cook isn't Tom Brady.
Houston is ranging from a 15 to 16-point underdog, one of the largest spreads since the 1970 AFL-NFL merger. It's not unwarranted. The Texans lost 27-0 to the Patriots back in Week 3, when J.J. Watt was on the field and Brady was not. In fact, it was third-string quarterback Jacoby Brissett who won his first NFL start, as New England rolled to victory.
The Texans are seen as a mere formality in this game. Anybody stating otherwise is either a homer or looking for a jolt in the ratings. Houston is wildly outmatched against the best team football has since the 1980s San Francisco 49ers, and perhaps even further back than that. New England is a juggernaut that rarely loses and is almost never upset by such an inferior team.
All of that makes this game oddly intriguing. Can Houston become the next member of a club populated by the 1996 Jaguars and 1987 Vikings? Or, do the Patriots crush the Texans as so many expect in their next step toward Super Bowl LI?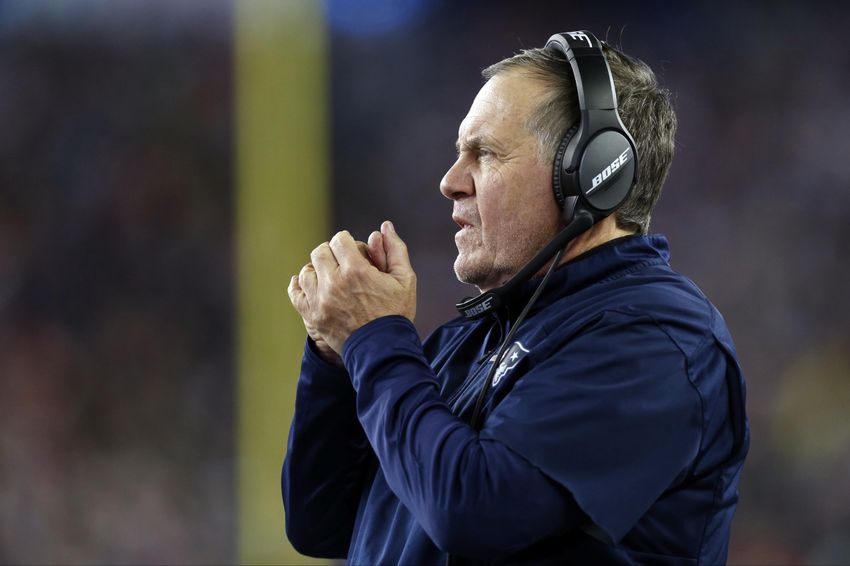 Houston supporters will point to a few statistics in an effort to validate this as a legitimate contest. The Texans have the top-ranked defense, a unit that includes Pro Bowl-level talents in Jadeveon Clowney, Whitney Mercilus and A.J. Bouye. The coaching staff is also rife with talent, including defensive coordinator Romeo Crennel and linebackers coach Mike Vrabel.
The offense has been abysmal for long stretches, but it does feature a 1,000-yard back in Lamar Miller and a prolific receiver in DeAndre Hopkins. On his best day, Hopkins is unquestionably a top-five player at his position. Houston also has wins over Kansas City and Detroit, albeit with both games coming at NRG Stadium.
This is where reality ends for Houston rationalizations.
The Texans are double-digit underdogs because they have Brock Osweiler at the helm, a quarterback who threw 15 touchdowns against 16 interceptions this season. Houston has struggled to generate any offense, ranking 29th only ahead of the Browns, 49ers and Rams. If you combined the wins of those teams and doubled it, the Patriots still have more victories.
Furthermore, the Texans rank last in yards per attempt (5.9) and complete 59.5 percent of their throws, good for 25th in the NFL. Houston's special teams also belie issues. The Texans are 29th in kick return average (18.6 yards/return) and have allowed the most kick return yardage in the league.
All of this signs, in addition to New England's dominance, point to a blowout by halftime. The Patriots should get good field position and then turn Brady loose with a cavalcade of weapons including Julian Edelman, LeGarrette Blount, Dion Lewis and Martellus Bennett. The Patriots defense, which ranks eighth in yards against and first in points allowed, is expected to claim down on the combination of Miller and Osweiler. This should be a rout.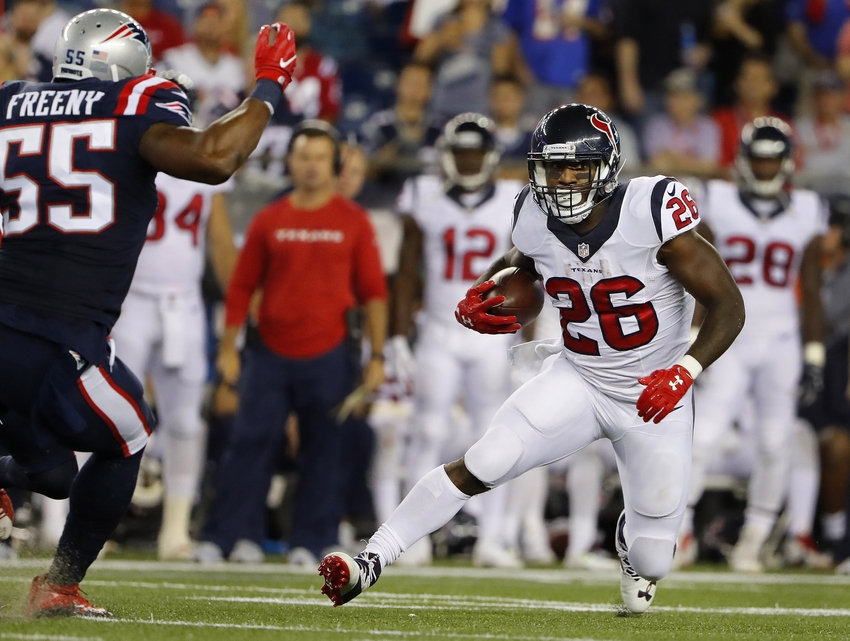 Should Houston win on Saturday night, it will be the greatest win in franchise history. The Texans, who have never been to the AFC Championship Game, have an opportunity to change the national perspective of them with 60 minutes nobody believes to be within them.
This is a rare game in the NFL playoffs. One team is overwhelmingly expected to win, both because it is great and the other is seen as unworthy of its current standing. Perhaps the expected result will come to pass. Brady will throw for four touchdowns and 400 yards, while Osweiler validates everything we already believe about him; he's a below-average quarterback with a bloated contract on a middling team.
Yet if Houston wins, this night turns into an instant classic. The Texans will suddenly become America's darling, with people realizing this is a team one win away from becoming the first to play in its home stadium during a Super Bowl. It will be 1996 all over again, when the two-touchdown underdog Jaguars stunned a country by beating John Elway and the Broncos at Mile High. It will be 1987, when Anthony Carter and Wade Wilson torched the 49ers at Candlestick, forcing Joe Montana to the bench.
Those snapshots don't come around often. Usually, the prevailing wisdom and predicted score come to fruition. On Saturday, we'll find out if the script gets flipped on its underdog ear.
This article originally appeared on