Texans at Jaguars: Preview, Predictions, and More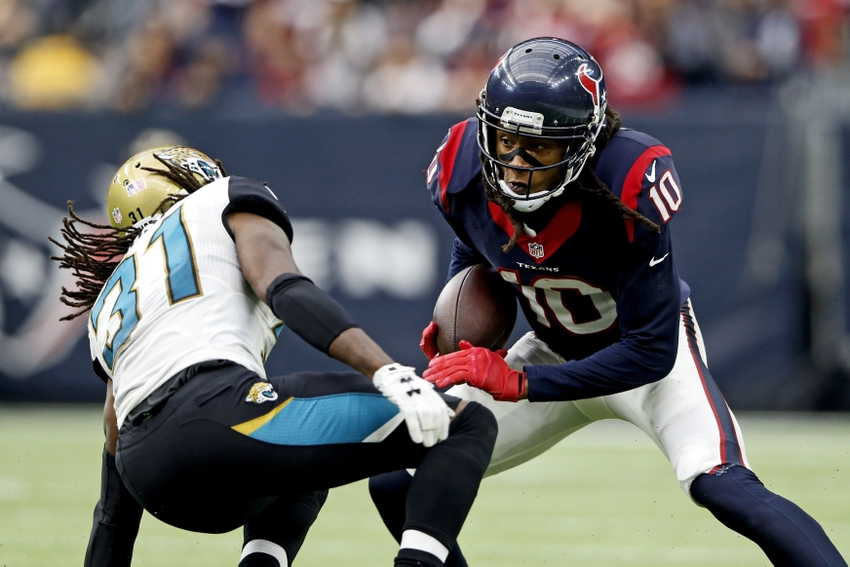 Houston Texans vs. Jacksonville Jaguars
The Houston Texans (5-3) are fresh off their bye week hoping that doesn't spell a let down. On the opposite sideline in Week 10, the Jacksonville Jaguars (2-6) are coming off yet another close loss as they recently were defeated 19-14 by the Kansas City Chiefs.
Both teams have had issues protecting the football, but most of that attention has fallen on the Texans. The reason for that is they spent $37 million guaranteed on quarterback Brock Osweiler, who has looked average at best so far. Still, Houston has found ways to win despite his knack for throwing picks.
Jacksonville on the other hand has not overcome mistakes so easily. Their quarterback, Blake Bortles, is often throwing it with reckless abandon thanks to the huge deficits the team finds themselves in.
Houston Keys To Victory
Protect the ball: Brock Osweiler simply has to throw to the right team. It sounds simple enough, but in eight games he has only gone once without an interception. In his one interception-free game, he still had a fumble he lost. Osweiler has to protect the football or it could continue to be a long season for the first-year starter.
Get Lamar Miller going: Houston looks a lot better when they're a balanced football team. Even in their primetime game against the Denver Broncos they were in it while they were running well. Getting the ground game going will do wonders.
Don't force the football: Osweiler's biggest issue outside of his turnovers has been his awful throws to receiver DeAndre Hopkins. It seems like he is trying so hard to get Hopkins going that he is forcing it regardless of coverage. These two need to get on the same page—it just needs to happen naturally.
Jacksonville Keys to Victory
Stay balanced: After firing their offensive coordinator, Jacksonville was a more balanced team against the Chiefs. That explains how a 2-6 club stayed in the game against a 6-2 team. They need to keep pounding the ball with running back Chris Ivory.
Protect the ball: Just like Houston, Jacksonville needs to keep from throwing into coverage. Bortles is often trying to cover ground quickly thanks to trailing so often. He too needs to let things come naturally.
Rattle Osweiler: Jacksonville needs to get after Osweiler. He simply struggles mightily when pressure is coming for him. The Jags need to get their young pass rushers going if they hope to win this game.
Odds
Point Spread: Houston +2.5
Moneyline: Houston +110, Jacksonville -130
Over/Under: 42
Prediction
The difference between the player talent really isn't that great, but Houston head coach Bill O'Brien is the far superior coach. He has owned Jacksonville coach Gus Bradley over the past couple of seasons and that trend should continue.
Pick: Houston Texans: 23, Jacksonville Jaguars: 13
This article originally appeared on