Texans at Broncos: Game preview, odds, prediction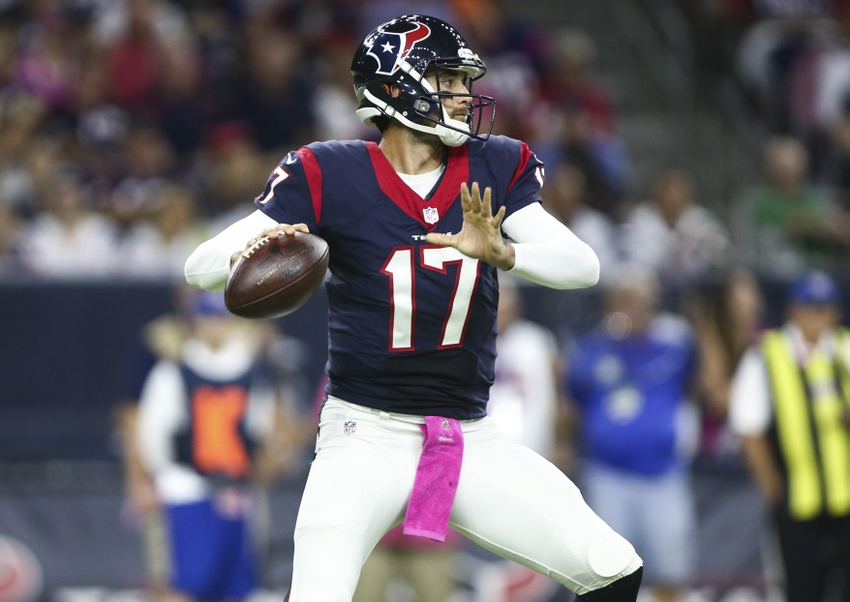 In a Week 7 AFC Monday Night Football match-up, the first place Houston Texans will travel to Denver to take on the reigning Super Bowl Champion Broncos.
There was a time when Brock Osweiler was considered the future quarterback for the Denver Broncos. In fact, during the Broncos Super Bowl run last year, he played a key role, starting a handful of games. However, the Broncos turned back to Peyton Manning once he was healthy enough to play, and the rest is history.
During the offseason, Osweiler turned down the Broncos' offer to be their main guy with Manning retired and instead signed with the Houston Texans. In Week 7, the kid comes home, as the Texans will take on the Broncos in a Monday Night Football battle. Osweiler will likely not be well received, but as long as he can lead his team to victory, I doubt he will care.
The Texans come into the game fresh off an incredible comeback victory on Sunday Night Football against their divisional rival Indianapolis. Down 23-9 with under three minutes left in regulation, the Texans came all the way back, tying the game with 0:54 left in the fourth. Osweiler tossed two touchdowns in less than two minutes, then hit Jaelen Strong with a 36-yard strike to set up the game-winning field goal in overtime.
Denver has been spinning its wheels since being throttled by the Atlanta Falcons a few weeks back. Rookie Paxton Lynch started that game in place of second-year man Trevor Siemian and looked very bad in the Broncos home loss. Siemian returned last week, as the Broncos took on division rival San Diego on Thursday Night Football. Denver fell in an upset to the Chargers and is now 4-2 after starting out 4-0.
Odds
Line: DEN (-7)
Over/Under: 40.5
The Broncos have been riding running back C.J. Anderson this season, and he paid dividends early on. However, the team will try to get rookie running back Devontae Booker more involved this week, and he may actually grab the starting spot from Anderson if he plays well. The bottom line is the offense has been stagnant, so it is possible Booker may be able to inject some life into the unit with a nice effort on Monday.
Houston is currently in first place in the AFC South, and despite being without star defensive end J.J. Watt, they are actually pretty solid on the defensive side of the ball. Last week, running back Lamar Miller had his best game with Houston, and if they can get him going against a tough Denver defense, this game could be closer than the seven-point spread. Denver is not going to lose two straight at home, but this also will not be a cakewalk.
Pick: Denver 24 Texans 17
More from FanSided
This article originally appeared on