Texans announce Brock Osweiler will start Saturday vs. Raiders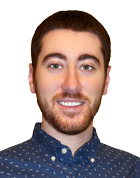 The Houston Texans have had to shuffle their quarterbacks a bit in recent weeks, but they've settle on their starter for Saturday's playoff game against the Oakland Raiders. Brock Osweiler will get the nod with Tom Savage still in concussion protocol, vaulting him to the top of the depth chart just three weeks after being benched. Head coach Bill O'Brien announced the move on Tuesday during his press conference.
O'Brien: "Brock Osweiler will be the starting quarterback for us on Saturday."

— Houston Texans (@HoustonTexans) January 3, 2017
While Savage hasn't been cleared for action yet, this decision isn't purely based on that factor. O'Brien added that Savage will be the backup even if he does clear the league's concussion protocol.
This season, the first of a four-year deal with the Texans, Osweiler has thrown 15 touchdowns and 16 interceptions. His 72.2 passer rating is the second-worst in the NFL, while his pathetic 5.8 yards per attempt is dead last.
Savage actually played fairly well in Osweiler's place, completing 63 percent of his passes for 461 yards with a passer rating of 80.9. He was technically 1-1 as a starter, but he led the Texans to a comeback victory over the Jaguars after relieving Osweiler.