Terrelle Pryor right to be angry about Poyer hit video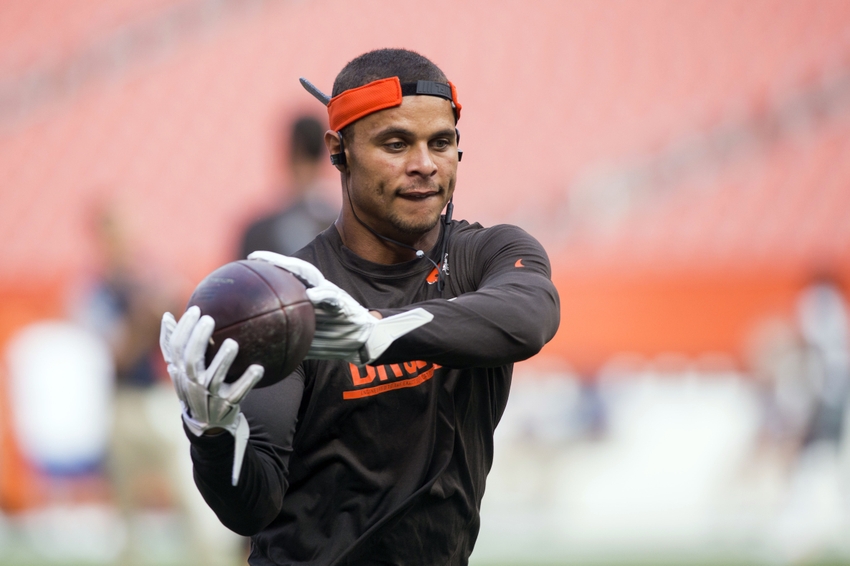 Cleveland Browns wide receiver was rather upset when asked about a video posted by a Tennessee Titans player who injured Jordan Poyer last Sunday.
The Cleveland Browns lost another player to injury last Sunday when Jordan Poyer was blindsided by Tennessee's Antonio Andrews, resulting in a lacerated kidney.
It was a vicious hit that sent Poyer to the hosptial, but it was not anything that would get Andrews suspended. Just a football play that was a bit unnecessary in roughness.
But Andrews decided to take it a step further, posting video of the hit to his Instagram account. Yes, he wanted the world to see the exact moment when he blindsided a fellow NFL player and sent him to the hospital with a serious injury.
This angered Terrelle Pryor, who shared some words on the situation, which were shared by Mary Kay Cabot of cleveland.com:
"For me, when I first saw it it kind of angered me because to hit a guy blindside, if you're going head up with a man face to face and he sees you, you see him, all right, cool," said Pryor. "But if you're a special teams guy and you're popping that stuff on there like you're some type of super hero or something just because you're hitting a guy blindsided and you think that's cool, that's where the problem comes in. So I think he should stay to his special teams and what he does and don't post stuff when a man's not looking and taking a hit like that."
Pryor obviously has strong feelings about the situation as Poyer is his teammate, but he is absolutely right. There is no honor involved in blindsiding someone, whether that be in football or in any situation.
Special teamers, like Andrews, are always trying to stand out to earn an opportunity to become a starter on either offense or defense, and big plays can do just that. But a blindside hit does not require much skill, and sharing the video on social media only makes him look foolish in this situation.
And yes, some will argue that football is a violent sport, but Poyer did not even have a chance to defend himself in this situation. If someone lays a big hit on a running back coming up the middle, or a wide receiver going up for a catch, that is one thing. But what Andrews did is like punching someone when they aren't looking and bragging to the world how tough you are.
For football to continue to be such a profitable and popular sport, plays like this are going to have to leave the game. It may anger some people, but hits like the one on Poyer only bring negative publicity to the game in modern times, especially when the player who made the hit is bragging about it on social media.
More from Dawg Pound Daily
This article originally appeared on