Terrell Suggs Hops on Ravens Press Call with Dak Prescott (Video)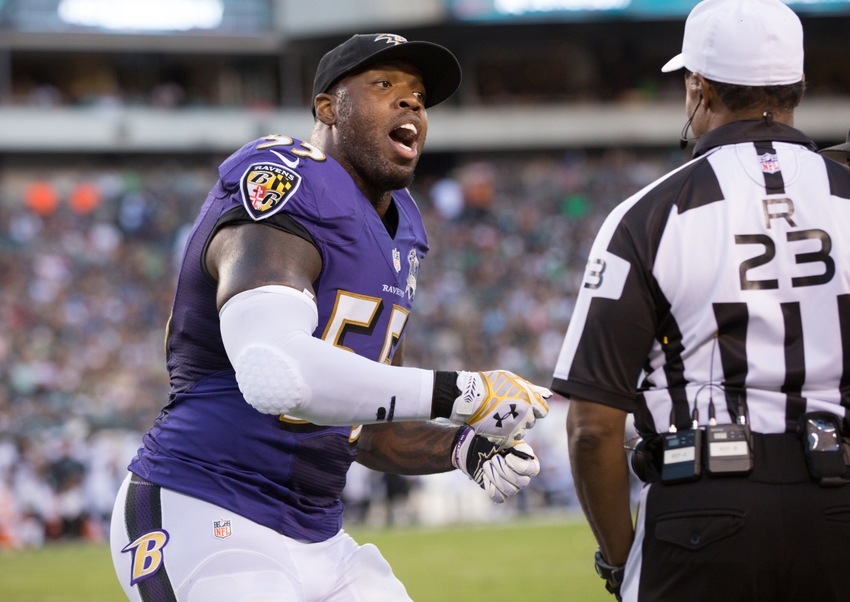 While Baltimore Ravens media was on a press call with Dak Prescott, Terrell Suggs jumped in under a pseudonym to as him about Terrell Suggs.
As a whole, the Baltimore Ravens have been maddeningly inconsistent for the 2016 NFL season. The evidence isn't hard to find given their three-game winning streak to open the year, followed by a four-game losing skid, and now coming  off of two-straight victories. However, much of that inconsistency has spawned from Joe Flacco and the offense. As for Terrell Suggs and the defense, they've been one of the most underrated units in the league.
In Week 11, though, Suggs and the Ravens defense will have one of their toughest tests to date. The 8-1 Dallas Cowboys await Baltimore with their high-octane rookie attack on offense. That promises to be a titanic clash, which should mean high entertainment. It's only the middle of the week, though, and Suggs is already trying to mess with Cowboys rookie quarterback Dak Prescott, though.
On Wednesday, Baltimore media was on a press conference call with Prescott, as is customary. While on the call, Suggs walked into the room and decided he had a question for Dak. Using the name "Hacksaw Smithers," the Ravens veteran then asked Prescott about, who else, Terrell Suggs:
Hacksaw Smithers had a very important question for @dak on today's press call. 😂 pic.twitter.com/CAIPvpS8mn

— Baltimore Ravens (@Ravens) November 16, 2016
The fact that Prescott just rolls with it after asking "who is this?" is hysterical. He definitely has no idea who "Hacksaw Smithers" is, but doesn't want to offend anyone and answers the question anyway.
Dallas' star rookie signal-caller will probably feel a bit embarrassed after watching the video. However, this is what Suggs does. In addition to being one of the most feared defenders in the league, he's also always a character. Now all that remains to be seen is if Hacksaw Smithers and company will be the ones to slow down America's Team on Sunday.
More from NFL Spin Zone
This article originally appeared on