Terrell Owens uses Oscars gaffe to poke fun at Hall of Fame snub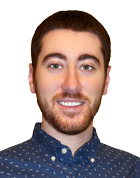 Terrell Owens was infamously left out of the 2017 Pro Football Hall of Fame class earlier this month, and he's still not ready to let it go. Sunday night's gaffe at The Oscars gave him the perfect opportunity to bring up the situation again, and he did just that on Twitter.
After "La La Land" was wrongly awarded Best Picture on live television in a Steve Harvey-esque blunder, Owens took to Twitter to take a shot at the Hall of Fame. He did so by wondering if he was actually voted into the class just as "Moonlight" actually won Best Picture.
After watching the #Oscars2017 Moonlight snafu, maybe I did make the the #HOF2017 class. 😂😂😂 #moonlightgate

— Terrell Owens (@terrellowens) February 27, 2017
The Academy did eventually correct the situation by awarding "Moonlight" Best Picture, but not before the damage was already done. Celebratory music was played, a speech was made, all before the proper film was actually given the award.
Of course, Owens didn't make the Hall of Fame in his second year as a candidate, and it's unclear when he'll actually get in. One has to figure a top-five receiver statistically will make it eventually, even if he was a bit of a distraction on the field and in the locker room.