Terrell Owens, 42, is open to helping Philadelphia Eagles receiving corps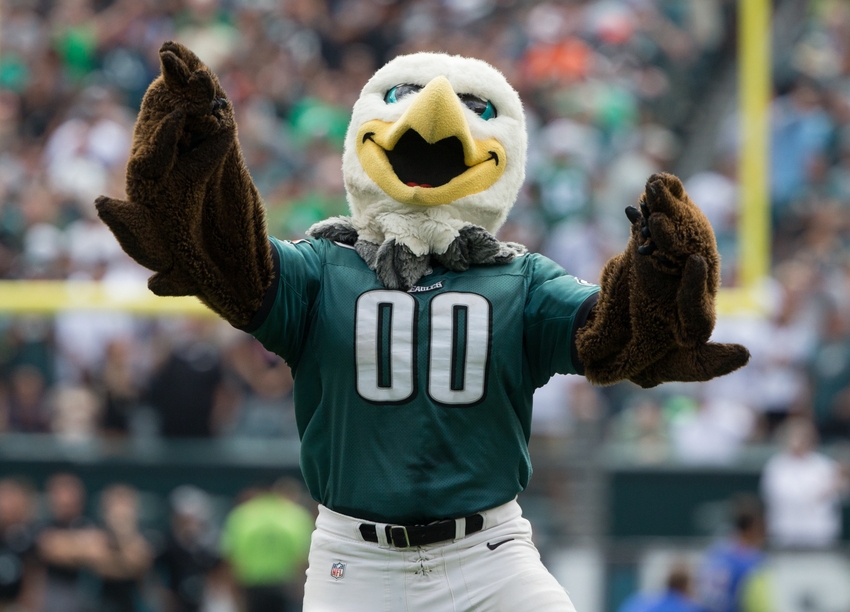 Terrell Owens is coming back to Philadelphia?
Remember Terrell Owens? The guy who singlehandedly destroyed the Philadelphia Eagles locker room in 2005?
Well, he's open to lacing up the cleats for the Eagles again.
In case you haven't noticed, the Eagles' receiving corps is pretty horrible. Even the team's best receiver, Jordan Matthews, has been below average at best in his third professional campaign.
When asked whether or not he would consider helping the Eagles' offense on Twitter, T.O. responded with this:
Interesting.
Owens' days in the NFL are over and the Eagles probably aren't even considering signing the 42-year-old to save their receiving corps. But it's impossible to say that wouldn't be at least a little bit fun.
T.O. played for the Eagles in 2004 and 2005 before complaining his way out of Philadelphia. But despite his off-field antics, Owens was a game-changing player for the Eagles during the short time he was wearing midnight green. In only 21 games with the Eagles, Owens caught 124 balls for nearly 2,000 yards and 20 touchdowns. The man could not be stopped and that didn't change when he joined the Dallas Cowboys in 2006.
Owens hasn't played a down in the NFL since 2010, but he has stated that he's still yet to officially retire from the league and would be open to a return given the right situation. A reunion between Owens and the Eagles would be funny, but it won't happen because it would be kind of stupid and ill-advised.
More from Inside the Iggles
This article originally appeared on