Terrance Williams fires back at critical Cowboys fans after his Week 1 blunder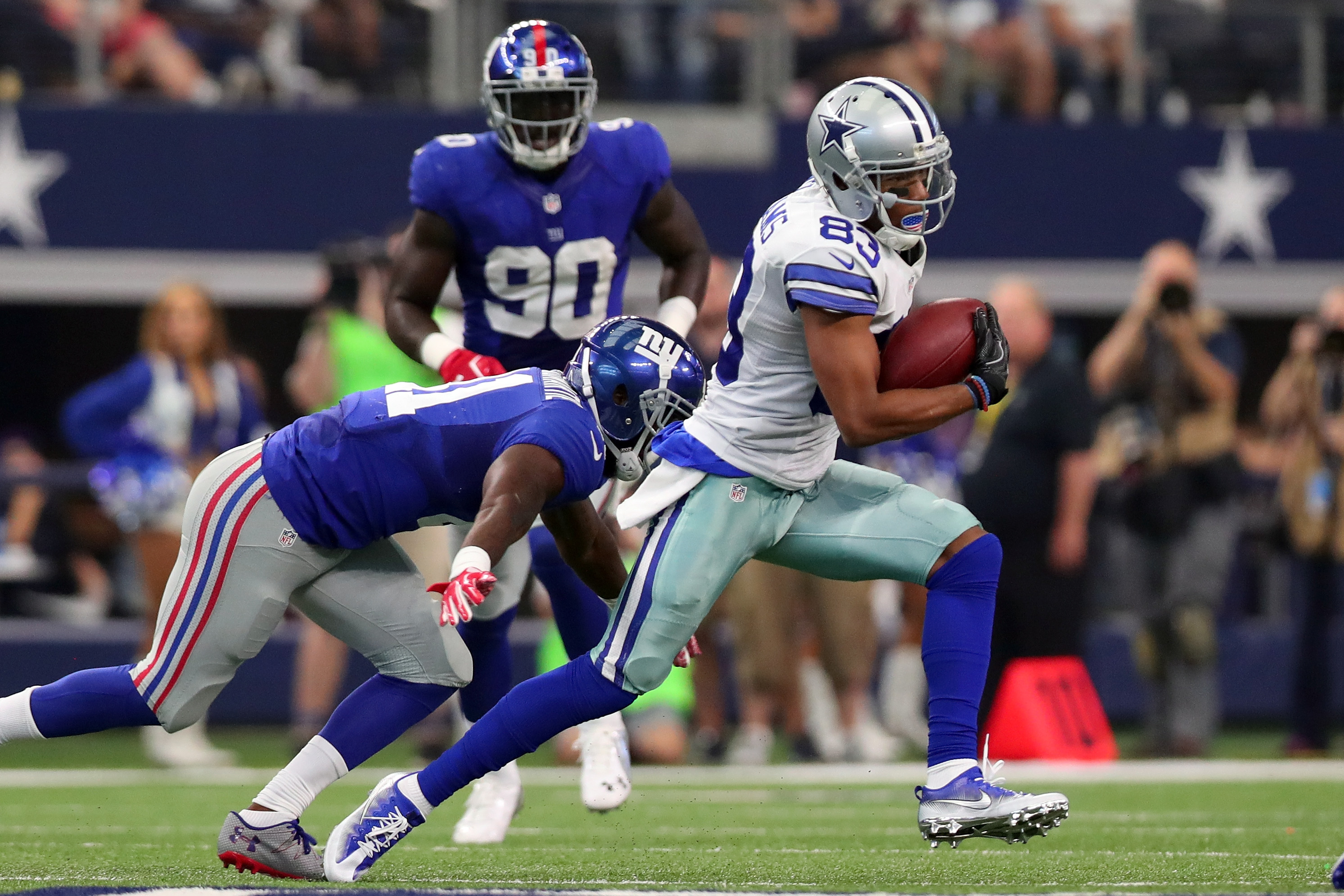 Terrance Williams is learning the hard way that everything is indeed bigger in Texas — especially the criticism.
The fourth-year wideout has been slammed by Dallas Cowboys fans for his regrettable decision to stay in bounds during a reception in the waning seconds of Dallas' 20-19 loss to the Giants last Sunday. His choice to stay in bounds as time ran out cost the Cowboys a chance to attempt a 62-yard game-winning kick — far from a sure thing.
But that didn't stop Cowboys fans from laying into Williams.
"Well since I've been here (the fans have) been doing this," Williams told the Dallas Morning News on Wednesday. "So if you drop a pass, they say you can't catch. If you do something wrong, they'll blame you. It just comes with the job. I just learn to block people out. Their opinions don't matter to me. They're not here. They don't know what kind of person I am, they don't know how hard I work."
One thing Cowboys fans do know is passion, which can sometimes turn ugly if plays like Sunday's occur. But Williams did have a message for any fans who haven't gotten over his miscue.
"It's just one of those things, if they want to blame me, that's fine," said Williams. "At the end of the day I'm still here, I'm still doing my job, and if you feel like you can come take it, come take it."