Perfectionist streak helping Titans WR Wright excel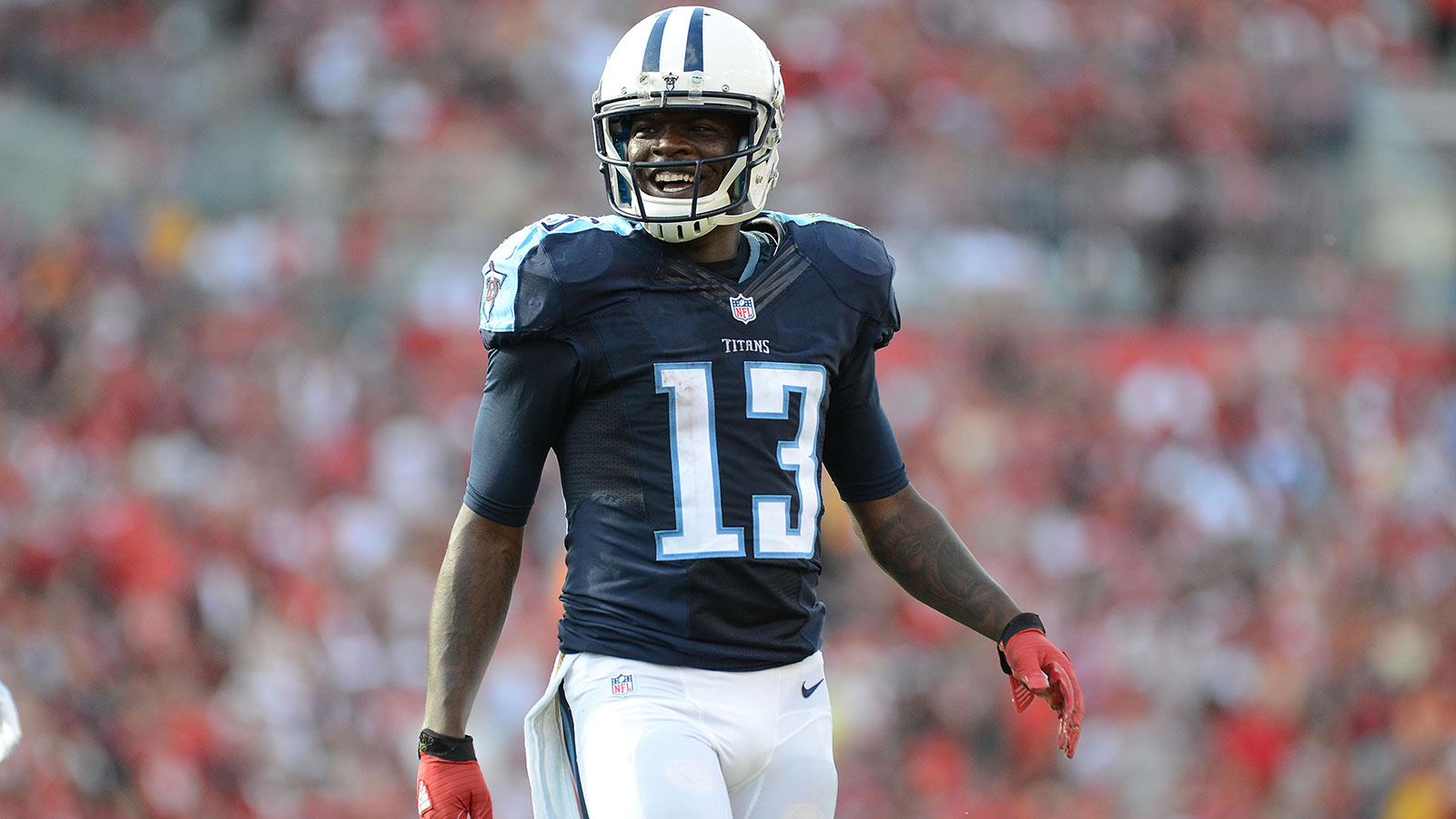 Tennessee Titans wide receiver Kendall Wright credits attention to detail for his strong start to the season.
Wright, who caught four passes for 101 yards and a touchdown in last Sunday's 42-14 win over the Tampa Bay Buccaneers, said a new desire to be perfect on the field is paying off.
"My mindset this season is to do everything exactly right. Not just right, but exactly right,'' Wright said, per the team's official website. "I want to do what I can to be in the right spot for (quarterback) Marcus (Mariota). And I want to do things exactly how the coach wants it run."
After catching 57 passes for 715 yards and six touchdowns last season, the former first-round pick is emerging as a valuable target for Mariota this year.
"In my opinion, Kendall believes in what we are doing and he has bought in to where he has to be and all the different things that he can do in this offense,'' Titans head coach Ken Whisenhunt said. "He is playing fast, he is getting in the right spots, and he is getting open. I think it has been outstanding to see."
Last Sunday against the Buccaneers, Wright scored the game's first touchdown, taking a Mariota pass 52 yards for the score. Coaches have taken notice of the rapport between the rookie quarterback and the fourth-year receiver.
"He seems to be one of Marcus Mariota's guys,'' Titans wide recievers coach Shawn Jefferson said. "Kendall has dropped weight, and what Kendall has done this offseason is he got into the playbook and he is really understanding the fine details of the playbook and how important it is for him to be at the right place at the right time. Because we have a young quarterback that is really accurate and will get him the ball."
Wright said his experience playing with Robert Griffin III in college at Baylor has helped prepare him for Mariota's style of play.
"My connection with Marcus, I've played with quarterbacks like him before, guys who can run and are accurate and have the ability to make plays with their legs and keep plays alive longer. It is easy for me to play with a guy like that,'' Wright said. "You just have to always be moving and get to the right spot. He is really accurate and if you get to the right spot, it's going to work.
"Marcus, I don't think he really has 'a guy,' though. I think he dishes it out to everybody, throws to everybody. So you have to be ready."
So far, Wright has been.
(h/t Tennessee Titans)
MORE NEWS:
Want stories delivered to you? Sign up for our NFL newsletters.