Tennessee Titans dream playoffs scenario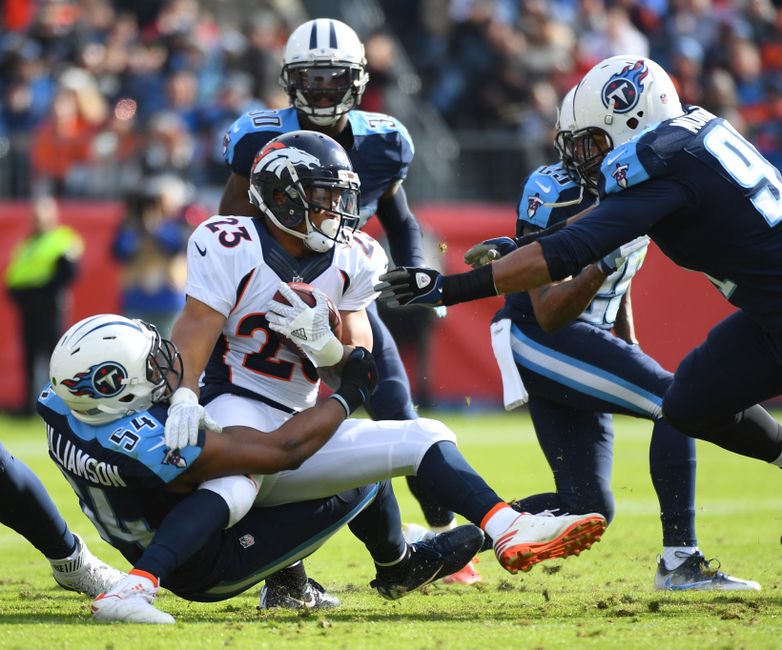 While it may have seemed like just a very fun win for the Tennessee Titans, the win over the Denver Broncos may be the defining moment of their season if they make the playoffs.
If you weren't aware the New York Times has a simulator where you can project wins and losses for all the teams in the NFL and figure out your best chance to make the playoffs. So, I took another look at it after the Week 14 action and here is what you want to happen.
Path 1:
Tennessee Titans
Wins: Jacksonville Jaguars, Houston Texans
Loses: Kansas City Chiefs
If this team can go on the road and beat the Kansas City Chiefs, then that would be amazing. Still, going 9-7 should get them into the playoffs, especially if this other stuff happens.
Houston Texans
Wins: Jaguars
Loses: Titans, Bengals
If this happens the Tennessee Titans will end up winning the division outright. Easiest scenario.
Path 2:
This assumes the Titans beat the Jags and Texans, but the Texans beat the Bengals. That would force them into the wildcard race.
Teams you want to lose:
1. Baltimore Ravens
Sitting at 7-5 today with tiebreakers against the Titans, they will need to finish with a better record.
2. Buffalo Bills
The Titans still need them to lose one game down the stretch given tiebreaker loses again. Though, the Bills they would need to win out to prevent the Titans from making the playoffs.
3. Denver Broncos

Yep, the team that they just played can continue to help them find their way into the playoffs. If they finish the season 1-2, they would lose the tiebreaker with the Titans. The great news for Titans fans is that they still have to play Kansas City, Oakland and New England. Whew, rough.
4. Miami Dolphins
Another team the Tennessee Titans own the tie-breaker with. The Tennessee Titans would need the Dolphins to lose two games down the stretch. But with Ryan Tannehill injured, their final three games (@ Jets, @ Bills, vs New England) could be significantly harder.
This article originally appeared on